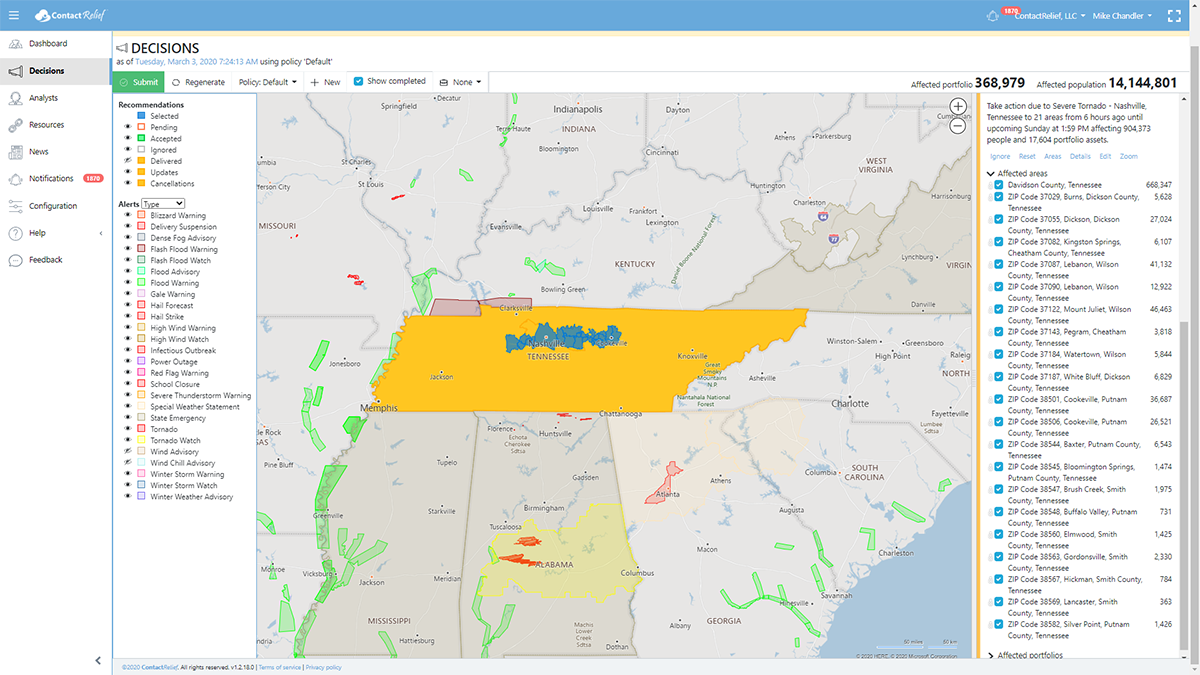 State of Emergency Declared in Tennessee
A State of Emergency has been declared in Tennessee due to the devastation from multiple overnight tornadoes
Tuesday, March 3, 2020 1:46:57 PM +00:00
Tennessee has declared a State of Emergency due to the devasting tornadoes that struck downtown Nashville and surrounding areas on Tuesday, March 3rd.
At least 9 dead, 20 injured, and extensive damage including approximately 40 building collapses along the Interstate 40 Corridor from Dickson to Cookeville. Germantown, Jefferson Street, Rosa Parks Boulevard, Centennial Boulevard, Briley Parkway, John C. Tune Airport, and the Nashville's Farmer's Market were the areas with the most severe damage. Interstate 24 near Antioch and Interstate 40 near Mt Juliet to Lebanon are shut down due to overturned tractor-trailers. Authorities are urging residents to shelter in a safe place and do not attempt travel.
ContactRelief has issued alerts and recommendations for subscribers.