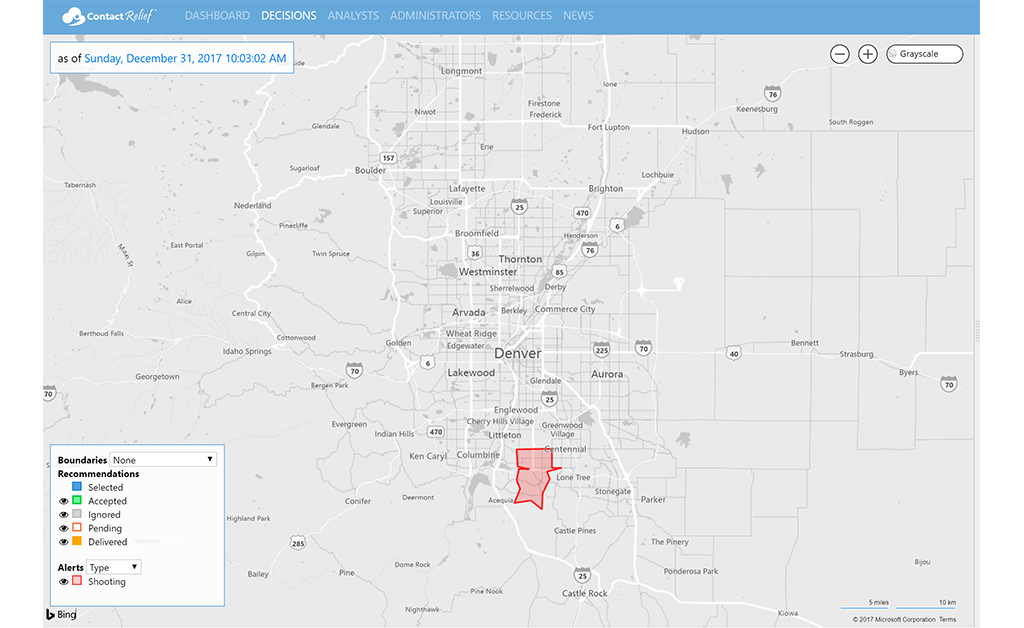 Shelter-In-Place Warning Lifted Outside of Denver, Colorado
ContactRelief recommends suspension of contact with consumers in the affected area.
Sunday, December 31, 2017 11:00:00 AM -06:00
ContactRelief Recommendations for Contact Centers
ContactRelief is making public recommendations made to ContactRelief subscribers, Sunday, December 31st, 2017.
ContactRelief recommends suspending contact with consumers affected by the mass shooting and shelter-in-place warning outside Denver Colordao. To obtain a list of the affected zip codes, become a ContactRelief subscriber.
The Douglas County Sheriff's Office reported via Twitter that 5 deputies have been shot and 1 killed outside of Denver, Colorado. The suspect is now reported to be dead. Officials have lifted the Shelter-In-Place warning for Highlands Ranch.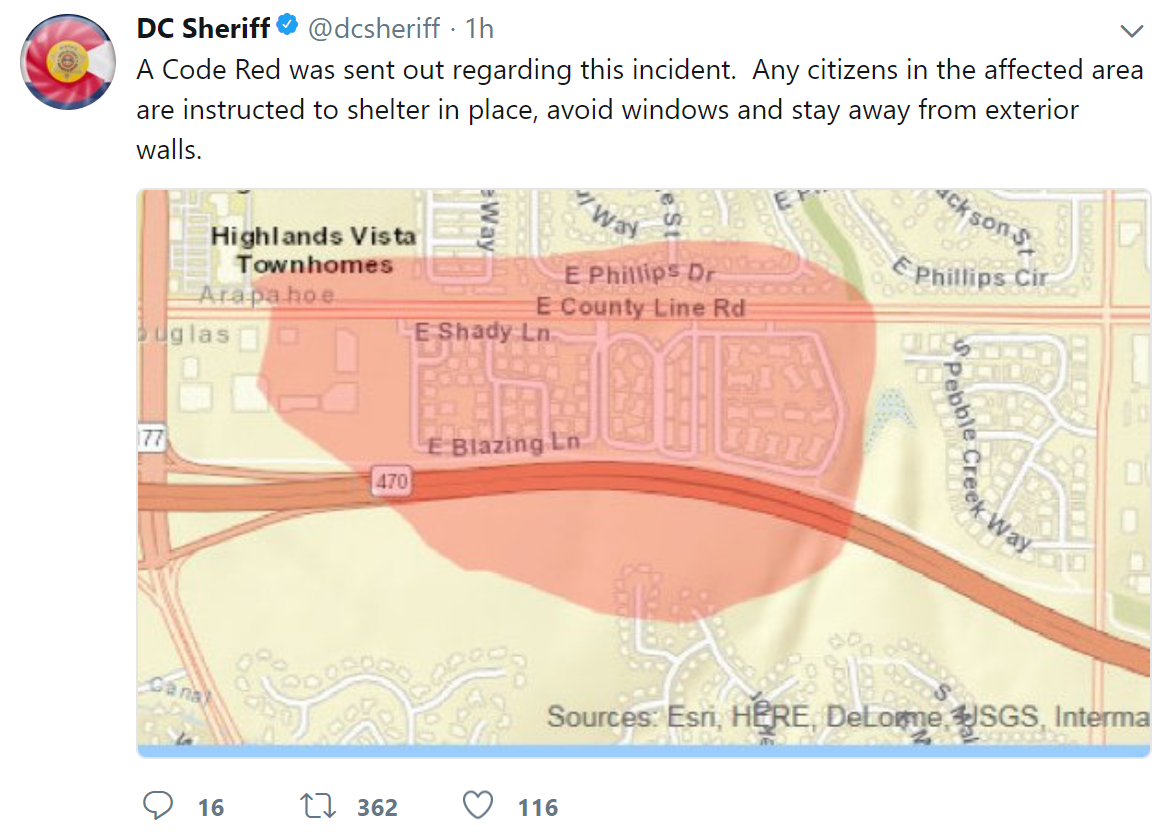 Because of the nature of the shooting and number of injuried officers and civilians, ContactRelief is recommending suspension of contact with the area through midnight tonight.
Don't Delay
The next disaster is on its way. Become a ContactRelief subscriber and keep your company protected from disaster. Our full recommendations consist of the areas to be suspended and the list of zip codes covering these areas. For as little as $300 per, month your company can quickly implement a solution that protects your company and its customers. As we say at ContactRelief, "It's just smart business."
Contact sales@contactrelief.com for more information.
Get in touch
Shaping your outbound contact away from disaster stricken areas isn't just the right thing to do, it's smart business. To learn more about how ContactRelief can help you protect your brand, reduce your risk of adverse actions, and improve your contact center efficiency, click below to contact us.
Contact us