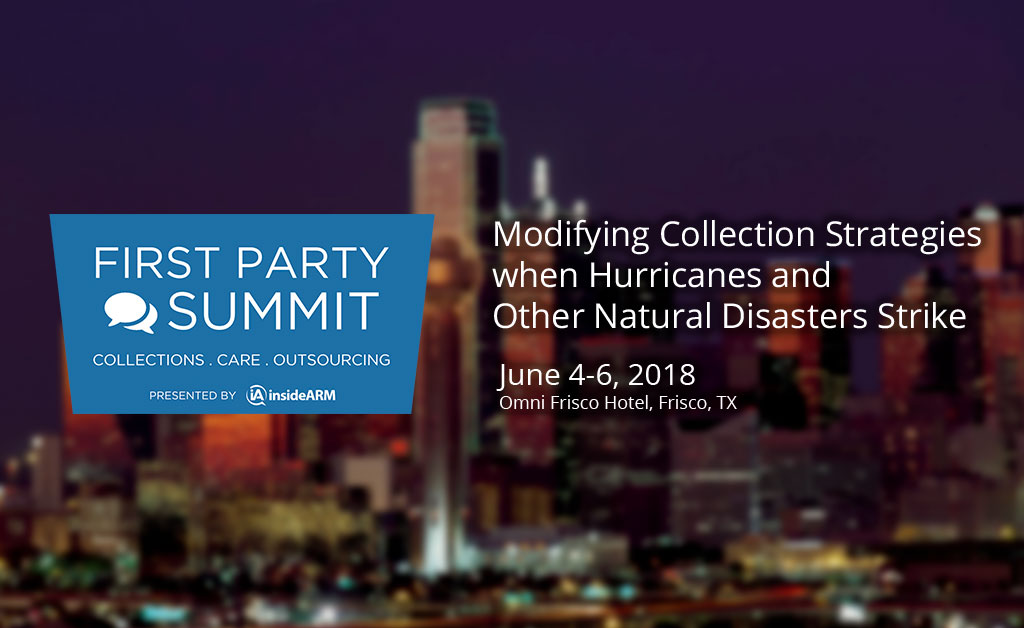 ContactRelief is speaking at the First Party Summit
Wednesday, May 21, 2008 1:35:00 PM -05:00
This year's First Party Summit #FPS2018 hosted by #insideARM is getting a lot of buzz. We're excited to be a part of the collaboration on innovation, customer strategy, and compliance. ContactRelief CEO, Mike Chandler, will be speaking at the event.
Hurricane season is almost upon us. Join us at the First Party Summit, June 4-6 at the Omni Frisco Hotel in Frisco Texas to learn how to manage through a disaster. At our presentation entitled "Modifying Collection Strategies when Hurricanes and Other Natural Disasters Strike", you will learn the 5 key steps to remaining efficient during a disaster.
Get in touch
Shaping your outbound contact away from disaster stricken areas isn't just the right thing to do, it's smart business. To learn more about how ContactRelief can help you protect your brand, reduce your risk of adverse actions, and improve your contact center efficiency, click below to contact us.
Contact us