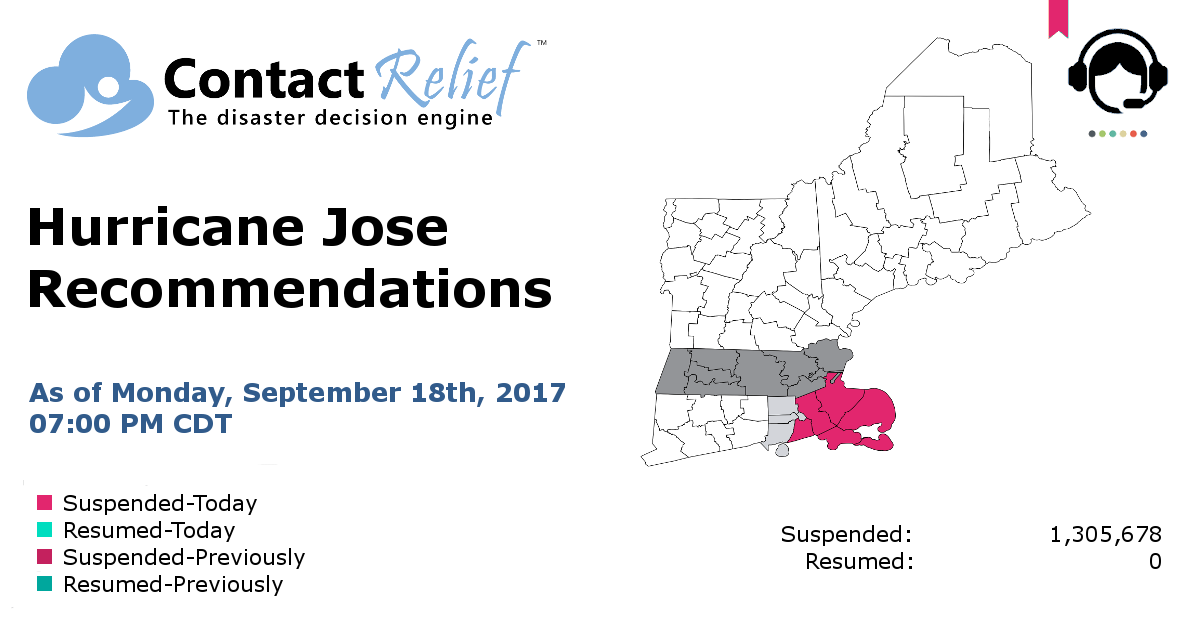 ContactRelief Hurricane Jose Recommendations for Contact Centers
ContactRelief recommends suspended contact with portions of eastern Massachusetts and Rhode Island dues to Tropical Storm Warnings from Hurricane Jose.
Tuesday, September 19, 2017 10:00:00 AM -05:00
ContactRelief is making public its Hurricane Jose recommendations made to subscribers Monday, September 18th.
Tropical storm warnings were issued by the National Hurricane Center on Monday, September 18th for portions of Massachusetts and Rhode Island including Cape Cod, Martha's Vineyard and Nantucket Island. The National Hurricane Center said in its latest advisory that Hurricane Jose, a Category 1 storm, is "expected to produce dangerous surf and rip currents along the east coast of the United States for several more days."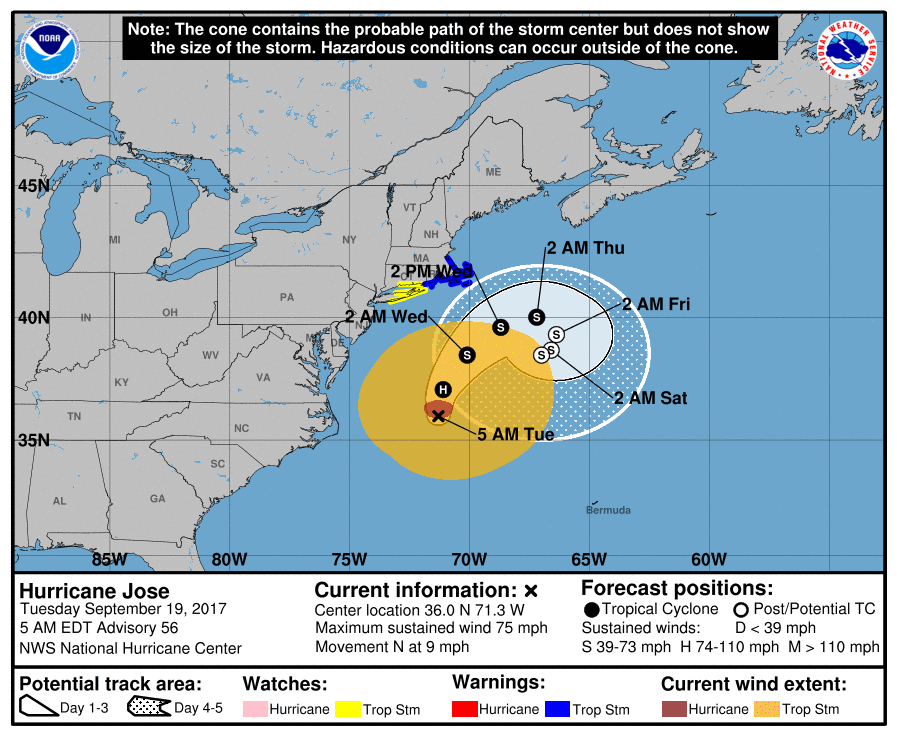 ContactRelief's standard policy is to issue a recommendation to suspend contact on Tropical Storm Warnings (but not Watches) and Hurricane Watches and Warnings. Subscribers are free to adopt more or less conservative policies.
ContactRelief recommends suspending contact with Massachusetts counties: Barnstable, Bristol, Dukes. Nantucket, Plymouth.
ContactRelief recommends suspending contact with Rhode Island counties: Newport.
ContactRelief's On-going Response to Hurricane Irma
For a limited time, ContactRelief is providing our full recommendations without charge as a service to the business community. Our full recommendations consist of the areas to be suspended and the list of zip codes covering these areas. Contact sales@contactrelief.com for more information.