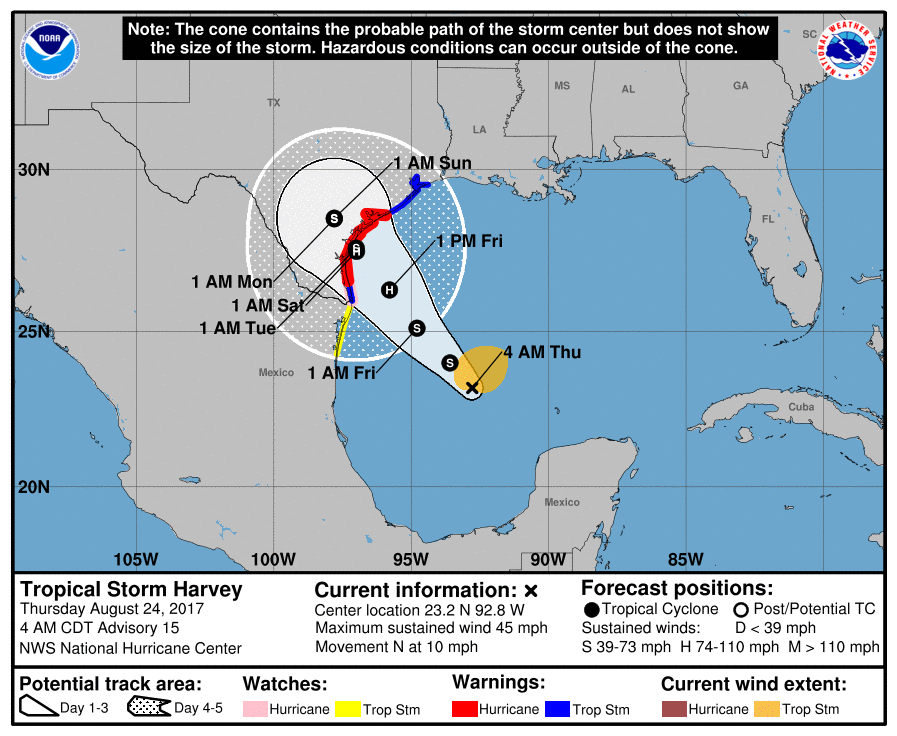 ContactRelief Recommends Contact Suspension for Tropical Storm Harvey
Contact should be suspended in 30 Texas counties until further notice.
Thursday, August 24, 2017 10:16:00 AM -05:00
ContactRelief is recommending contact suspension for the next three days as a result of the approaching Tropical Storm Harvey for the following counties: McMullen, Duval, Brooks, Jim Wells, Kleberg, Nueces, San Patricio, Refugio, Goliad, Bee, Live Oak, Karnes, DeWitt, Gonzales, Fayette, Lavaca, Victoria, Calhoun, Jackson, Matagorda, Wharton, Colorado, Austin, Waller, Fort Bend, Brazoria, Galveston, Chambers, Harris, and Liberty. We will continue to monitor the storm's progress and update these recommendations as the situation develops.
In addition to this information, ContactRelief client's receive a detailed list of area codes, exchanges, and zip code to suspend. Sign up today!