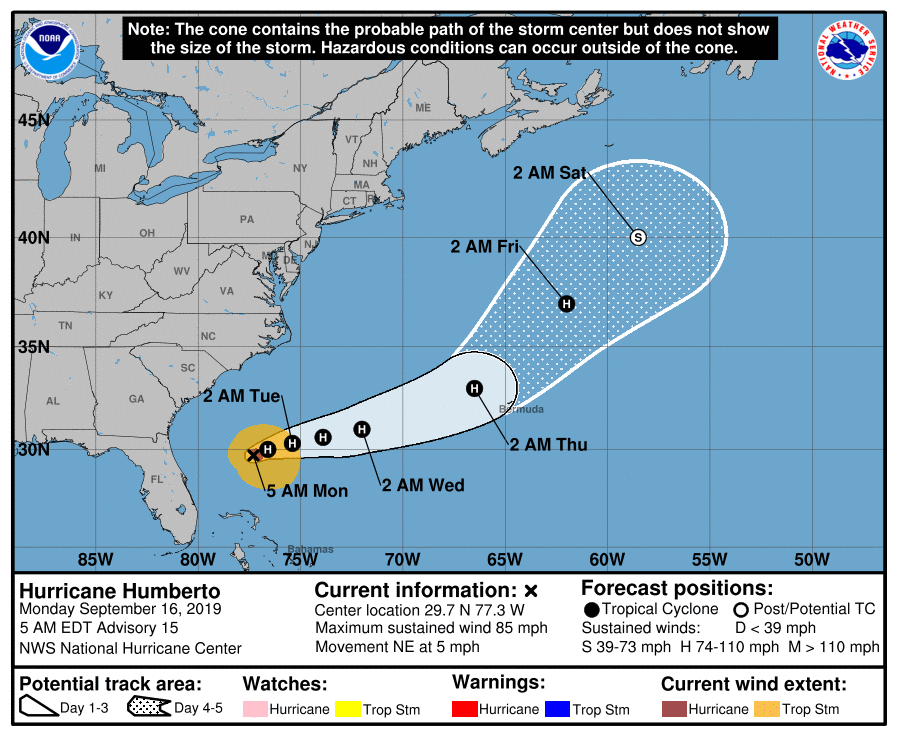 Humberto is now a Category 1 hurricane headed away from U.S.
Hurricane Humberto strengthened to a Category 1 hurricane overnight. Turns away from the U.S. towards open water.
Monday, September 16, 2019 12:06:30 PM +00:00
After dumping rain on the already devastated Bahamas, Tropical Storm Humberto strengthened into a Category 1 hurricane overnight. Thankfully, the storm as expected is tracking east by northeast away from U.S. interests and towards open water. Humberto is expected to remain at hurricane strength through Friday and then gradually weaken and eventually dissipate over the North Atlantic next week.
Get in touch
Shaping your outbound contact away from disaster stricken areas isn't just the right thing to do, it's smart business. To learn more about how ContactRelief can help you protect your brand, reduce your risk of adverse actions, and improve your contact center efficiency, click below to contact us.
Contact us