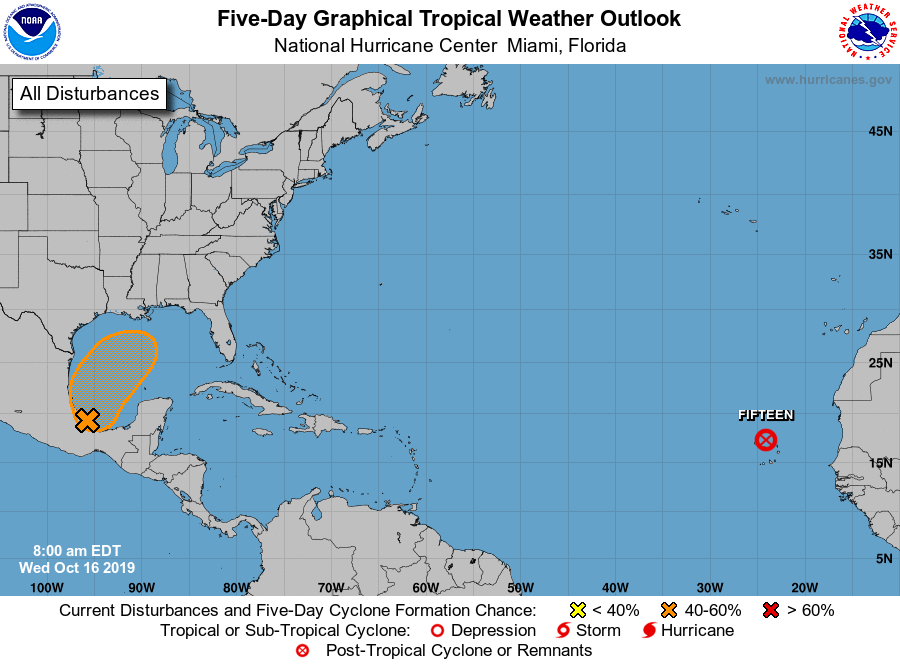 Watching Tropical Disturbance in the Gulf of Mexico
A tropical disturbance originating in the Bay of Campeche has a 50% chance of developing into a tropical or subtropical cyclone.
Wednesday, October 16, 2019 12:02:52 PM +00:00
The National Hurricane Center reports that a trough of low pressure located just offshore of the coast of southern Mexico, in the Bay of Campeche, is producing disorganized showers and thunderstorms. Gradual development is possible, and a tropical or subtropical cyclone could form late this week over the western or central Gulf of Mexico while the system is moving generally northeastward. The chance of formation of a tropical cyclone over the next 5 days is estimated at 50%.
Get in touch
Shaping your outbound contact away from disaster stricken areas isn't just the right thing to do, it's smart business. To learn more about how ContactRelief can help you protect your brand, reduce your risk of adverse actions, and improve your contact center efficiency, click below to contact us.
Contact us