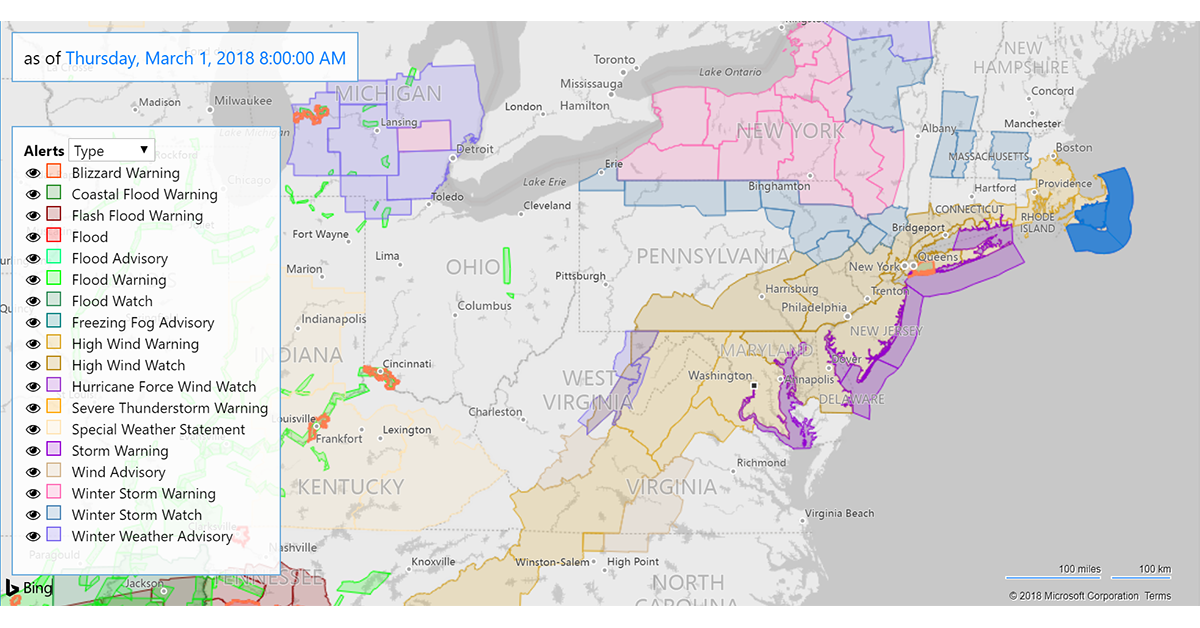 ContactRelief Recommendations for Winter Storm Riley
ContactRelief recommends suspending contact with consumers near Nantucket Sound
Thursday, March 1, 2018 9:00:00 AM -06:00
ContactRelief Recommendations for Contact Centers
ContactRelief is making public recommendations made to subscribers March 1st, 2018. ContactRelief recommends suspending contact with consumers in coastal areas and islands near Nantucket Sound. To obtain the full list of suspended regions and associated zip codes, become a ContactRelief subscriber.
Winter Storm Riley expected to undergo Bombogenesis
Winter Storm Riley is expected to hit the Northeast coast Thursday into Friday bringing with it hurricane-force winds, coastal flooding, and wet snow. The storm is expected to undergo bombogenesis, a term that describes a mid-latitude cyclone that rapidly intensifies. The atmospheric pressure in such a storm will drop at least 24 millibars within 24 hours. This can happen when a cold air mass collides with a warm air mass, such as air over ocean waters.
This transformation into an intense Nor'easter has the potential for serious damage from high winds, flooding, and freezing conditions. The full impact of the storm is expected on Friday.
ContactRelief is monitoring area. We expect to see power outages and other damage from this storm. Similar storms last year caused power outages in Maine for days. Our recommendation to suspend contact covers areas with current Hurricane Force Wind Warnings or Watches. We will issue additional recommendations for areas under High Wind Warnings if the wind is expected to intensify or if damage occurs.
To obtain the list of zip codes suspended as a result of this event, become a ContactRelief subscriber.
Don't Delay
The next disaster is on its way. Become a ContactRelief subscriber and keep your company protected from disaster. Our full recommendations consist of the areas to be suspended and the list of zip codes covering these areas. For as little as $300 per, month your company can quickly implement a solution that protects your company and its customers. As we say at ContactRelief, "It's just smart business."
Contact sales@contactrelief.com for more information.
Weather alerts, emergencies, and breaking news are monitored around the clock. The Disaster Decision Engine applies your rules to help you decide when to take action for your consumers. Your recommendations are sent to your contact centers and partners with ZIP Code granularity.