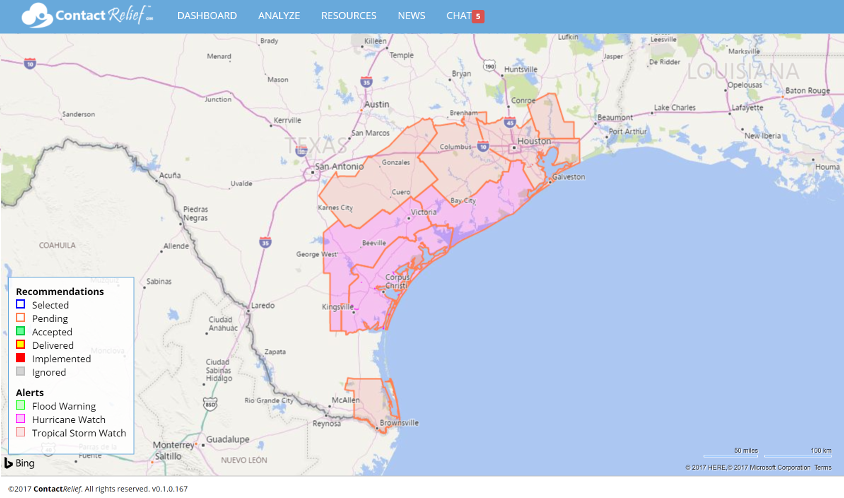 Hurricane Watches Issued for Texas Coast
Harvey strengthens into a Tropical Depression as Hurricane Watches and other advisories are issued for the Texas Coast.
Wednesday, August 23, 2017 1:00:00 PM -05:00
The National Hurricane Center says that hurricane conditions are possible along the Texas coast from Port Mansfield to San Luis Pass south of Galveston. The National Weather Service has issued Hurricane Watches and other advisories for the Texas coast as Harvey has strengthened into a tropical depression. ContactRelief is monitoring the storm as it develops. The NHC is expected to issue additional advisories as the reforming Harvey continues to gain strength.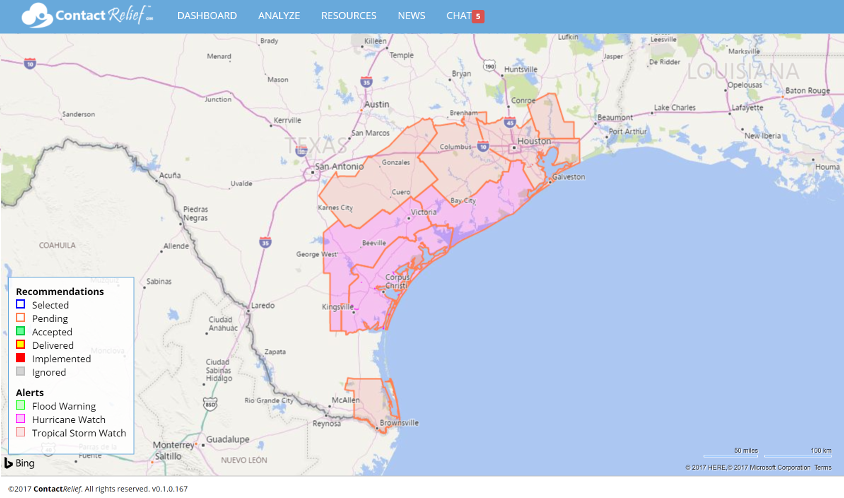 ContactRelief will continue to monitor the storm's progress and may provide recommendations to our clients to suspend contact with consumers in the affected regions as the storm strengthens.