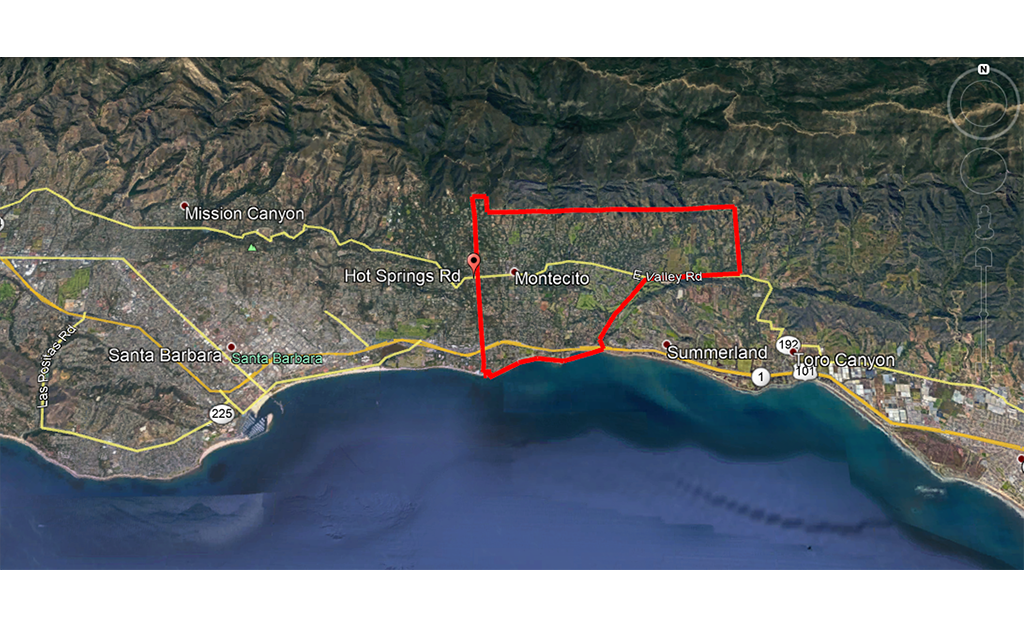 Public Exclusion Zone Declared in California Mudslides
ContactRelief recommends continued suspension of contact with consumers affected by the California mudslides.
Thursday, January 11, 2018 6:00:00 AM -06:00
ContactRelief Recommendations for Contact Centers
ContactRelief is making public recommendations first made to ContactRelief subscribers, Monday, January 8th, 2018 and extended on Tuesday and Wednesday of this week. ContactRelief recommends continued suspension of contact with consumers in certain parts of Santa Barbara and Ventura County affected by Tuesday's catastrophic mudslides.
Extensive Damage From Catestropihic Mudslides
Earlier this week, ContactRelief recommended contact suspensions for areas of southern California under mandatory evacuations orders. Catastrophic mudslides on Tuesday from an unusually heavy rainstorm on hilly terrain laid bare by last month's Thomas Fire swept through the area.
As the threat of new mudslides passes, the focus turns to the widespread damage that is left behind. Local officials reported that the death toll rose to 17, with 28 seriously injured and 24 still missing. Conditions in Montecito, California were especially devastating. As of Wednesday night, about 300 people were still awaiting rescue from their homes. Authorities have closed the 101 Freeway entirely until Monday 1/15 to remove debris and repair damage. In total, 400 residences in Santa Barbara County were damaged or destroyed including these noteworthy celebrities:
Oprah Winfrey (TV Personality)
Ellen DeGeneres (Talk Show Host)
Troy Aikman (NFL QB)
Jimmy Connors (Tennis Legend)
Gigi Hadid (Supermodel)
Bella Hadid (Supermodel)
Mandatory evacuations are still in effect in the surrounding area. On Wednesday, officials declared a public exclusion zone in the area of the worst damage (shown above). Residents are warned to stay out of this exclusion zone while rescuers and other workers attempt to complete rescue and clean-up operations.
ContactRelief is monitoring relief efforts. We expect to maintain our recommendation to suspend contact into early next week.
To obtain the list of zip codes suspended as a result of this event, become a ContactRelief subscriber.
Don't Delay
The next disaster is on its way. Become a ContactRelief subscriber and keep your company protected from disaster. Our full recommendations consist of the areas to be suspended and the list of zip codes covering these areas. For as little as $300 per, month your company can quickly implement a solution that protects your company and its customers. As we say at ContactRelief, "It's just smart business."
Contact sales@contactrelief.com for more information.
Protect your brand AND revenue when disaster strikes.
Try ContactRelief FREE for 30 days. Discover how we can help you reach up to 5x more customers in a disaster zone – while protecting your brand image.
Buy now - save 10%