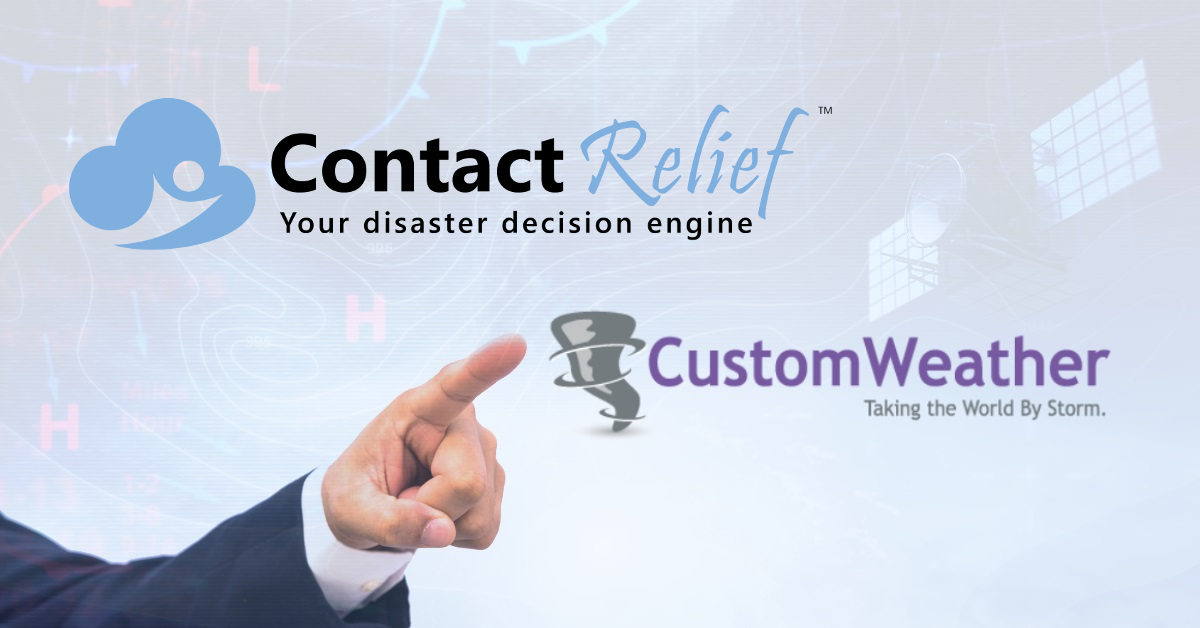 ContactRelief Selects CustomWeather Meteorological Services
Round the clock staff of meteorologists to provide ContactRelief customers with localized weather forecasts for accurate contact center call suspension decisions
Monday, 24 July 2017 23:05:47 +00:00
ContactRelief has selected CustomWeather, Inc. as its meteorological services provider. CustomWeather provides customized weather forecasts, maps, tracking, alert, and consulting services covering over 70,000 locations worldwide. ContactRelief will use this data to augment the weather data it receives from public alerting authorities such as the National Weather Service and NOAA in its Disaster Decision Engine, a cloud based service that helps contact centers shape their outbound contact away from disaster stricken areas.
"Partnering with CustomWeather brings with it a staff of dedicated meteorologists and CustomWeather's advanced data platform serving up real-time weather forecasts which will benefit our customers when deciding to suspend or resume outbound contact with consumers", said Mike Chandler, CEO of ContactRelief.
Subscribers to ContactRelief's Disaster Decision Engine service will receive daily national weather briefs authored by CustomWeather. Each brief will summarize significant weather concerns for the day both textually and graphically.
Additionally, CustomWeather will provide meteorological consulting services to ContactRelief's team of Decision Analysts during high-profile events such as hurricanes or any time there is a question where the expert advice of a meteorologist is needed. "The combination of a round the clock staff of Decision Analysts examining the business impact of the disaster in conjunction with Custom Weather's highly-trained meteorologists means ContactRelief's subscribers can count on a complete picture on which they can base their call suspension and resumption decisions," said Chandler.
Additional capabilities will be announced over the coming days.
What can ContactRelief do for you?
Are you ready to see how ContactRelief can shape your disaster operations strategy? Schedule your customized demo to see firsthand how ContactRelief can reduce your workload, protect your brand and improve your contact efficiency.