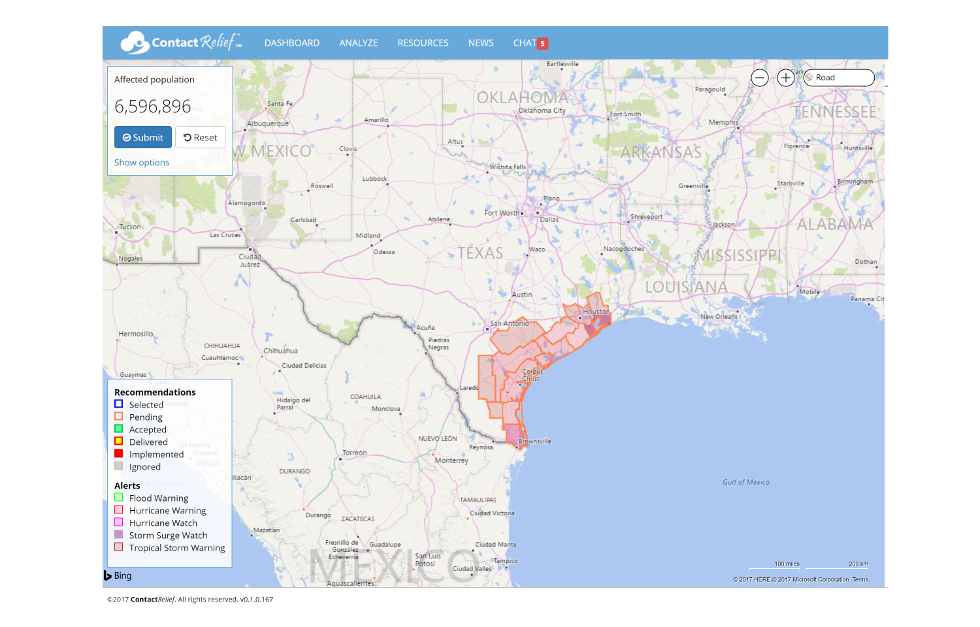 Hurricane Warnings Issued for Tropical Storm Harvey
Harvey becomes a tropical storm as hurricane warnings are issued for the Texas coastline.
Thursday, August 24, 2017 8:00:00 AM -05:00
Hurricane warnings were issued Thursday along the Texas coast as Tropical Depression Harvey strengthened into Tropical Storm Harvey. The National Hurricane Center said Thursday morning that Harvey is likely to become a hurricane by Friday, strengthening as it makes its way across the Gulf of Mexico. Texas has not had a hurricane make landfall since Hurricane Ike in 2008.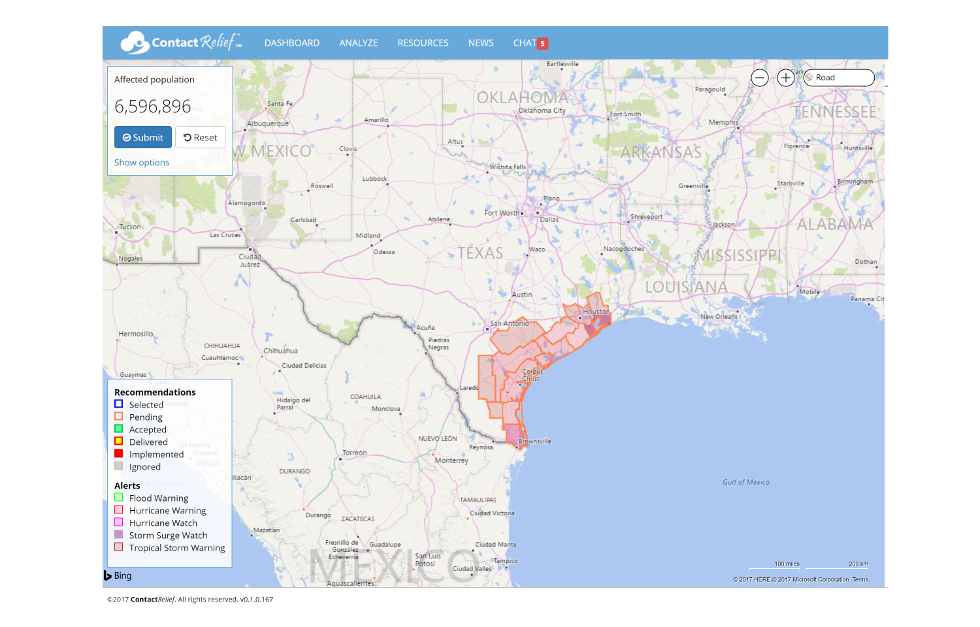 The hurricane warnings cover an area from Port Mansfield to Matagorda with tropical storm warnings extending north of Matagorda to High Island and south to the Rio Grande river. Hurricane Warnings are typically issued 36 hours before tropical storm force winds are expected to appear.
On Wednesday, Texas Gov. Greg Abbott declared a state of disaster for 30 counties ahead of Harvey's expected landfall. The Texas Emergency Management Operations Center has elevated its status in preparation for the storm.
In its latest advisory, the National Hurricane Center said Harvey is centered about 370 miles southeast of Port Mansfield, Texas. The storm is moving north at a rate of approximately 10 mph. Harvey is expected to make landfall early Saturday morning.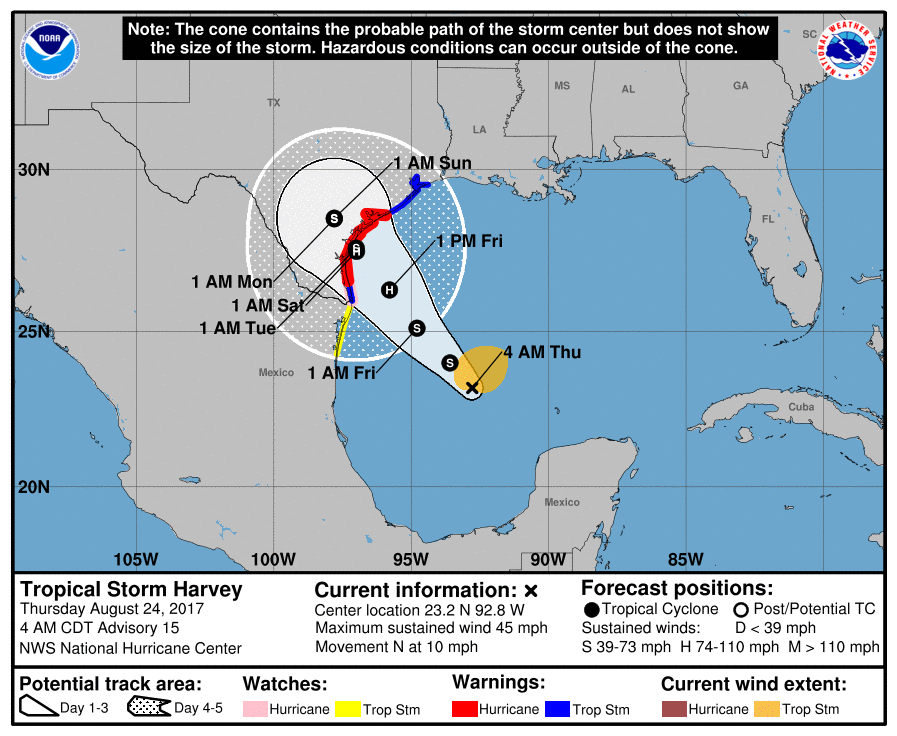 ContactRelief will continue to monitor the storm's progress and may provide recommendations to our clients to suspend contact with consumers in the affected regions in the coming hours.
Protect your brand AND revenue when disaster strikes.
Try ContactRelief FREE for 30 days. Discover how we can help you reach up to 5x more customers in a disaster zone – while protecting your brand image.
Buy now - save 10%