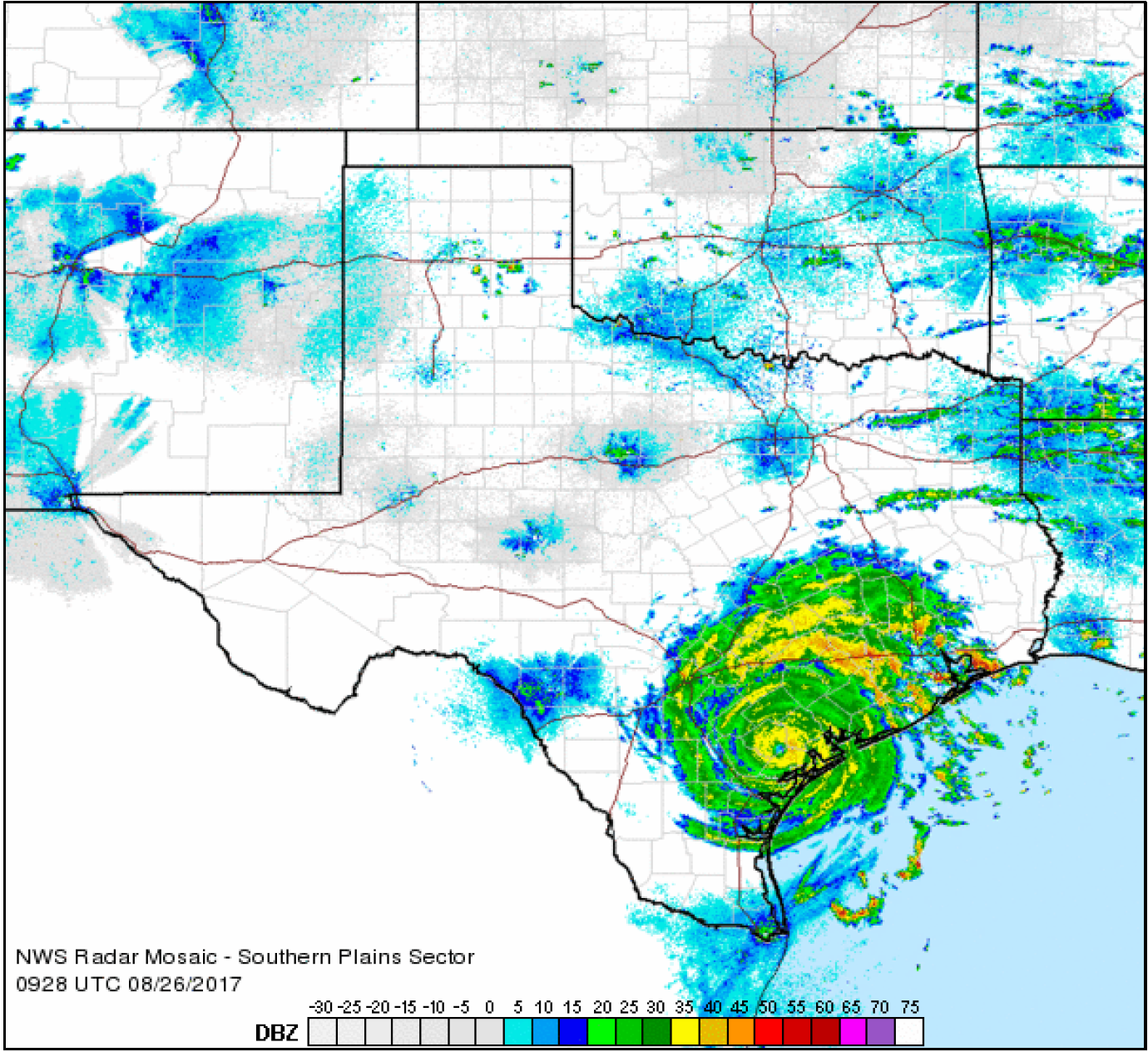 Harvey Now Inland Brings Catastrophic Rainfall to Texas
Catastrophic flooding is expected over the next few days as Harvey, now inland, moves slowly northwest.
Saturday, August 26, 2017 7:00:00 AM -05:00
Hurricane Harvey made landfall last night around Rockport, TX, bringing with it Category 4 force winds and heavy rainfall. The National Hurricane Center said that "catastrophic flooding is expected over the next few days" as Harvey, now inland and moving slowly northwest, continues to dump large amounts of rain over the Texas Coast and inland areas. At 5 AM, the storm was located about 100 miles southeast of San Antonio, Texas.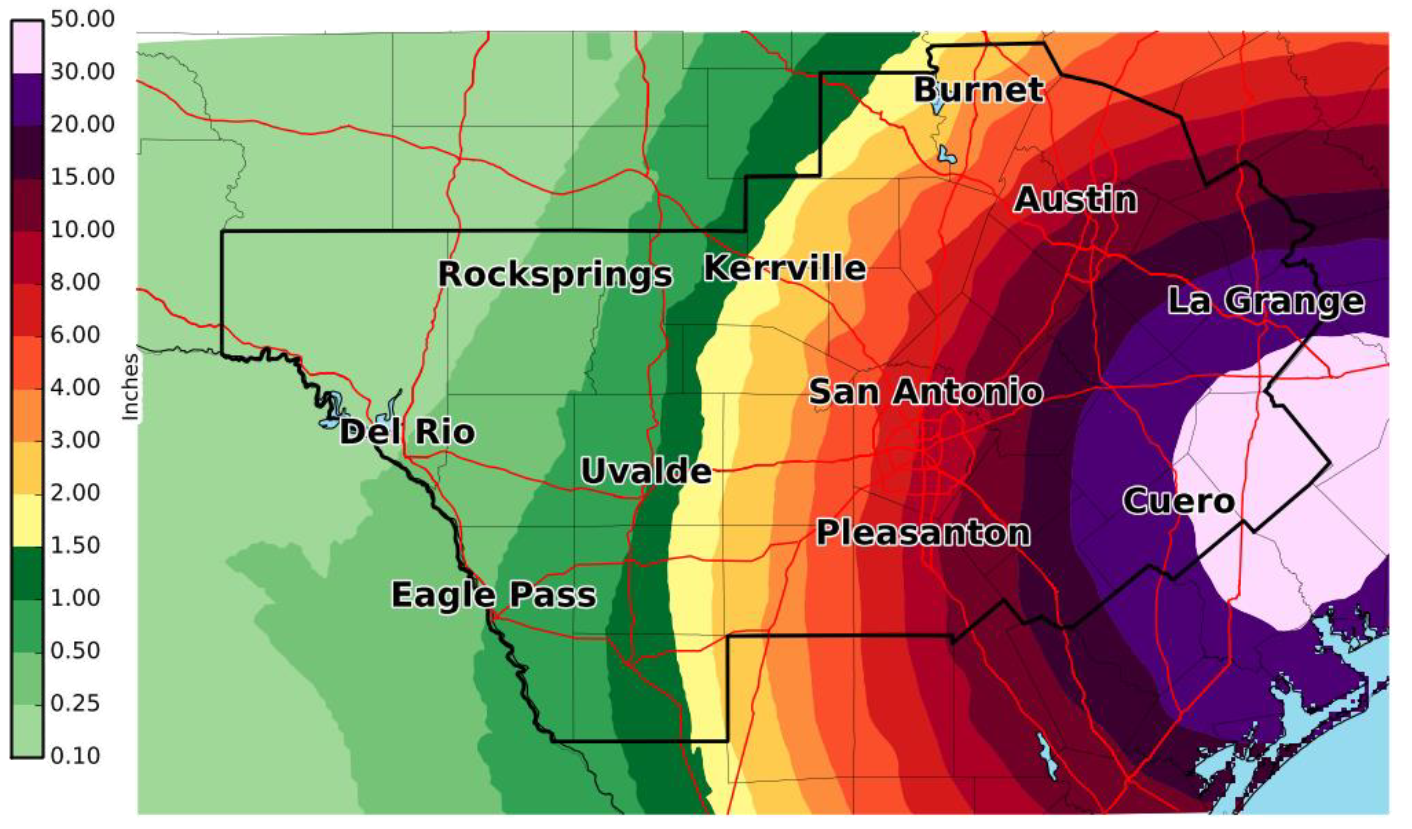 Harvey continues to make its presence felt with the potential for 60-80 mph wind gusts in the High and Extreme threat area, slowly weakening throughout the day and 40-50 mph winds gusts in the Moderate threat area as shown below.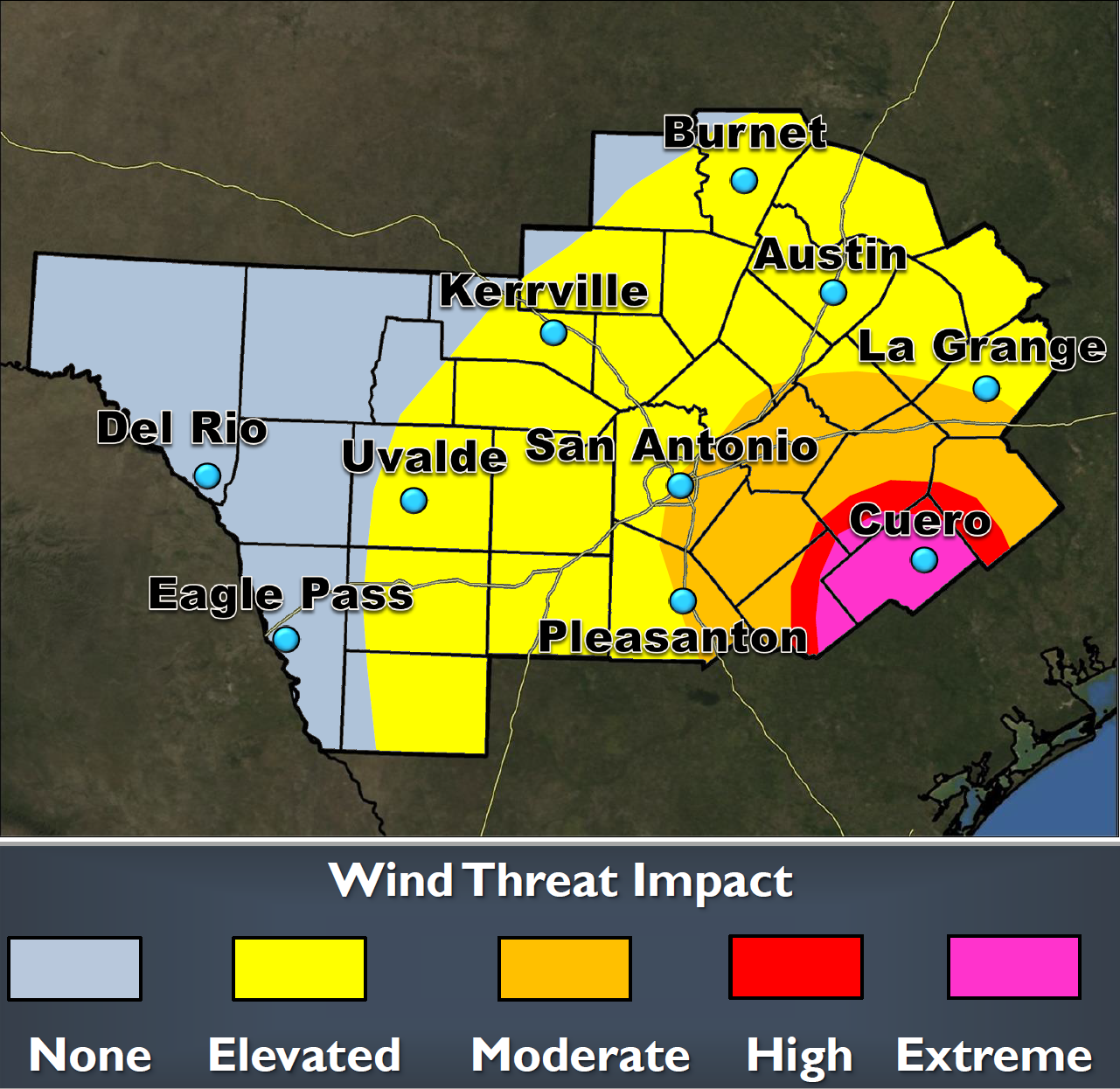 Communication and power outages as well as damage to trees, power lines, and homes are likely in the High and Extreme threat area.
The ContactRelief Disaster Decision Engine team monitored the progress of the storm through the night. As of 6 AM, approximately 243,000 people were without power. Emergency officials were waiting for the storm to clear before assessing the damage. Access to basic services such as electricity, food, and emergency services is a prerequisite to normality, and as a result, our recommendation to suspend contact with consumers in the affected regions remains in force.
Get in touch
Shaping your outbound contact away from disaster stricken areas isn't just the right thing to do, it's smart business. To learn more about how ContactRelief can help you protect your brand, reduce your risk of adverse actions, and improve your contact center efficiency, click below to contact us.
Contact us