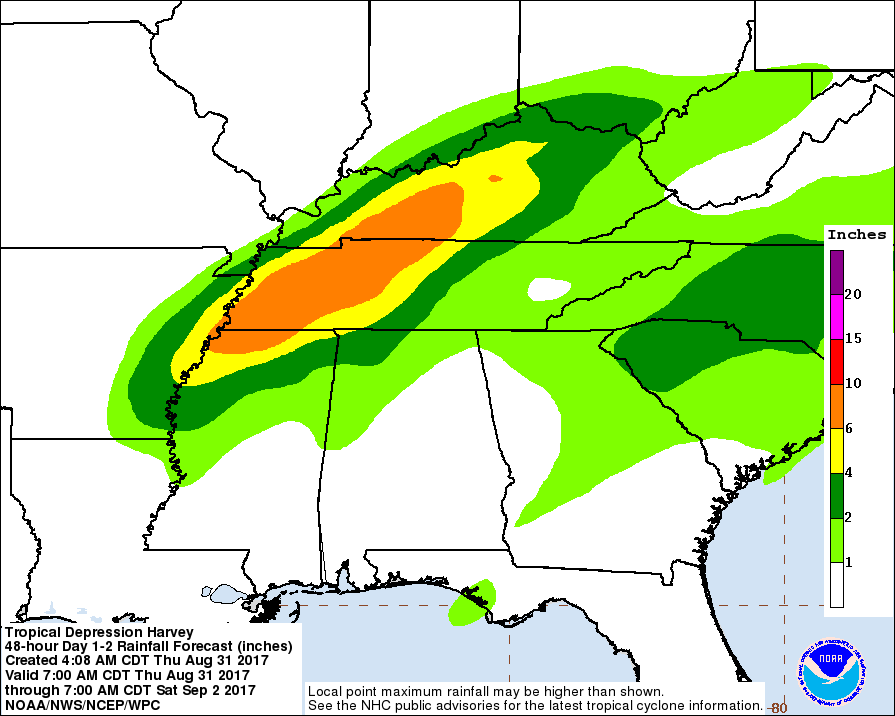 Harvey Now a Tropical Depression, Continued Flooding Expected
As Harvey is downgraded to a tropical depression, the storm is expected to produce heavy rainfall over Arkansas, Tennesee, and Kentucky and surrounding regions.
Thursday, August 31, 2017 8:00:00 AM -05:00
Tropical Storm Harvey was downgraded to a Tropical Depression on Wednesday. The National Hurricane Center said in its 4 AM advisory that "flooding rains continue across far eastern Texas and Western Louisiana with heavy rainfall expected to spread northeastward through the lower Mississippi Valley and into the Tennessee Valley over the next day or two." The storm is currently situated over Arkansas where it is expected to produce heavy rain in some regions there. Flash flooding in isolated areas is expected.
Harvey's effects continue to be felt along the Texas and Louisiana coasts and adjacent inland areas where continued river flooding will hamper recovery efforts.