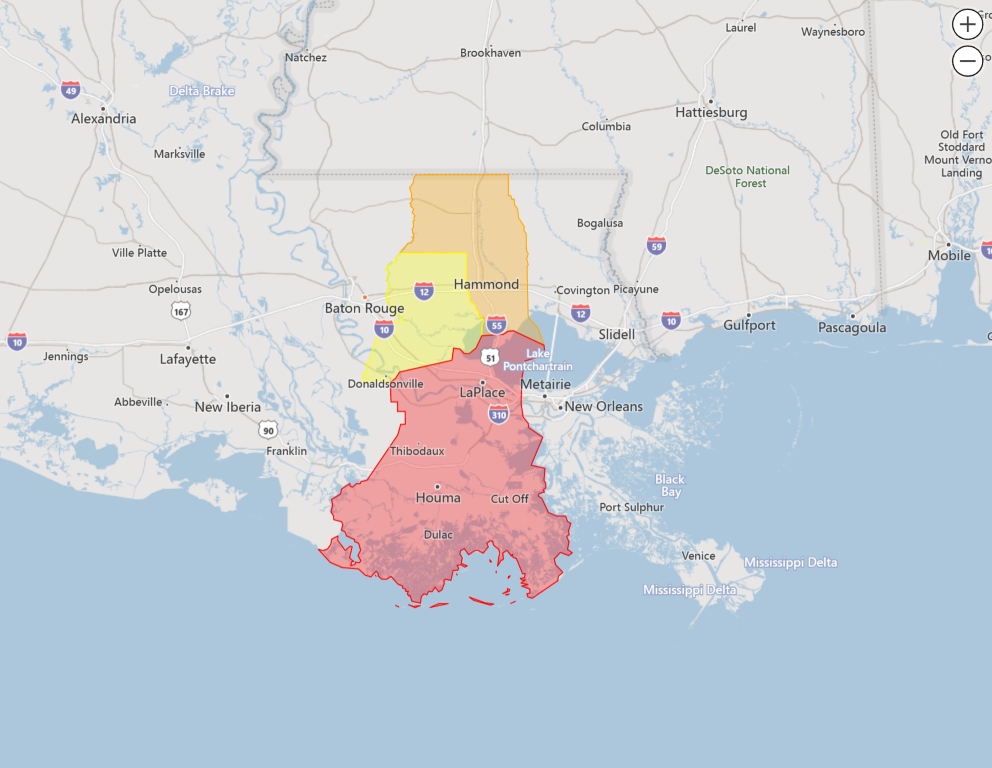 Hurricane Ida Power Restoration Timetable
Monday, September 6, 2021 1:15:36 PM -05:00
Power outages across the Hurricane Ida impact zone in Louisiana continue to hamper recovery efforts. In any storm, power restoration is a required sign that the area is moving back toward normalcy. After Hurricane Ida made landfall, over 900,000 customers were without power.

To understand the pace of recovery, we need to understand when power will be restored. On Saturday, 09/04/2021, Entergy, the predominate electrical power provider in the impact zone, published an updated estimated power restoration timetable shown here and updated regularly.

Use this information as one metric in the restoration process. Times are subject to change as crews work to repair the damage and better understand the work that remains.
Weather alerts, emergencies, and breaking news are monitored around the clock. The Disaster Decision Engine applies your rules to help you decide when to take action for your consumers. Your recommendations are sent to your contact centers and partners with ZIP Code granularity.