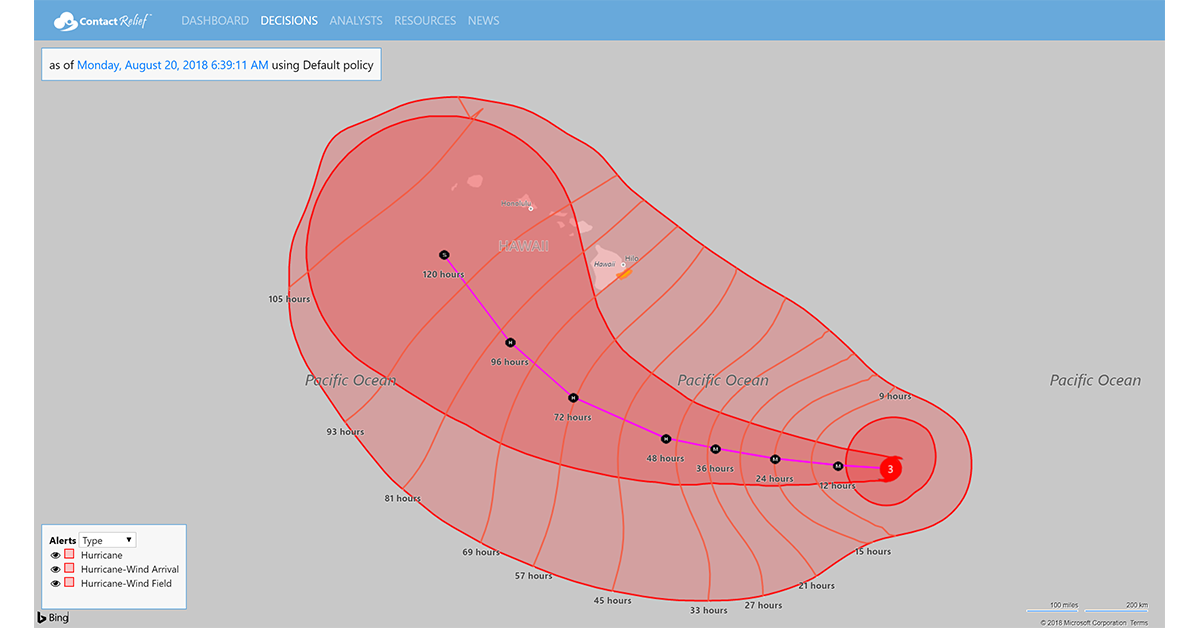 Hurricane Lane to Miss Hawaii as Typhoon Cimaron Troubles Northern Marianas
Typhoon Warnings raised for parts of Northern Marianas
Monday, August 20, 2018 7:45:00 AM -05:00
Powerful Hurricane Lane to Pass Well South of Hawaii
Category 3 Hurricane Lane is expected to pass Hawaii well to the south. At 1100 PM HST (0900 UTC), the center of Hurricane Lane was located near latitude 13.8 North, longitude 147.0 West, moving toward the west near 14 mph (22 km/h). The Central Pacific Hurricane Center expects this general motion to continue through early Monday and then to turn westward at a slightly slower forward speed from late Monday through Tuesday evening.
Maximum sustained winds are now near 125 mph (205 km/h). Hurricane-force winds extend outward up to 30 miles (45 km) from the center and tropical-storm-force winds extend outward up to 110 miles (175 km). Forecasters said that "Large swells generated by Lane will impact the Hawaiian Islands this week." No watches or warnings are in effect for Hawaii at this time.
Typhoon Cimaron to Pass Northeast of Saipan
Typhoon Cimaron is expected to pass Northeast of Saipan today with a direct impact to the northern-most islands in the Northern Mariana Island chain. Typhoon Warnings have been issued for Agrihan, Pagan and Alamagan. Forecasters said that "Destructive winds of 74 mph or more are expected this afternoon or evening." A Tropical Storm Warning remains in effect for Saipan and Tinian. where damaging winds of 39 to 73 mph are expected within the next 6 to 12 hours.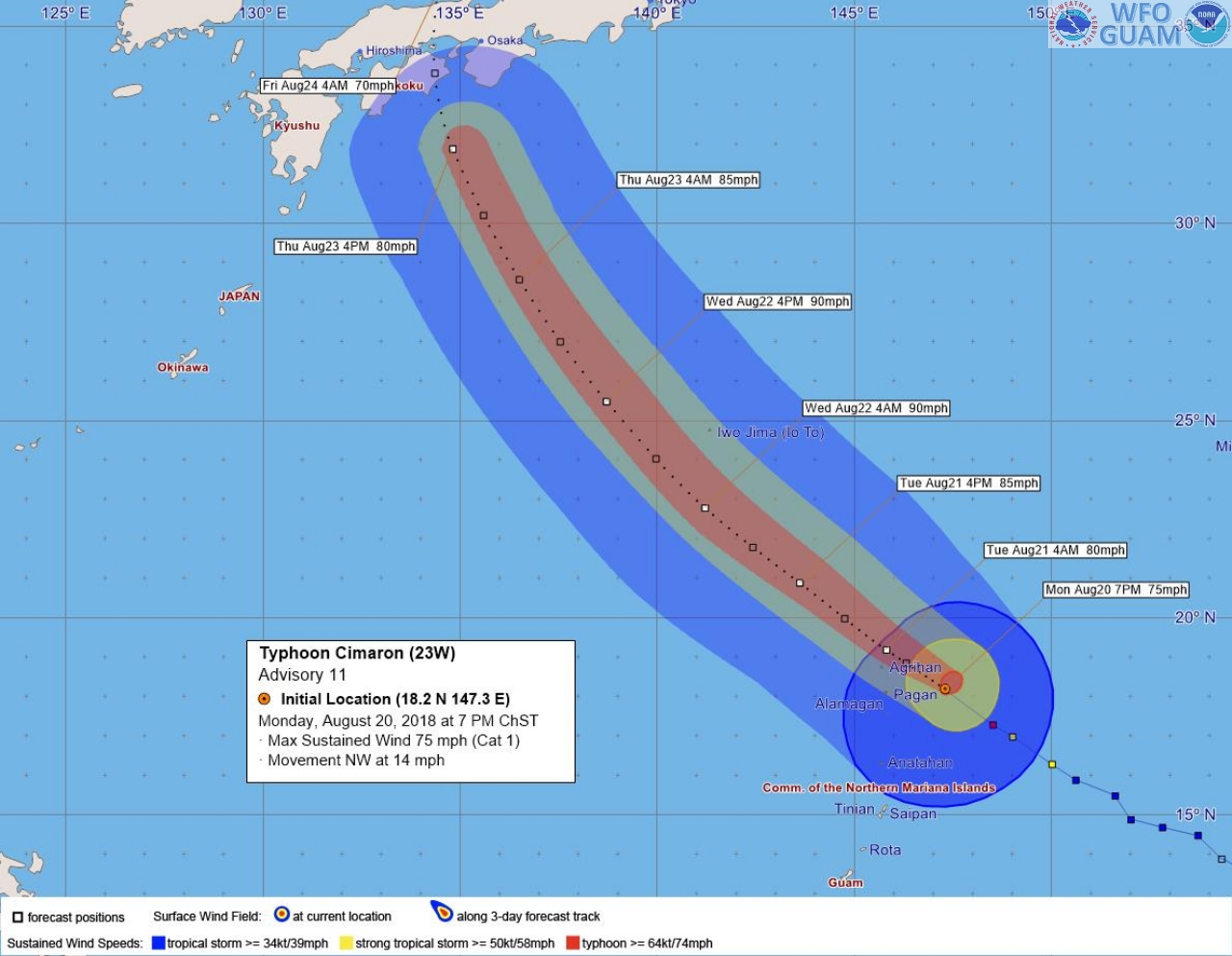 At 700 PM CHST (0900 UTC), the center of Typhoon Cimaron was located near Latitude 18.2 degrees North and Longitude 147.3 degrees East. Typhoon Cimaron is moving toward the northwest at 14 mph. It is expected to continue on this track with little change in forward speed over the next 24 hours. Maximum sustained winds remain a 75 mph. Typhoon Cimaron is forecast to intensify through Tuesday. Typhoon-force winds extend outward from the center up to 40 miles. Tropical storm force winds extend outward from the center up to 215 miles to the south and up to 165 miles to the north.
Recommendations for Contact Centers
On its present track Hurricane Lane is expected to have minimal impact to Hawaii. ContactRelief recommends normal operations at this time.
ContactRelief issued alerts for Tropical Storm Warnings for Guam and parts of the Northern Mariana Islands under U.S. control on Sunday, August 20th. Flash flooding is expected in areas under these alerts and high winds are expected in areas to the north. We recommend suspension of contact with these areas as residents prepare for the storm.
The ContactRelief Disaster Decision Team will continue to monitor the storm's development and issue additional advisories as warranted.
Don't Delay
The next disaster is on its way. Become a ContactRelief subscriber and keep your company protected from disaster. Our full recommendations consist of the areas to be suspended and the list of zip codes covering these areas. For as little as $400 per, month your company can quickly implement a solution that protects your company and its customers. As we say at ContactRelief, "It's just smart business."
Contact sales@contactrelief.com for more information.