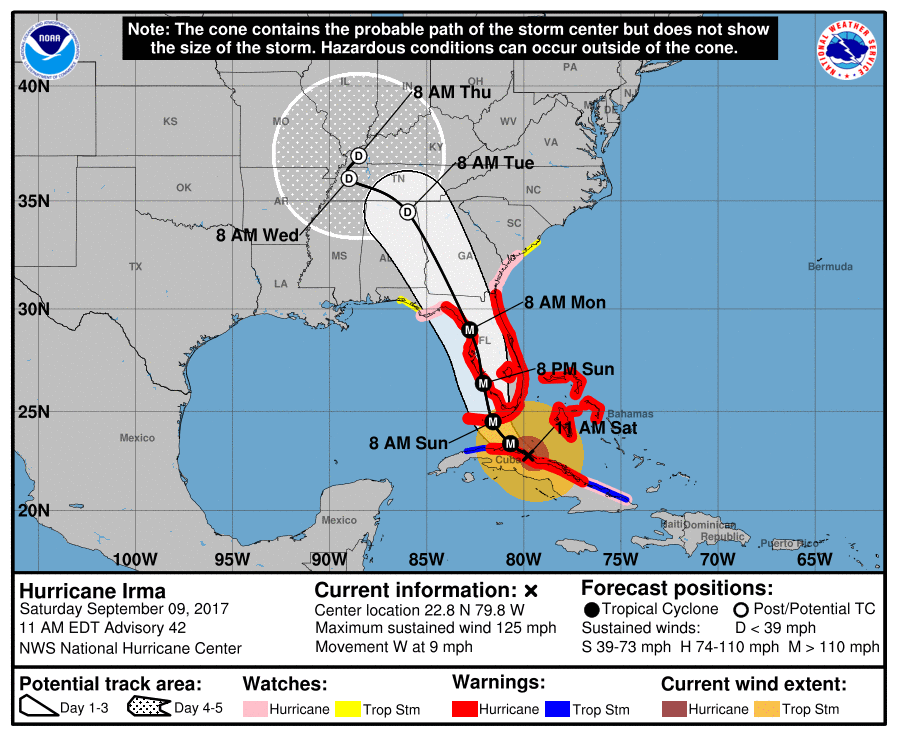 Hurricane Irma Makes Its Presence Known in Florida
Cat 3 Hurricane Irma is making its presence known as tropical storm force winds reach the tip of Florida.
Saturday, September 9, 2017 2:00:00 PM -05:00
Hurricane Irma, lingering off the coast of Cuba, is already making its presence known as tropical storm force winds reach the southern edge of Florida. The ContactRelief Disaster Decision Team is monitoring power outages on a county by county basis. They report that over 30,000 Floridians are now without power.
The full effects of the storm are still hours away with the National Hurricane Center saying in its latest advisory that "major hurricane force winds will reach the Florida Keys at daybreak" Sunday morning. The storm is currently located about 145 miles southwest of Key West, Florida moving west at 9 MPH. The National Hurricane Center expects Irma to start a northwest motion later today with a turn toward the north-northwest on Sunday. On the forecast track, the core of Irma will reach the Florida Keys Sunday morning moving along or near the southwest coast of Florida Sunday afternoon.
In its latest advisory the National Hurricane Center recorded maximum sustained of 125 MPH. The storm may intensify as departs Cuba and moves over open water towards Florida.
Storm surge watches and warnings have been issued for the Florida coast and as far north as the central coast of South Carolina. The threat of catastrophic storm surge flooding is highest along the southwest coast of Florida, where 10 to 15 feet of inundation above ground level is expected. The National Hurricane Center says "This is a life-threatening situation and everyone in these areas should immediately follow any evacuation instructions from local officials."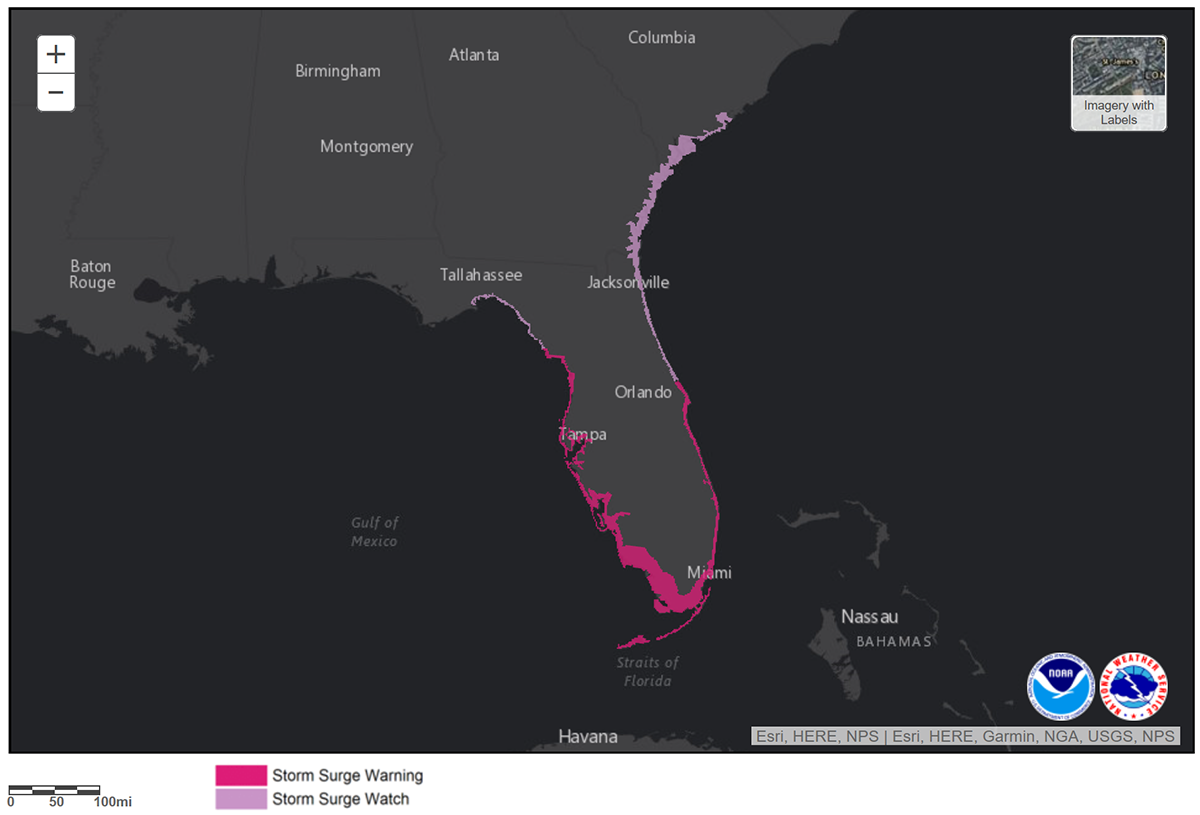 ContactRelief's On-going Response to Hurricane Irma
ContactRelief has issued recommendations for contact centers to shape their outbound contact away from the Hurricane Irma impact zone. See our current publicly available recommendations for Hurricane Irma here.
For a limited time, ContactRelief is providing our full recommendations without charge as a service to the business community. Our full recommendations consist of the areas to be suspended and the list of zip codes covering these areas. Contact sales@contactrelief.com for more information.
Get in touch
Shaping your outbound contact away from disaster stricken areas isn't just the right thing to do, it's smart business. To learn more about how ContactRelief can help you protect your brand, reduce your risk of adverse actions, and improve your contact center efficiency, click below to contact us.
Contact us