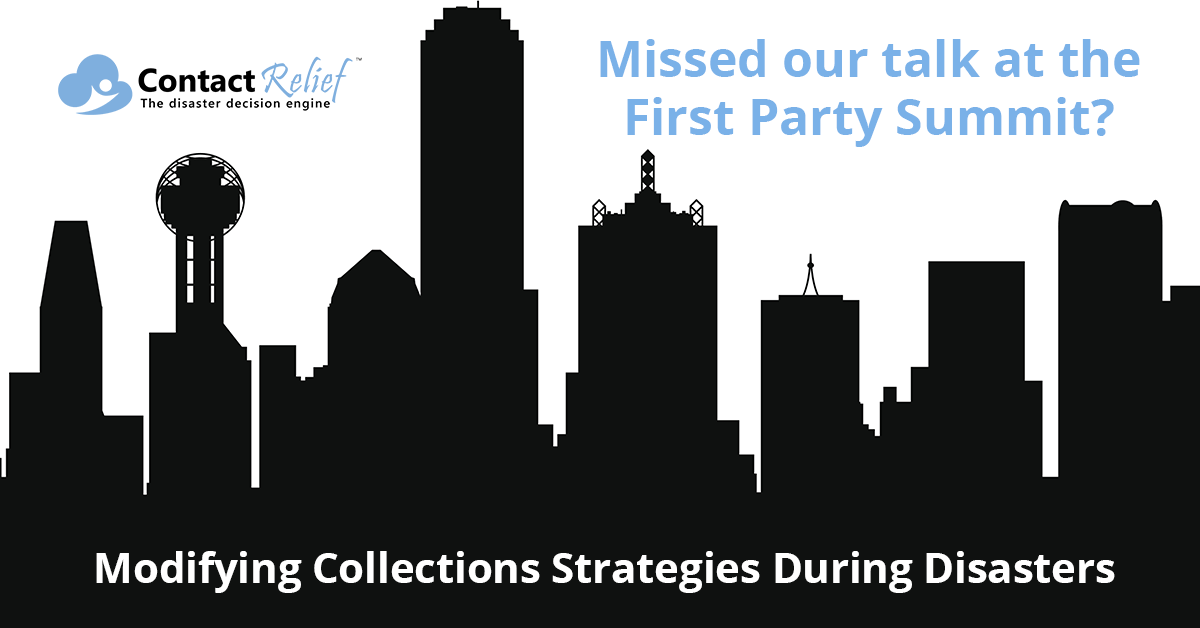 Missed our Collection Strategy Talk at the First Party Summit?
Learn the 5 Steps to Stay Efficient During Disasters
Wednesday, June 13, 2018 11:00:00 AM -05:00
No problem. Just download our free E-Book that identifies the
5 Key Steps to Staying Efficient During Disasters.
View the E-Book
Protect your brand AND revenue when disaster strikes.
Try ContactRelief FREE for 30 days. Discover how we can help you reach up to 5x more customers in a disaster zone – while protecting your brand image.
Buy now - save 10%