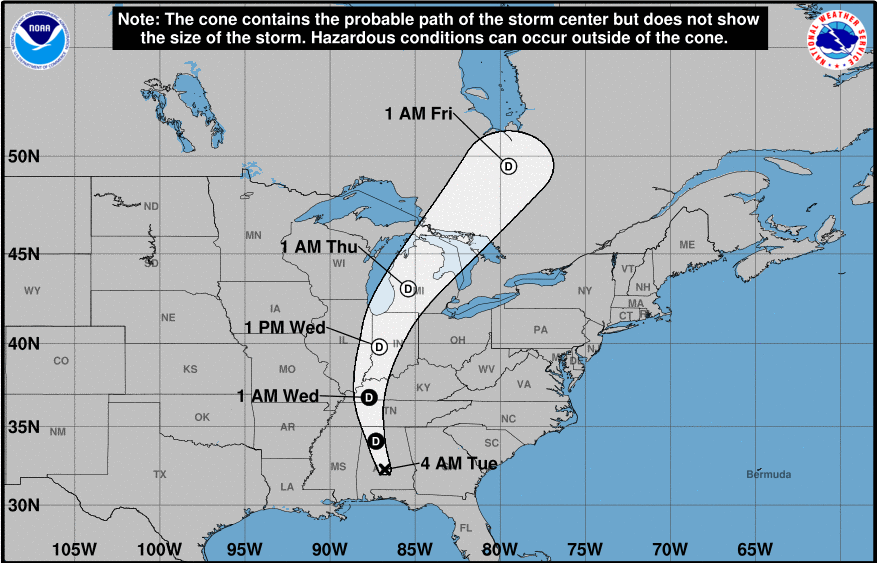 Tropical Storm Alberto Weakens to Subtropical Depression
Localized flooding possible in some areas
Tuesday, May 29, 2018 9:03:00 AM -05:00
Subtropical storm Alberto weakened into a subtropical depression after making landfall on the Florida peninsula yesterday. The first named storm of the 2018 hurricane season came ashore Monday afternoon near Panama City, Florida. The wind damage from Alberto was minimal, but two journalists were killed when a tree fell on their vehicle. Alberto dumped up to 4-5 inches of rain in some areas, but no significant flooding was reported. However, forecasters are still concerned that localized flooding may occur as the subtropical depression moves through the Southeast today and tomorrow.
ContactRelief Recommendations for Contact Centers
The ContactRelief Disaster Decision Team analyzed the impact of Alberto and began issuing recommendations to resume contact Monday night and through the early morning hours today. As of 1:30 AM this morning, all suspensions where lifted. The team will be monitoring the area for flood reports and will issue flood alerts as needed.
To obtain this level of real-time localized disaster information, become a ContactRelief subscriber.
Don't Delay
The next disaster is on its way. Become a ContactRelief subscriber and keep your company protected from disaster. Our full recommendations consist of the areas to be suspended and the list of zip codes covering these areas. For as little as $400 per, month your company can quickly implement a solution that protects your company and its customers. As we say at ContactRelief, "It's just smart business."
Contact sales@contactrelief.com for more information.