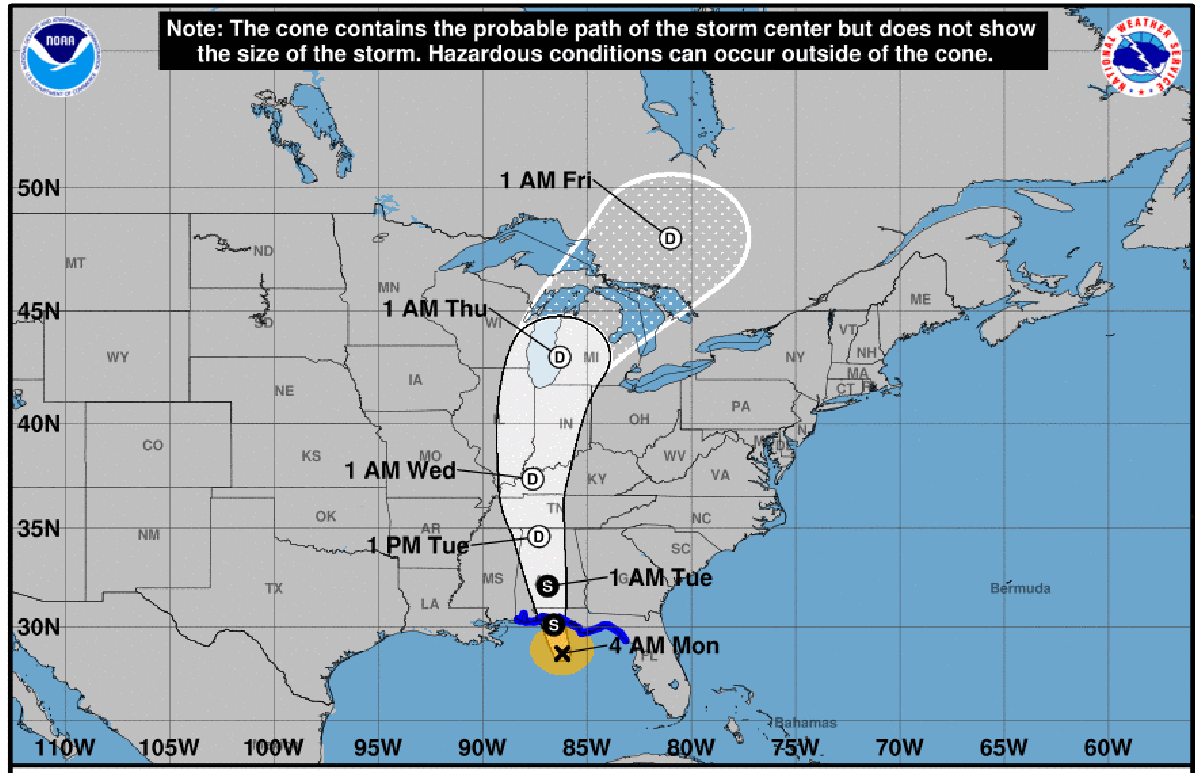 Tropical Storm Alberto To Make Landfall Today
States of Emergency Declared in Alabama, Mississippi, and Florida
Monday, May 28, 2018 6:00:00 AM -05:00
Subtropical storm Alberto is expected to make landfall on Florida's Panhandle today. The storm is forecasted to stay below hurricane strength. The Governors of Alabama, Florida, and Mississippi have declared States of Emergency covering multiple counties in Alabama and Mississippi, and all of the state of Florida.
With winds below hurricane force, Alberto's greatest threat is from flooding although some wind damage to light structures and downed trees is possible. Although the storm is tracking north through Alabama, heavy rainfall is also expected to the east with the heaviest impacting the Florida panhandle and moving into Georgia and up the eastern seaboard later tonight.
ContactRelief Recommendations for Contact Centers
Subscribers to ContactRelief's Disaster Decision Engine have received alerts for the areas expected to be affected by storm surge and tropical storm force winds due to Alberto. Customized rules enable subscribers to identify these areas and take action to reshape their inbound or outbound contact strategy if desired.
The ContactRelief Disaster Decision Team recommends suspending contact with the areas under Tropical Storm and Storm Surge Warnings until further notice.
To obtain the list of zip codes affected by Alberto, become a ContactRelief subscriber.
Don't Delay
The next disaster is on its way. Become a ContactRelief subscriber and keep your company protected from disaster. Our full recommendations consist of the areas to be suspended and the list of zip codes covering these areas. For as little as $400 per, month your company can quickly implement a solution that protects your company and its customers. As we say at ContactRelief, "It's just smart business."
Contact sales@contactrelief.com for more information.
Protect your brand AND revenue when disaster strikes.
Try ContactRelief FREE for 30 days. Discover how we can help you reach up to 5x more customers in a disaster zone – while protecting your brand image.
Buy now - save 10%