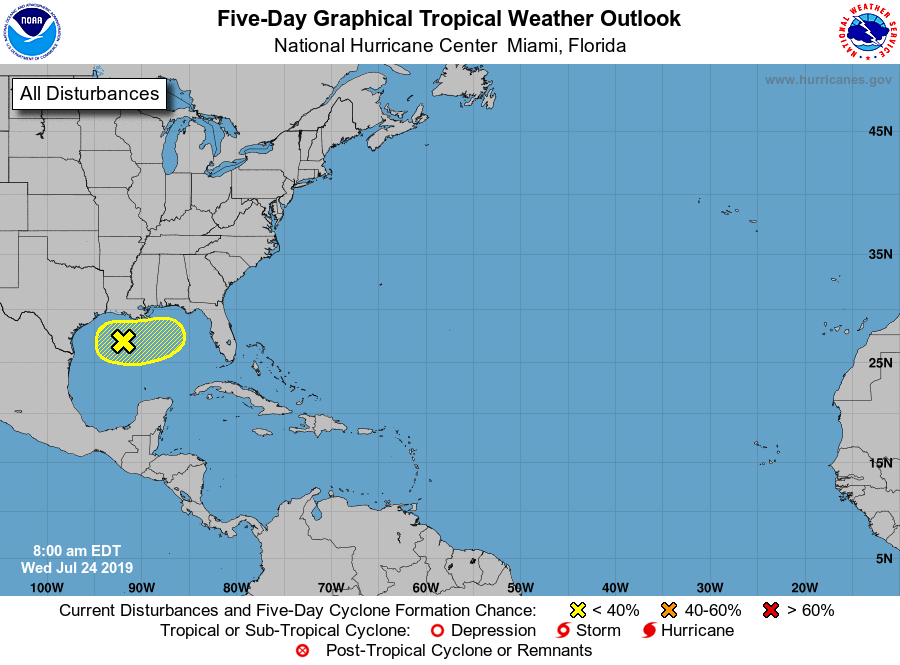 Tropical Disturbance in Northern Gulf of Mexico Bears Watching
NHC says some gradual development could occur but the probability of such development is low at this time.
Wednesday, July 24, 2019 3:27:48 PM +00:00
Disorganized cloudiness and showers located over the northwestern Gulf of Mexico is associated with a frontal boundary. A broad area of low pressure is expected to form along this boundary tonight and environmental conditions could support some gradual development during the next couple of days while the disturbance meanders near the northwestern Gulf Coast.
Protect your brand AND revenue when disaster strikes.
Try ContactRelief FREE for 30 days. Discover how we can help you reach up to 5x more customers in a disaster zone – while protecting your brand image.
Buy now - save 10%