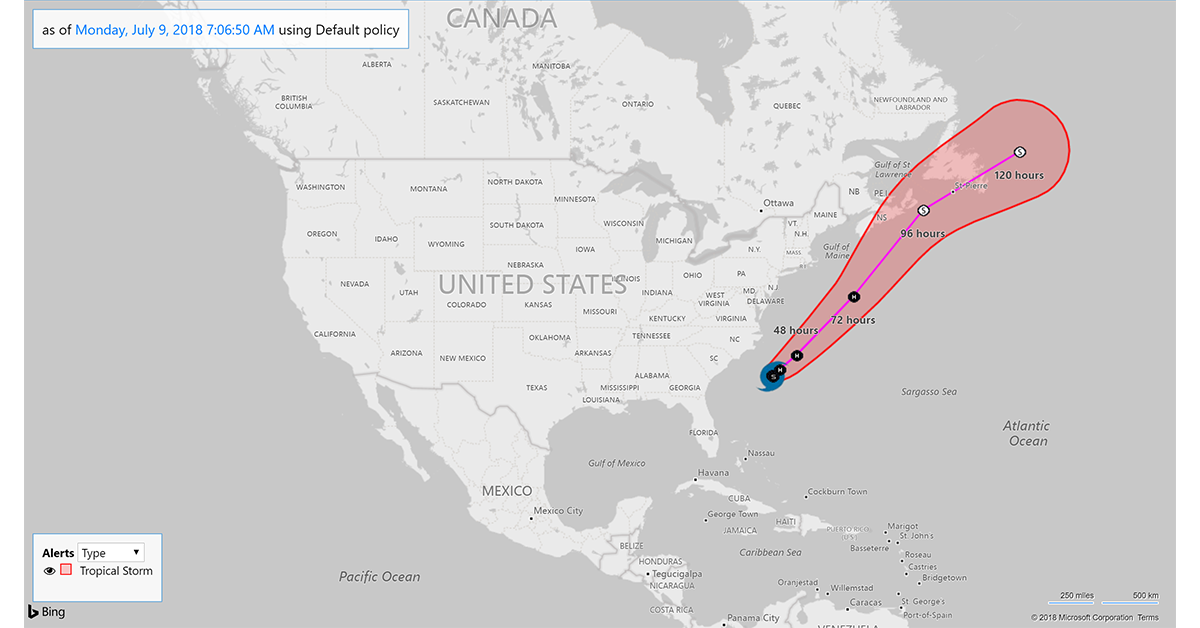 Tropical Storm Chris Expected to Become a Hurricane
Beryl dissapates but likely to reform
Monday, July 9, 2018 8:30:00 AM -05:00
Beryl Dissapates but May Reform
As expected, Tropical Storm Beryl dissapated in unfavorable winds Sunday night. As of 11 PM AST, the remnants of Beryl were located near latitude 15.8 North, longitude 62.4 West moving west-northwestward near 26 mph (43 km/h). Forecasters at the National Hurricane Center said "On the forecast track, the remnants of Beryl will move across the northeastern Caribbean Sea to the south of the Virgin Islands and Puerto Rico tonight and Monday." Winds are are expected to drop below gale force later tonight.
Flash flood warnings that were in effect for Puerto Rico have been lifted.
Tropical Storm Chris Expected to Become A Hurricane
Tropical Storm Chris continues its to remain stationary near latitude 32.4 North, longitude 74.6 West moving toward the south at only near 1 mph. The NHC expects the cyclone to remain nearly stationary during the next day or so, and then to accelerate northeastward on Wednesday and Thursday.
Tropical-storm-force winds extend outward up to 70 miles from the center. Maximum sustained winds are near 60 mph with higher gusts. Strengthening is expected during the next couple of days, and Chris is forecast to become a hurricane late today or tonight.
Recommendations for Contact Centers
The rements of Tropical Storm Beryl will bring moderate rain Puerto Rico today and tomorrow. The Governor of Puerto Rico indicated that power failures were possible. Contact centers should monitor conditions in Puerto Rico and take action the island's newly recovering infrastructure fails.
Tropical Storm Chris is expected to reach Hurricane strength today but remain over open water as it tracks northeast up the U.S. coast. The estimated arrival time of tropical storm force wind prediction from the National Hurricane Center indicates a very small possibility of Tropical Force Winds affecting the U.S. coast from Nouth Carolina to Maine.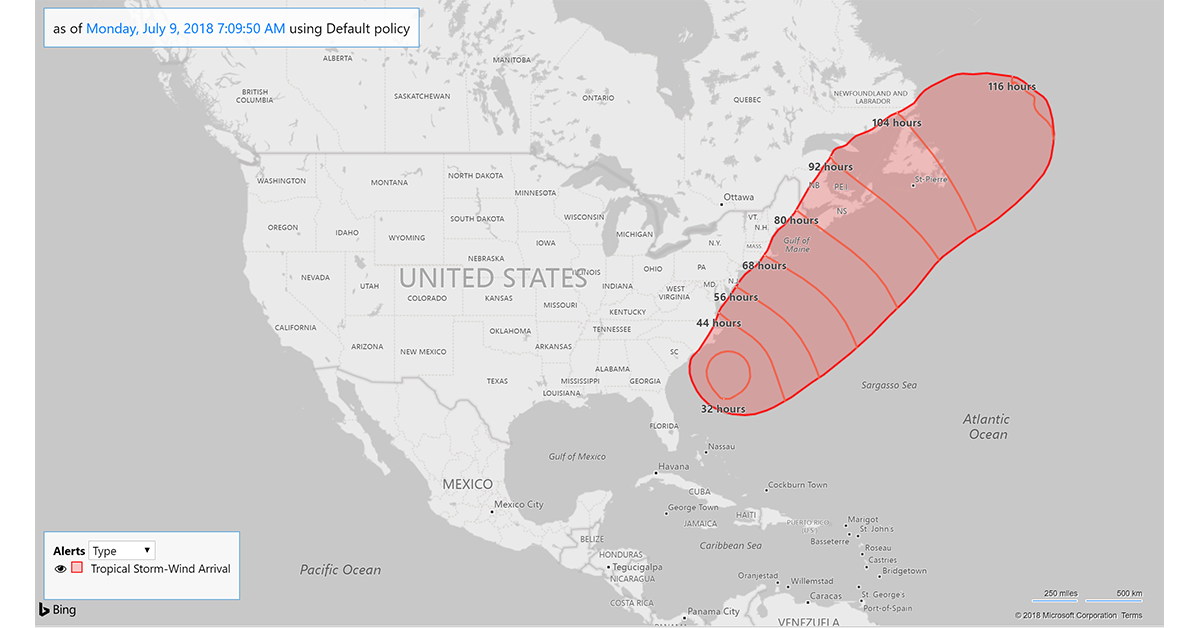 Contact centers should monitor the forecast track, wind field size, and arrival time of tropical force winds in the ContactRelief Command Center and take action if there is any deviation in the forecasted track or intensity of Tropical Storm Chris. Hard hit Puerto Rico should be monitored for flooding or other adverse conditions as the remnants of Tropical Storm Beryl pass through the area.
The ContactRelief Disaster Decision Team will continue to monitor the storm's development and issue additional advisories as warranted.
Don't Delay
The next disaster is on its way. Become a ContactRelief subscriber and keep your company protected from disaster. Our full recommendations consist of the areas to be suspended and the list of zip codes covering these areas. For as little as $400 per, month your company can quickly implement a solution that protects your company and its customers. As we say at ContactRelief, "It's just smart business."
Contact sales@contactrelief.com for more information.
Weather alerts, emergencies, and breaking news are monitored around the clock. The Disaster Decision Engine applies your rules to help you decide when to take action for your consumers. Your recommendations are sent to your contact centers and partners with ZIP Code granularity.