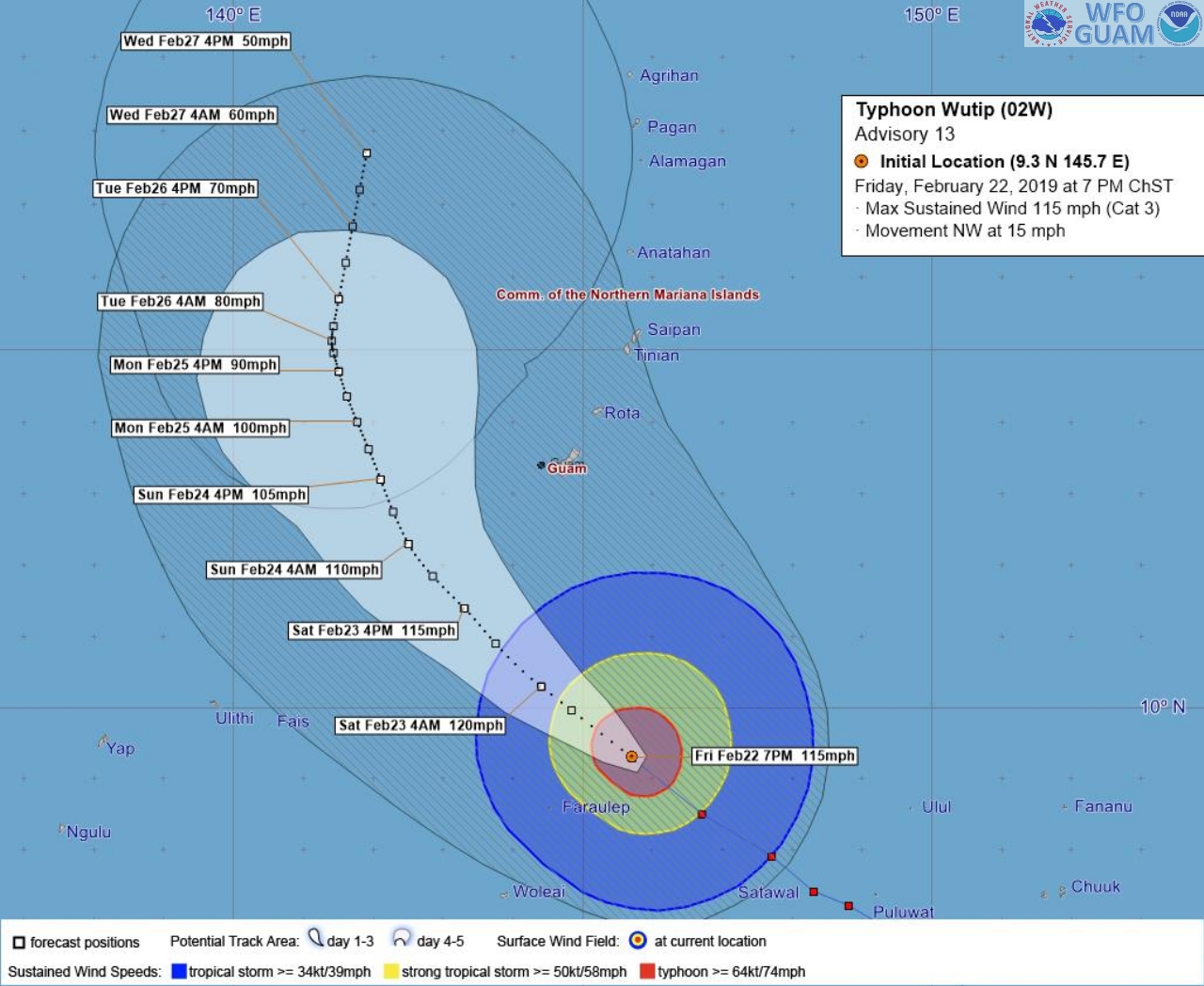 Major Typhoon Wutip Threatens Guam
Wutip now a Category 3 Typhoon
Friday, February 22, 2019 8:45:00 AM -06:00
Typhoon Wutip Update
Typhoon Wutip is expected to pass southwest of Guam on Saturday into Sunday (local time). Overnight, the typhoon strengthened into a major category 3 typhoon. The center of Wutip is located at 10.1N 144.7E approximately 230 miles south of Guam. Tropical Storm Warnings have been issued for Guam and the island of Rota. Heavy winds and localized flooding are possible.
ContactRelief Recommendations for Contact Centers
ContactRelief is making public recommendations made to ContactRelief subscribers on Thursday, February 21st, 2019.
ContactRelief recommends suspending contact with the islands of Guam and Rota until the storm passes on Sunday.
Don't Delay
The next disaster is on its way. Become a ContactRelief subscriber and keep your company protected from disaster. Our full recommendations consist of the areas to be suspended and the list of zip codes covering these areas. With minimal effort, your company can quickly implement a solution that protects your company and its customers. As we say at ContactRelief, "It's just smart business."
Contact sales@contactrelief.com for more information.
Weather alerts, emergencies, and breaking news are monitored around the clock. The Disaster Decision Engine applies your rules to help you decide when to take action for your consumers. Your recommendations are sent to your contact centers and partners with ZIP Code granularity.