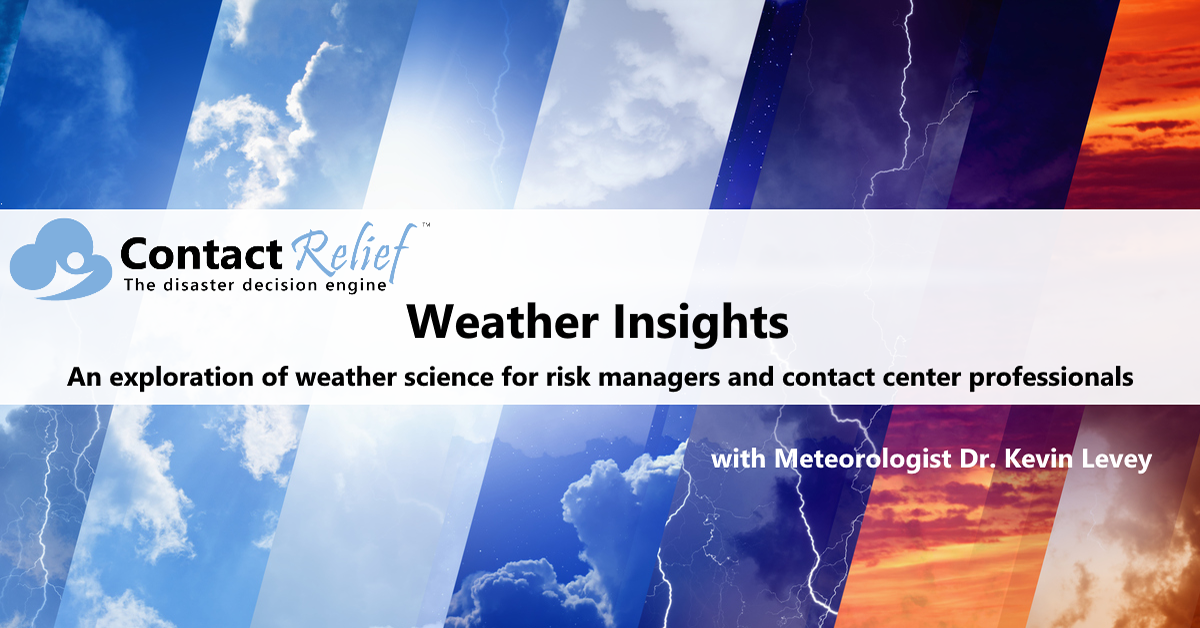 Is the Extreme Cold This Winter Unusual?
Meteorologist Dr. Kevin Levey puts this winter's cold weather in perspective.
Tuesday, January 16, 2018 2:30:00 PM -06:00
This week's cold weather has forced school closures and business disruptions across the south from Texas to Alabama. In fact, extremely cold weather over the Northeastern United States during the last week of 2017 and the first week of 2018 left temperatures plummeting and many new record low temperatures. Temperatures were up to 18°F colder than is typical for this time of year over this area. Questions that arose were whether this cold wave was unprecedented and whether or not these types of cold waves have become less common over the northeastern United States. Researchers from various universities set out to answer these questions.
There have been a number of extreme cold events in North America over recent years (including 2014 and 2016), although in different regions and of different durations. Low temperatures were observed over much of northeastern North America during the two weeks between December 26, 2017 through January 8, 2018 (Figure 1), and these temperatures are unusually cold in a large region centered over the Great Lakes extending to the eastern seaboard (Figure 2 – temperature departures from normal). In 2014, cold air was concentrated in the Great Lakes area. December 2016 also saw a strong cold spell in North America, but over more western regions.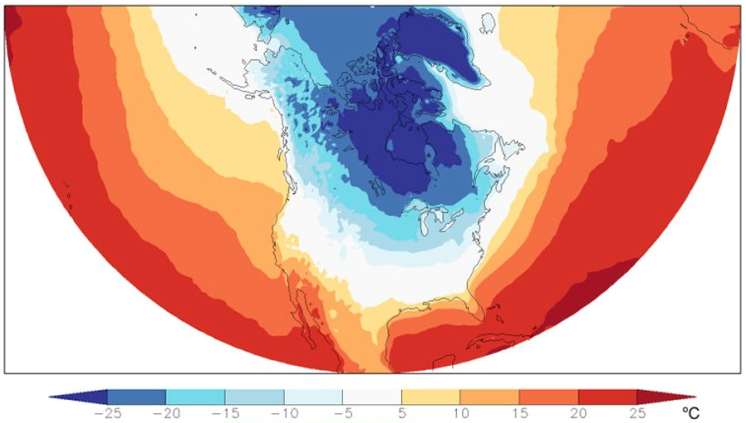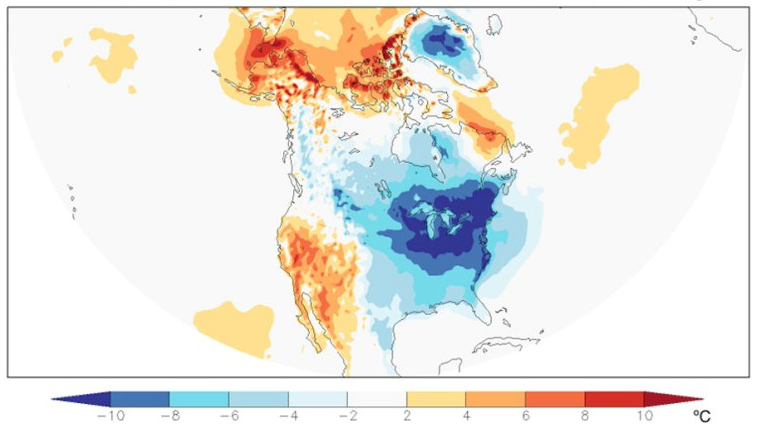 The researchers found that the coldest two weeks this winter have been 7°F to 11°F colder than the coldest two weeks have been, on average, during the past climate average period of 1981–2010 over most of the area affected by the cold wave. However, when looking back over temperature records dating back to 1880, the research showed that the temperature of North American cold waves has increased substantially over the last century owing to global warming, and although this cold wave would not have been unusual before global warming, is now a relatively rare event in any one region over North America. The main research conclusions were as follows:
The two-week cold outbreak in the northeastern U.S. and southeastern Canada was highly unusual in the current climate; however, it is not unprecedented.
Cold waves like this have decreased in intensity and frequency over the last century, but still occur.
Temperatures like these are now about fifteen times rarer. This is equivalent to cold waves being about 4° warmer then they used to be.
So, yes, this was an exceptional two-week cold wave in the area in the current climate. Cold outbreaks like this are getting warmer (less frequent) due to global warming, but cold waves still occur somewhere in North America almost every winter.
Protect your brand AND revenue when disaster strikes.
Try ContactRelief FREE for 30 days. Discover how we can help you reach up to 5x more customers in a disaster zone – while protecting your brand image.
Buy now - save 10%