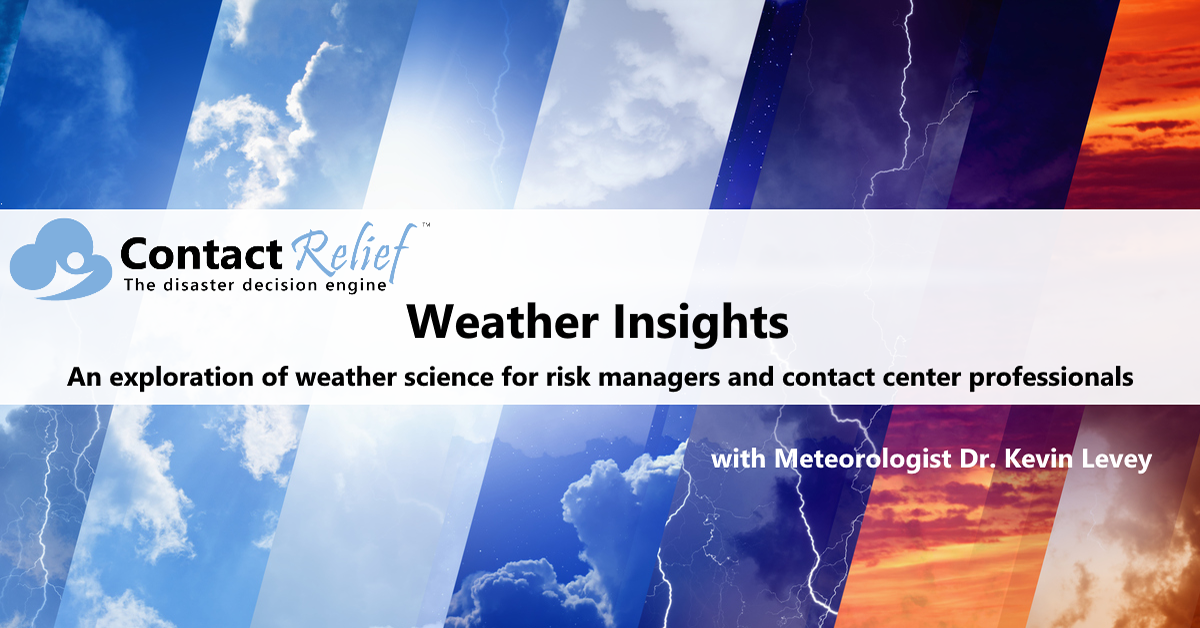 New high resolution global weather forecast model
Meteorologist Dr. Kevin Levey takes a look at a new variable resolution weather model from IBM
Monday, January 14, 2019 11:45:00 AM -06:00
ContactRelief National Hazardous Weather Outlook for Tuesday January 15
A new storm system will be moving onshore over central California. There will be a marginal chance for flash flooding over northern California and a slight chance for flash flooding over southern California. The chances for flash flooding will increase over central California on Wednesday. Rainfalls of 1 to 2 inches are projected for much of California, southern Nevada, and western Arizona. Snowfalls of 6 to 12 inches are expected over the central and northern Sierra Mountains and over parts of southern Utah. Areas of high pressure will be situated over Mississippi and Nebraska leading to fair weather over many other regions of the country.
FLASH FLOODING OUTLOOK FOR TUESDAY JANUARY 15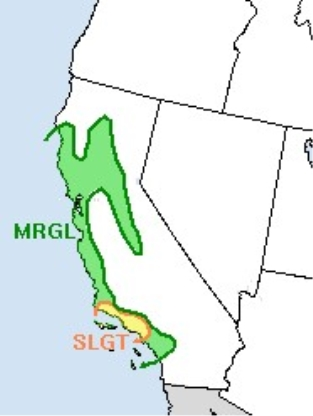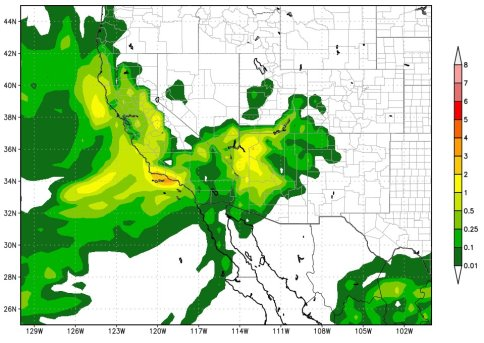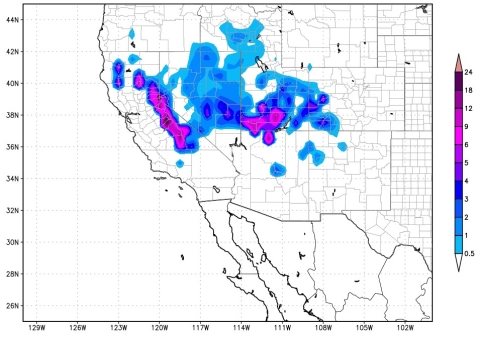 Are you prepared for the next disaster?
Disasters can strike at a moment's notice. That's why, at ContactRelief, we provide round the clock disaster monitoring to keep your operations ahead of disasters. With timely, comprehensive recommendations that are accurate to the ZIP code, ContactRelief ensures you focus less on the disaster, and more on your operations.
Contact sales@contactrelief.com for more information.