ContactRelief in the Media
Check out our recent coverage to see how we can help you through your next disaster.
Hurricane Nicholas makes landfall in Texas with 75 MPH winds and heavy rain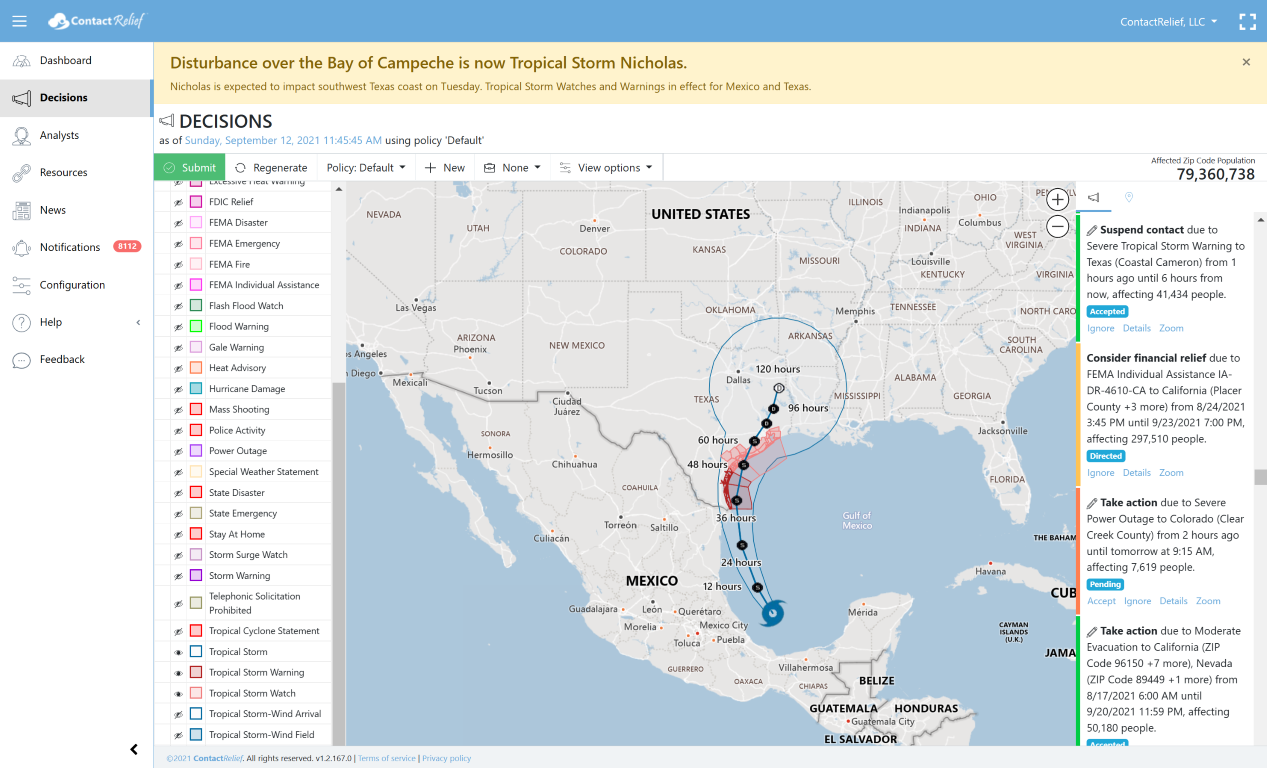 Tropical Storm Nicholas threatens Texas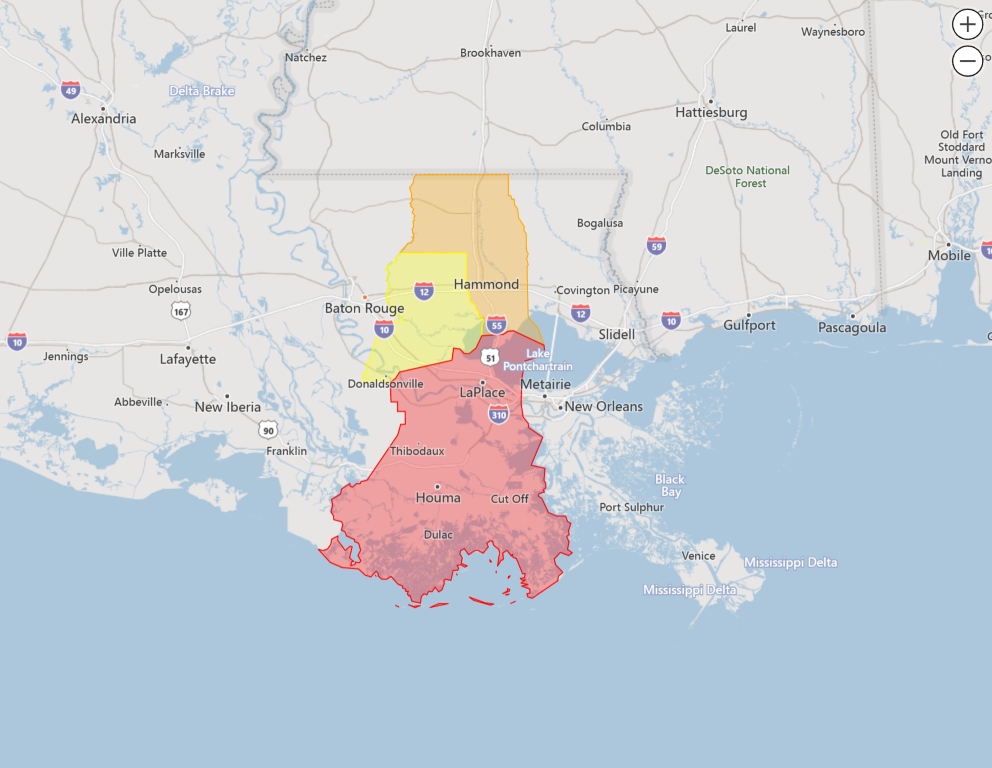 Hurricane Ida Power Restoration Timetable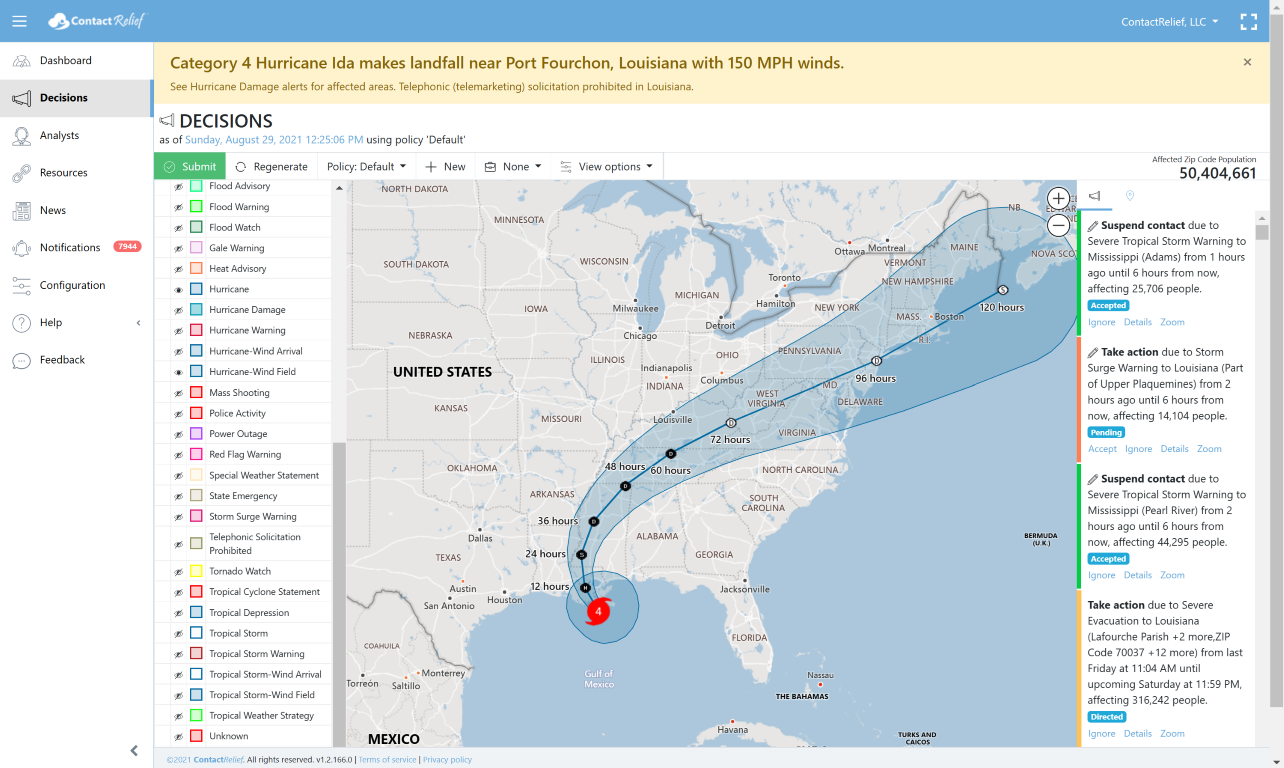 Hurricane Ida makes landfall near Port Fourchon, Louisiana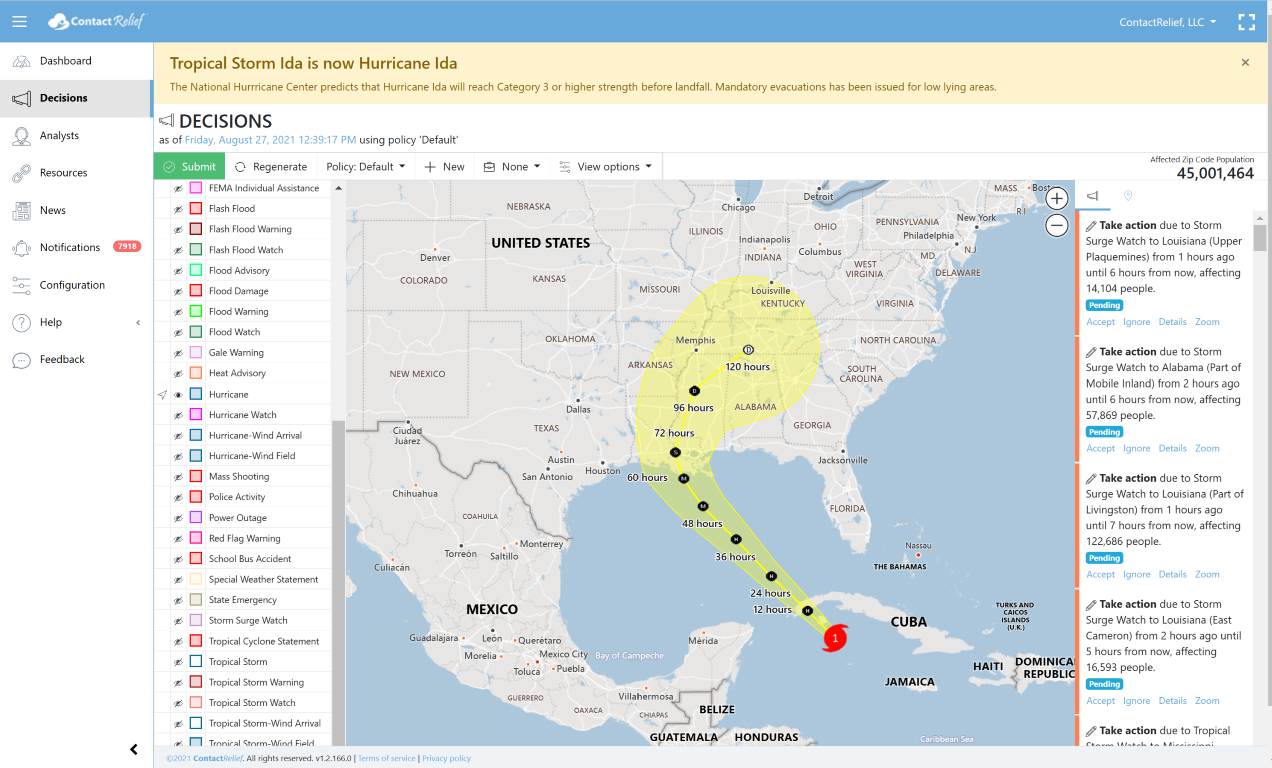 Hurricane Ida now a Category 1 Hurricane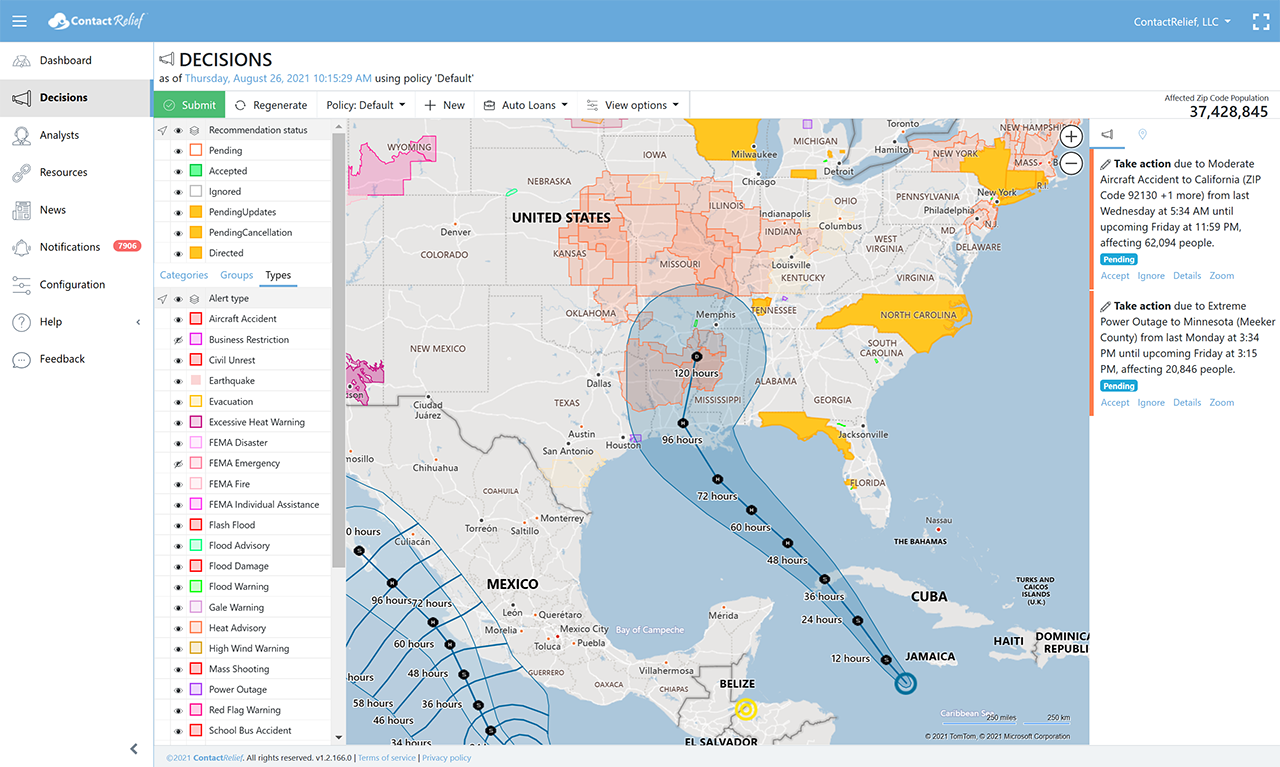 Tropical Depression Nine Forecasted to Strike Louisiana as a Hurricane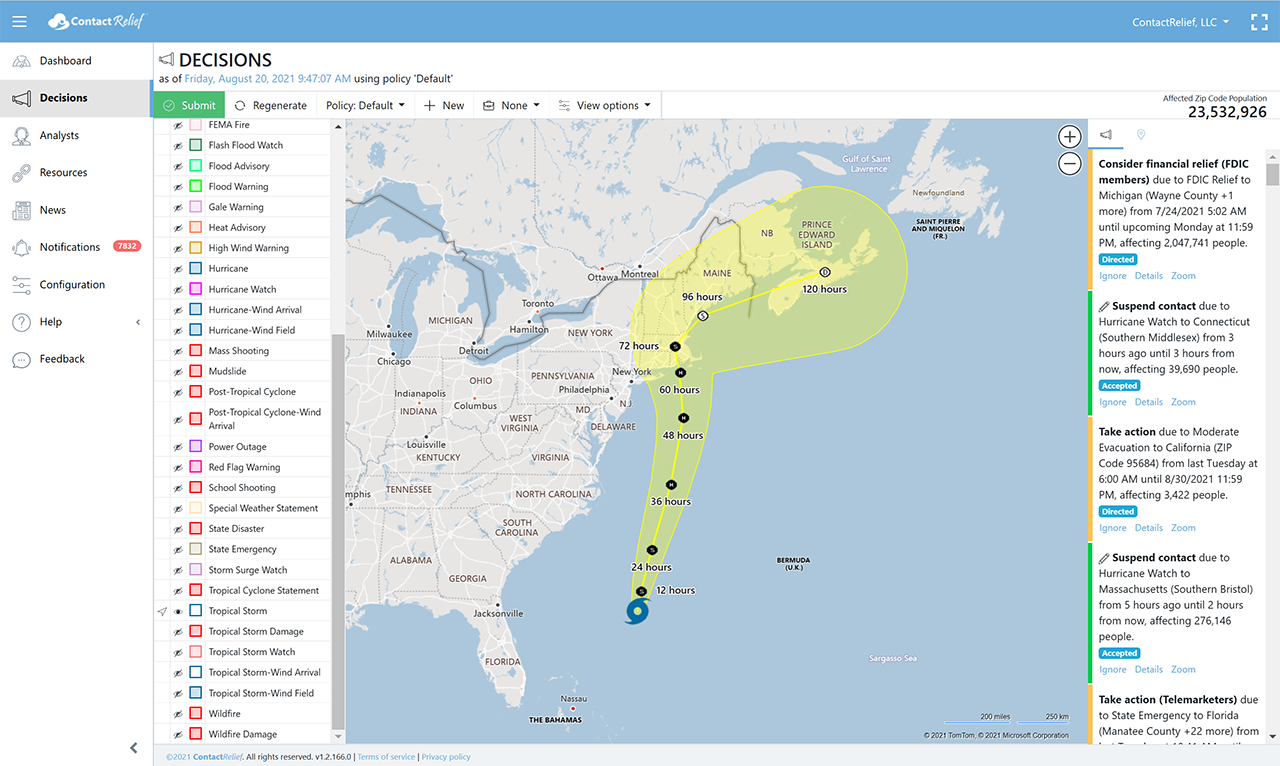 Tropical Storm Henri forecasted to strike New England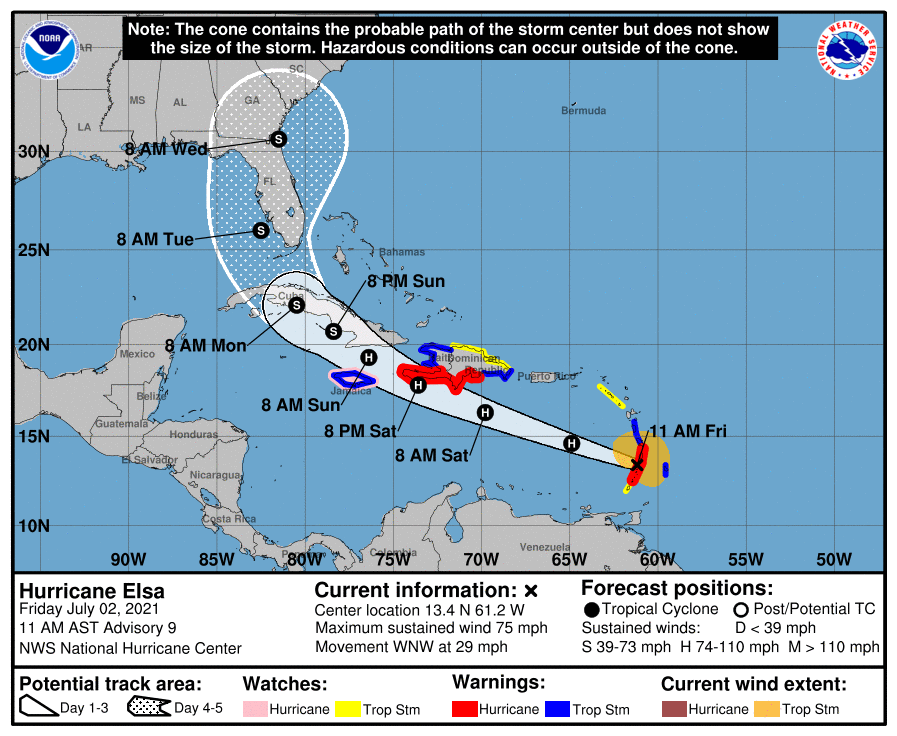 Hurricane Elsa Becomes First Atlantic Hurricane of 2021
Tropical Storm Elsa has reached hurricane strength becoming the first Atlantic hurricane of the 2021 hurricane season.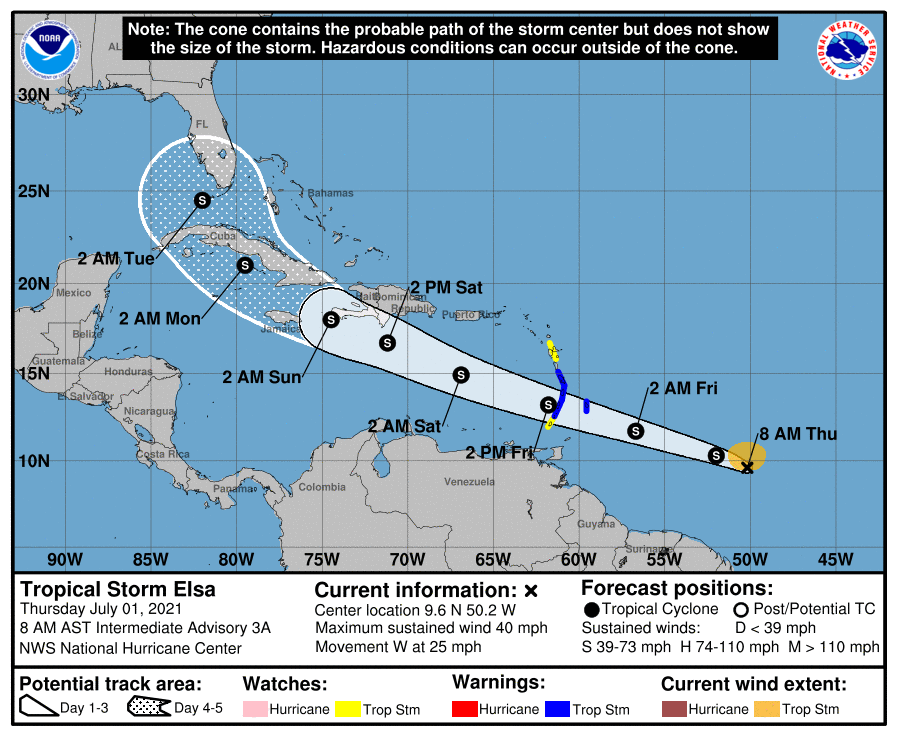 Tropical Storm Elsa Threatens South Florida
Tropical Storm Elsa has formed and on its current track may threaten South Florida with Tropical Storm force winds and rain early next week.
Protect your brand AND revenue when disaster strikes.
Try ContactRelief FREE for 30 days. Discover how we can help you reach up to 5x more customers in a disaster zone – while protecting your brand image.
Start free trial