ContactRelief in the Media
Check out our recent coverage to see how we can help you through your next disaster.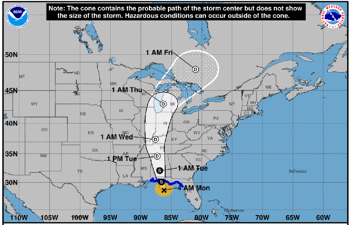 Tropical Storm Alberto To Make Landfall Today
States of Emergency Declared in Alabama, Mississippi, and Florida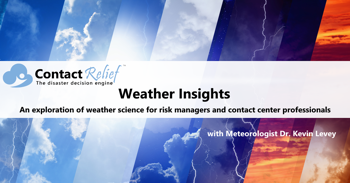 Severe Weather Season
Meteorologist Dr. Kevin Levey examines the hazards of severe weather season.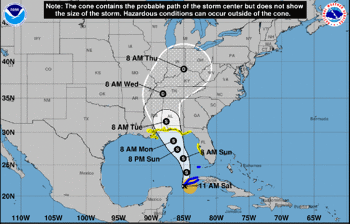 Tropical Storm Alberto Moves into Gulf of Mexico
Tropical Storm Warnings and Storm Surge Watches Issued for Gulf Coast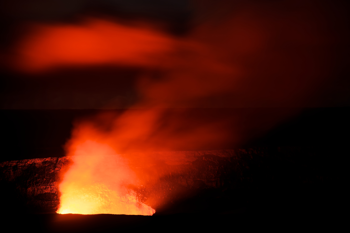 ContactRelief Recommendations for Kilauea Eruption
Hawaii's Kilauea Volcano Erupts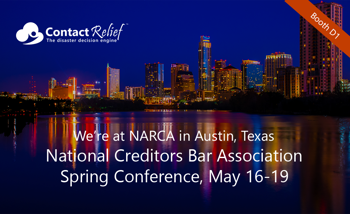 ContactRelief is Exhibiting at NARCA 2018
Attending the NARCA 2018 Spring Conference? Stop by Booth D1!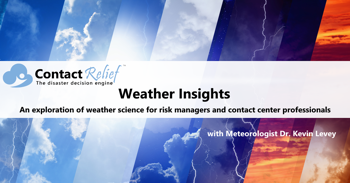 It's Almost Hurricane Season - What to Expect in 2018
Meteorologist Dr. Kevin Levey examines the early forecast for 2018 hurricane activity.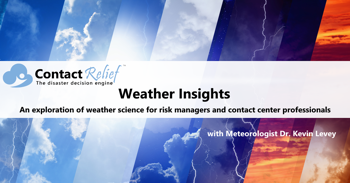 Water Is Not An Unlimited Resource
Meteorologist Dr. Kevin Levey examines US cities that are at risk of running out of water.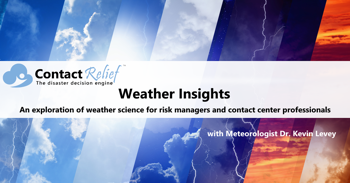 Atmospheric River Brings Relief to Drought-Stricken California
Meteorologist Dr. Kevin Levey examines the drought conditions in California.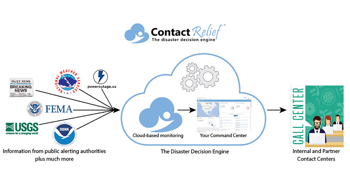 ContactRelief Announces Nationwide Power Outage Data Feed
Automated feed from power outage data feed will be available soon to ContactRelief subscribers
Weather alerts, emergencies, and breaking news are monitored around the clock. The Disaster Decision Engine applies your rules to help you decide when to take action for your consumers. Your recommendations are sent to your contact centers and partners with ZIP Code granularity.