ContactRelief in the Media
Check out our recent coverage to see how we can help you through your next disaster.
Hurricane Dorian Intensifies as Florida Braces for a Category 4 Landfall
Hurricane Dorian is now at Category 2 strength and expected to reach Category 4 before landfall in Florida early Tuesday morning.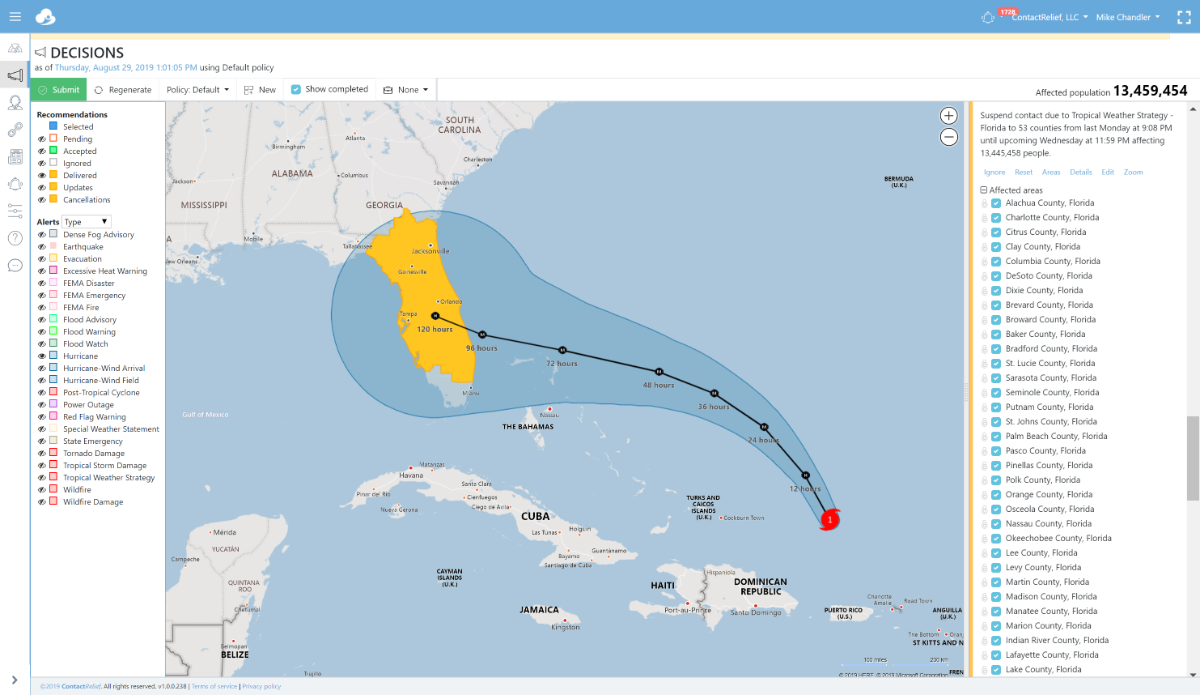 Florida Braces for Category 4 Hurricane Dorian
Dorian expected to intensify from current Category 1 to Category 4 before reaching Florida on Monday. ContactRelief is issuing contact strategy recommendations for risk managers and contact centers.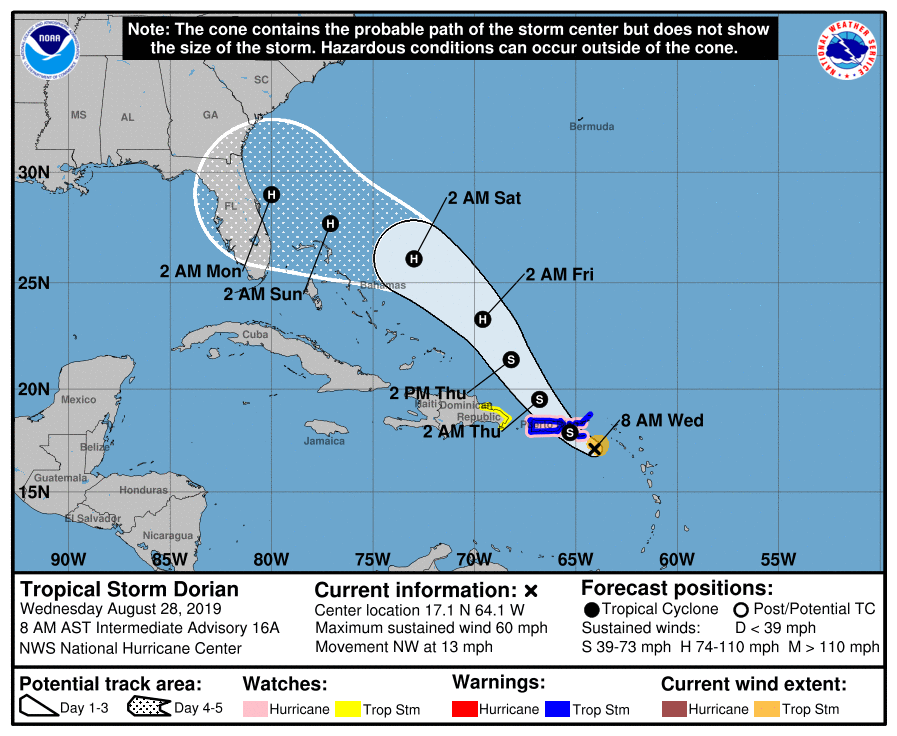 Tropical Storm Dorian to pass over or near Puerto Rico and the Virgin Islands today
Dorian To Bring Tropical Storm Conditons to Puerto Rico and the U.S. Virgin Islands Wednesday; Hurricane Possible This Weekend.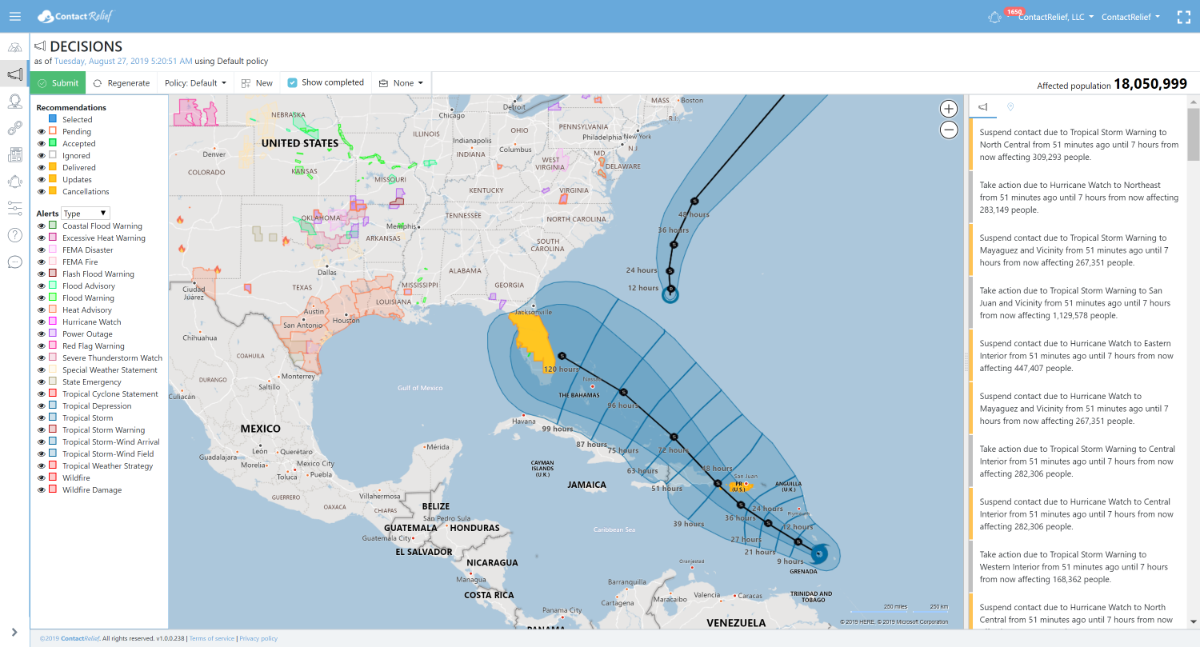 Hurricane Watches Issued for Tropical Storm Dorian
ContactRelief has issued contact strategy recommendations for Puerto Rico and Florida.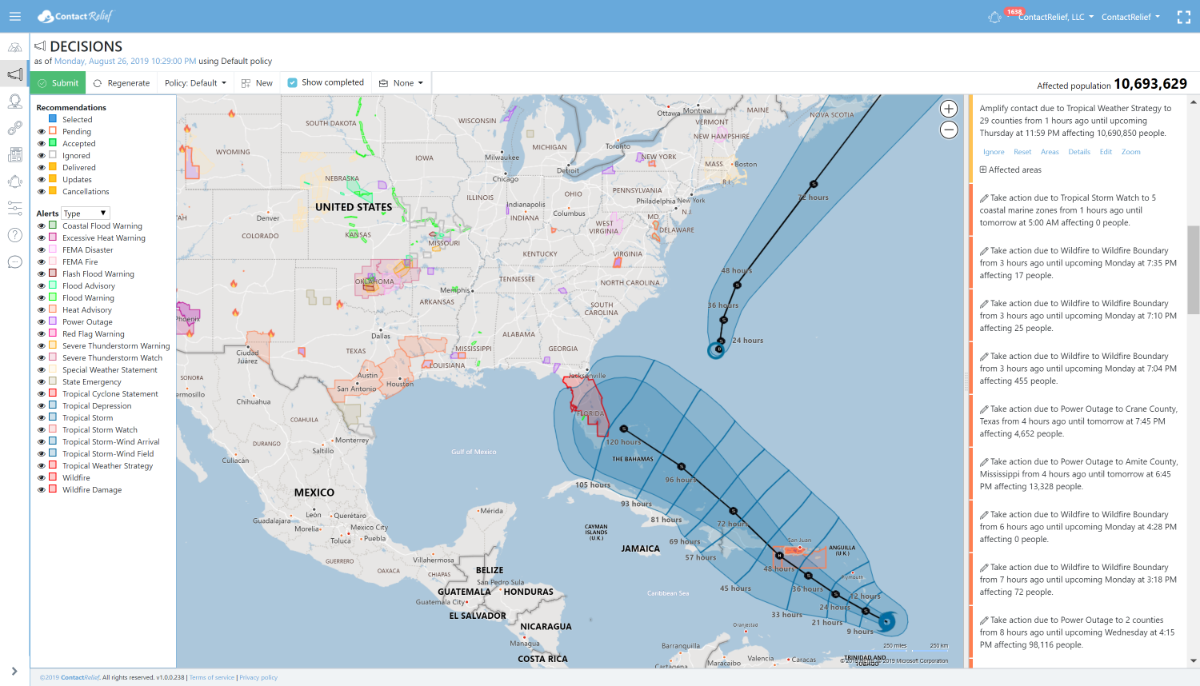 Contact strategy recommendations for Tropical Storm Dorian
ContactRelief is issuing contact strategy recommendations for parts of Florida.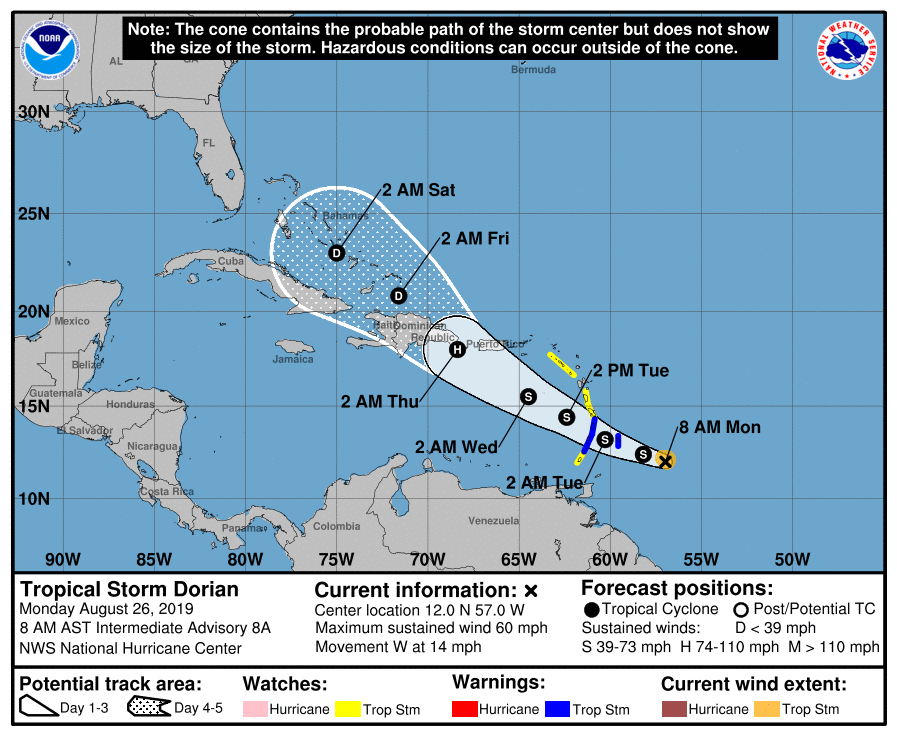 Tropical Storm Dorian Getting Better Organized
Dorian expected to reach hurricane strength by late Wednesday night.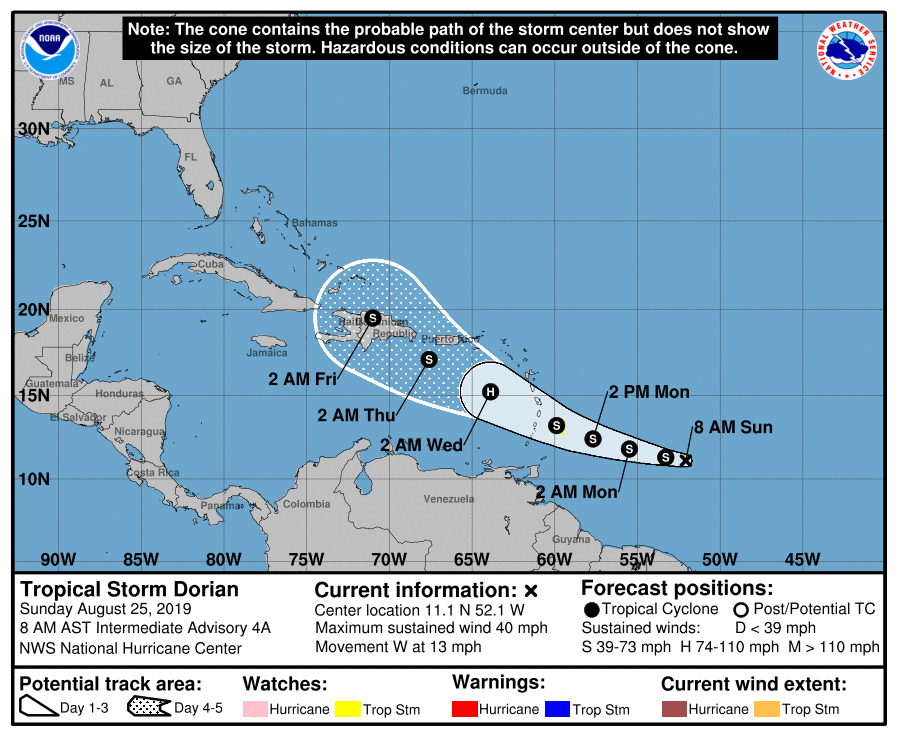 Tropical Storm Dorian Expected to Become a Hurricane Within 48 Hours
ContactRelief has issued a Tropical Weather Strategy alert and recommendations for Puerto Rico.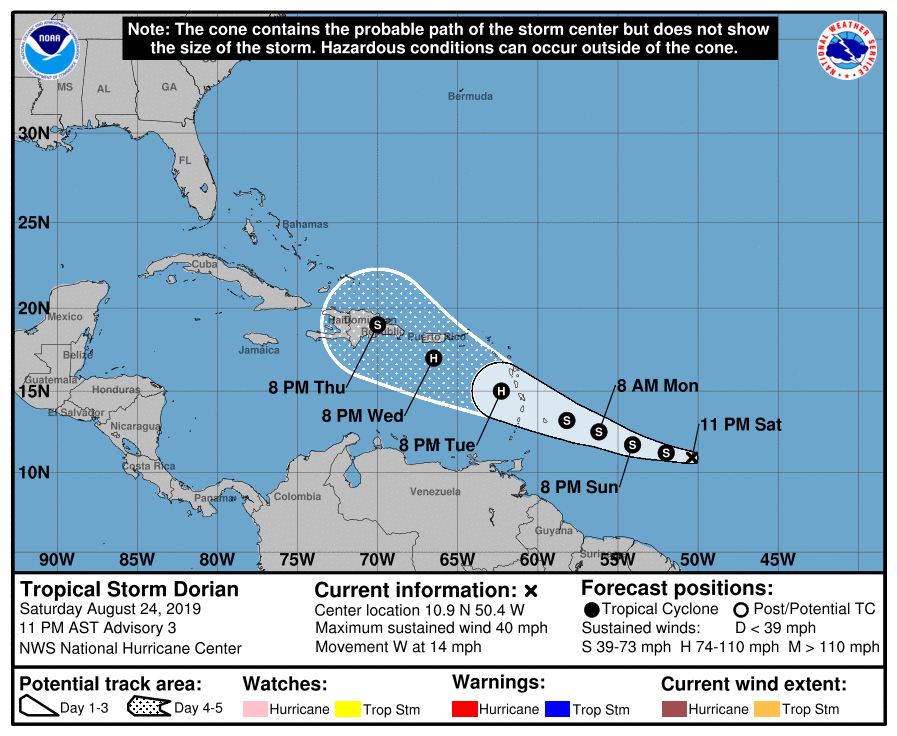 Tropical Storm Dorian Forms in Atlantic
Meanwhile, forecasters watch tropical disturbances near Texas and Florida. Tropical depression expected to form off Florida's Atlantic coast on Monday.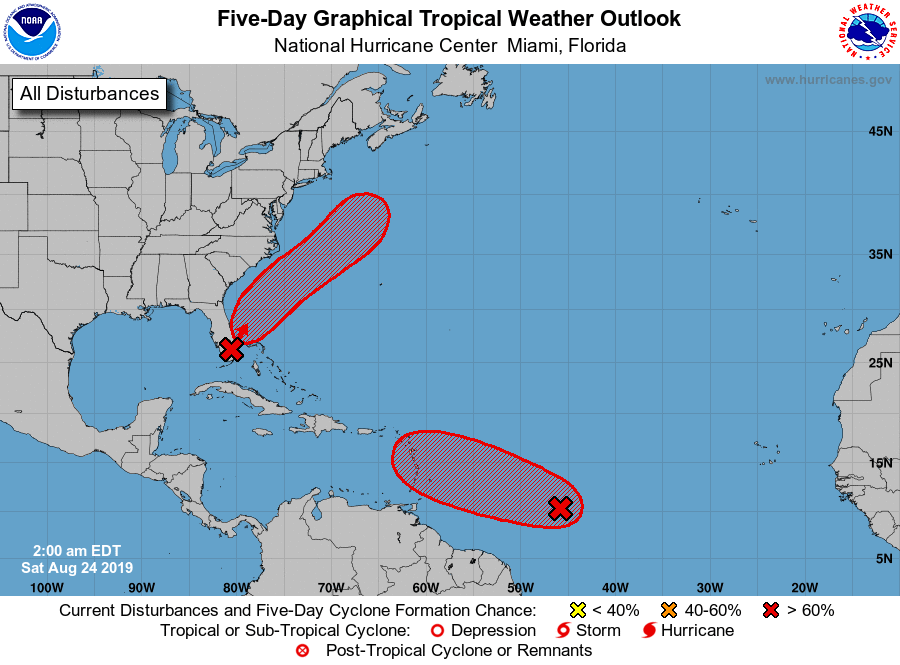 Tropical Disturbance Likely to Form Off East-Central Florida Coast Early Next Week
The expected area of disturbance is now forecast to be further off-shore but heavy rains are still possible for the Florida peninsula.
What can ContactRelief do for you?
Are you ready to see how ContactRelief can shape your disaster operations strategy? Schedule your customized demo to see firsthand how ContactRelief can reduce your workload, protect your brand and improve your contact efficiency.