ContactRelief in the Media
Check out our recent coverage to see how we can help you through your next disaster.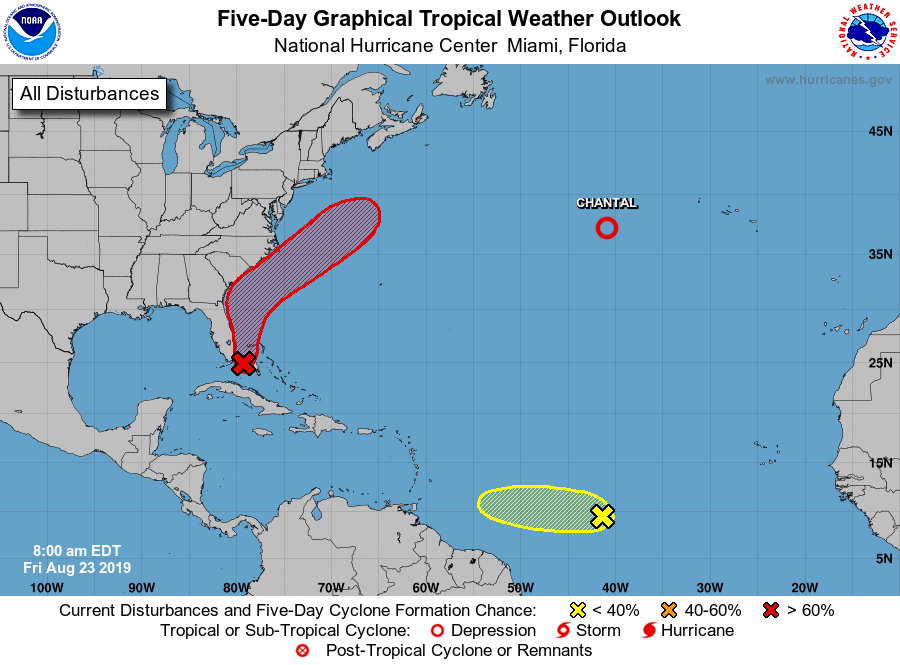 Tropical Disturbance Likely to Form Off East-Central Florida Coast
National Hurricane Center says there is a 70% probability of further development.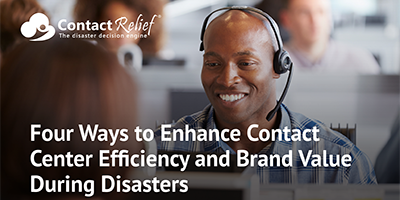 Four Ways to Enhance Contact Center Efficiency and Brand Value During Disasters
Properly managed, natural and man-made disasters provide an opportunity to significantly enhance long term customer loyalty while simultaneously maximizing the efficiency of your contact center operations. Find out how in this informative case study.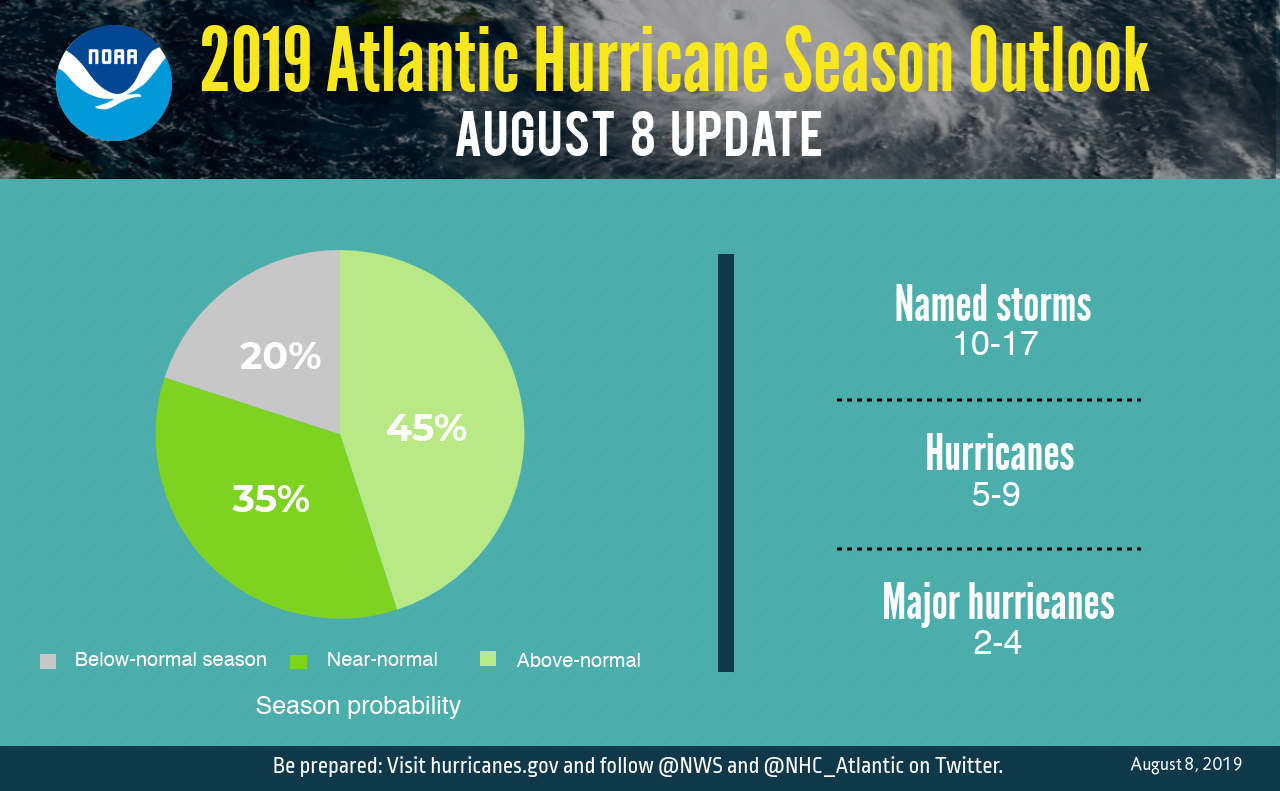 NOAA Revises 2019 Hurricane Forecast Upward
Now predicting 10 to 17 named stormed and 2 to 4 major hurricanes.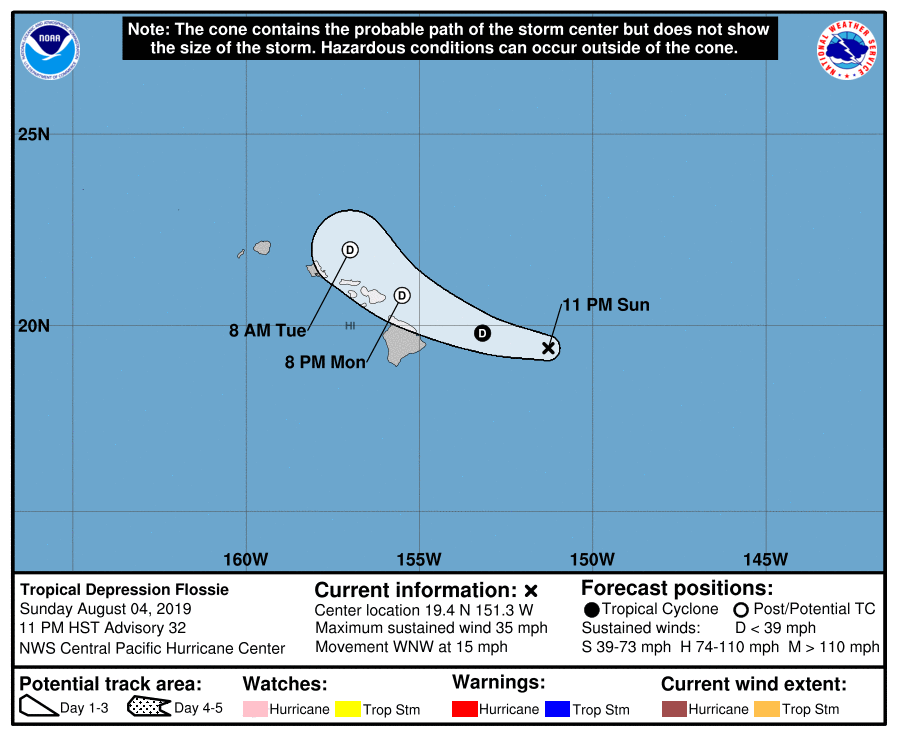 Tropical Depression Flossie Weakens But Tracks Closer To Hawaii
The storm is expected to bring heavy rainfall and rough surf conditions to Hawaii as it passes the Big Island and Maui on Monday.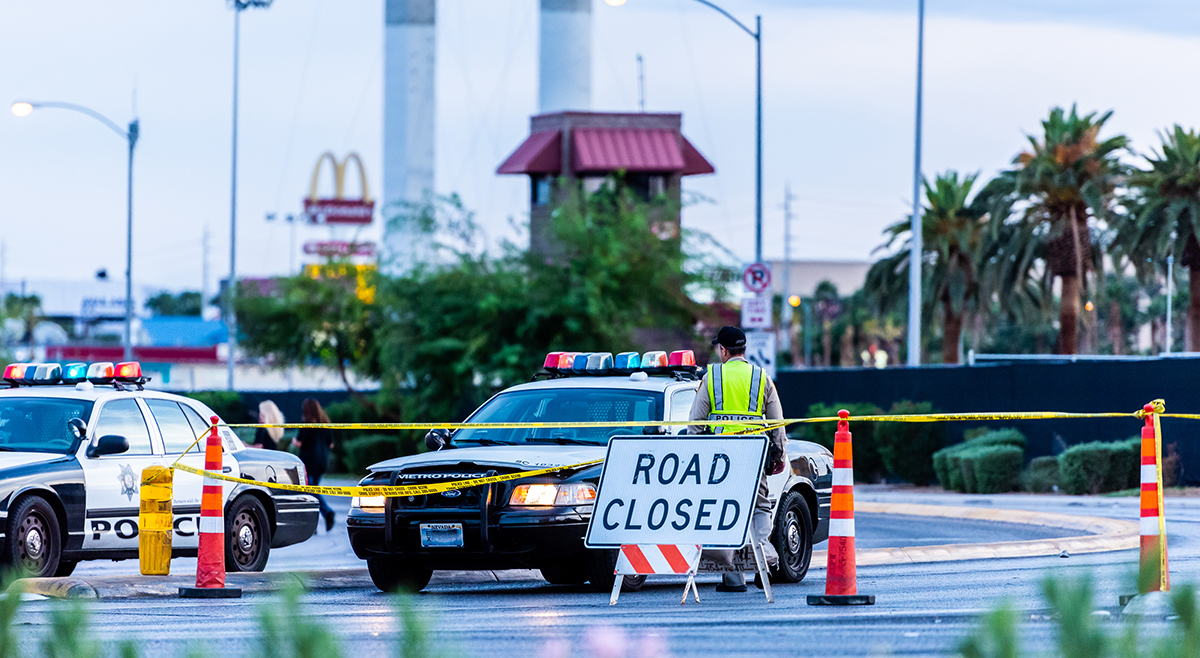 Back-to-Back Mass Shootings in El Paso, Texas and Dayton, Ohio Kill 30, Injure 42
Shootings at a Walmart in El Paso and a local bar in Dayton bring tragedy to both cities.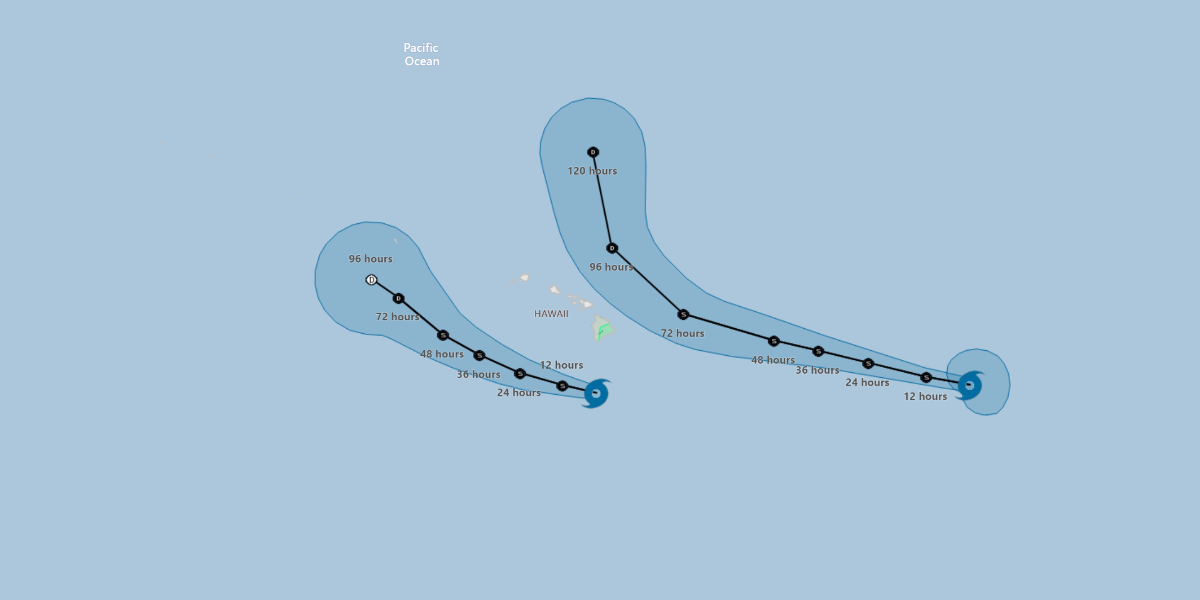 Tropical Storm Erick and then Flossie to Pass Hawaii
Flash Flood Watch issued for the Big Island of Hawaii as Erick passes to the south.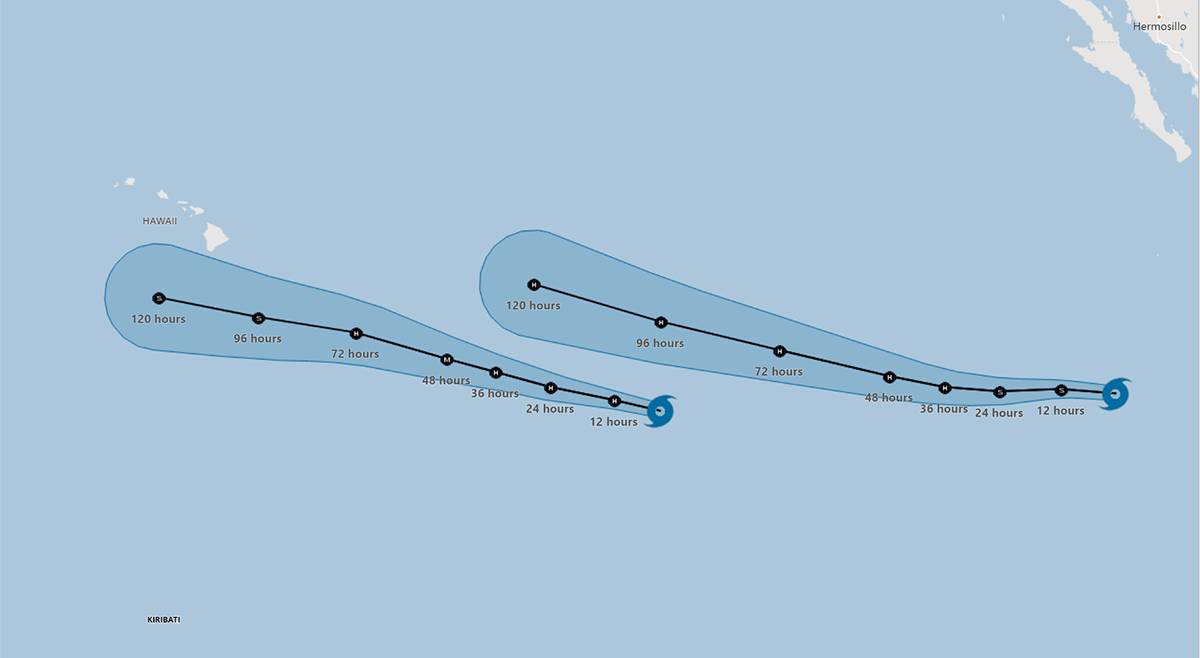 Pacific Tropical Storm Erick Strengthens While Tropical Storm Flossie Forms
Erick expected to reach Hurricane status very soon, Flossie by Tuesday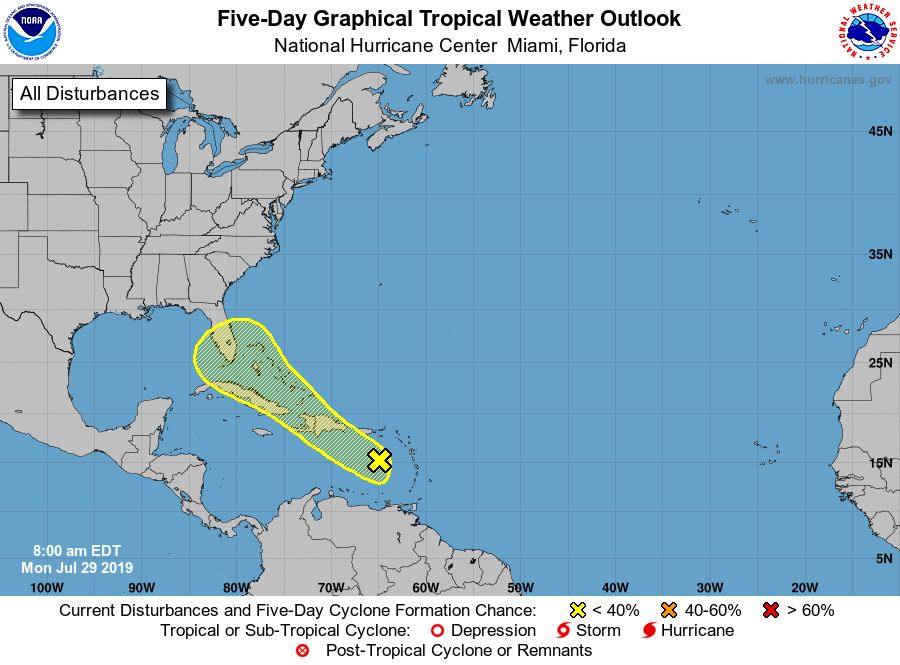 Tropical Disturbance in Caribbean Sea may affect Florida
Flash flooding over Puerto Rico is possible tonight.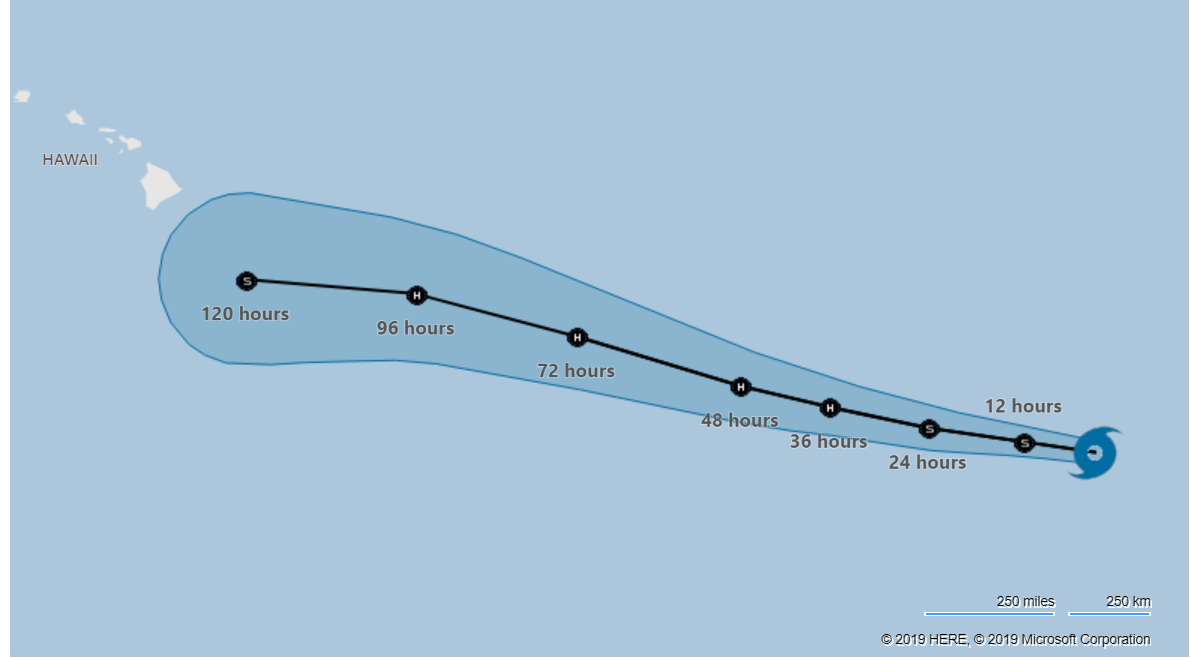 Tropical Storm Erick Aims For Hawaii
Current forecast track shows the storm passing south of the Big Island but interests in Hawaii should watch this storm closely.