ContactRelief in the Media
Check out our recent coverage to see how we can help you through your next disaster.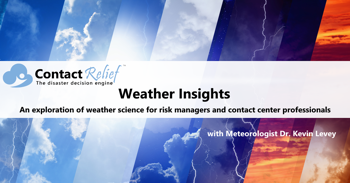 Cold and Wet in February and March?
ContactRelief meteorologist Dr. Kevin Levey tells us what to expect for temperature and precipitation trends in Febrary and March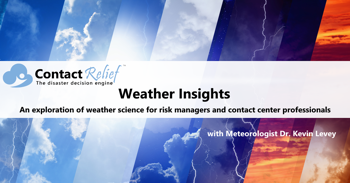 New high resolution global weather forecast model
Meteorologist Dr. Kevin Levey takes a look at a new variable resolution weather model from IBM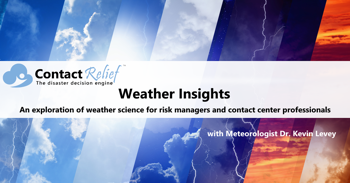 Santa's coming to town and he's bringing the polar vortex!
Meteorologist Dr. Kevin Levey takes a look at polar vortex coming in January 2019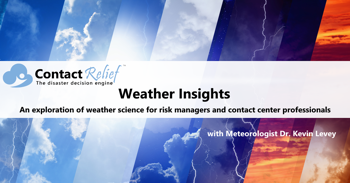 Assessing the U.S. Climate - Fall 2018 and year-to-date
Meteorologist Dr. Kevin Levey takes a look at the Fall 2018 climate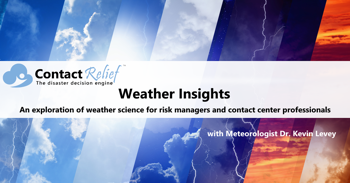 November's Extremes - From Wildfires to Near Record Cold
Meteorologist Dr. Kevin Levey assesses the weather extremes of November 2018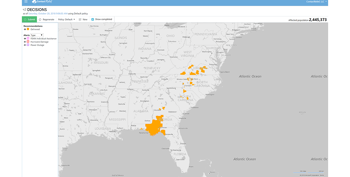 Hurricane Michael Recovery Update
ContactRelief makes recommendations for contact centers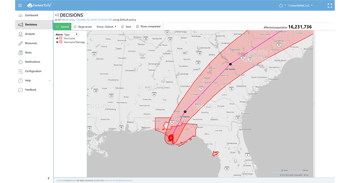 Hurricane Michael Makes Landfall As Category 4 Hurricane
Sustained winds near 150 mph batter Florida coastline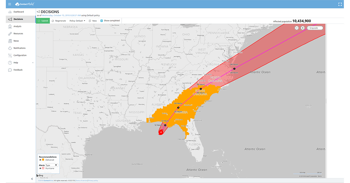 Catastrophic Hurricane Michael To Impact Florida Panhandle
Hurricane Michael now a Category 4 hurricane with 145 mph winds
Hurricane Michael Aiming at the Florida Panhandle
Hurricane Michael expected to make landfall early Wednesday afternoon