ContactRelief in the Media
Check out our recent coverage to see how we can help you through your next disaster.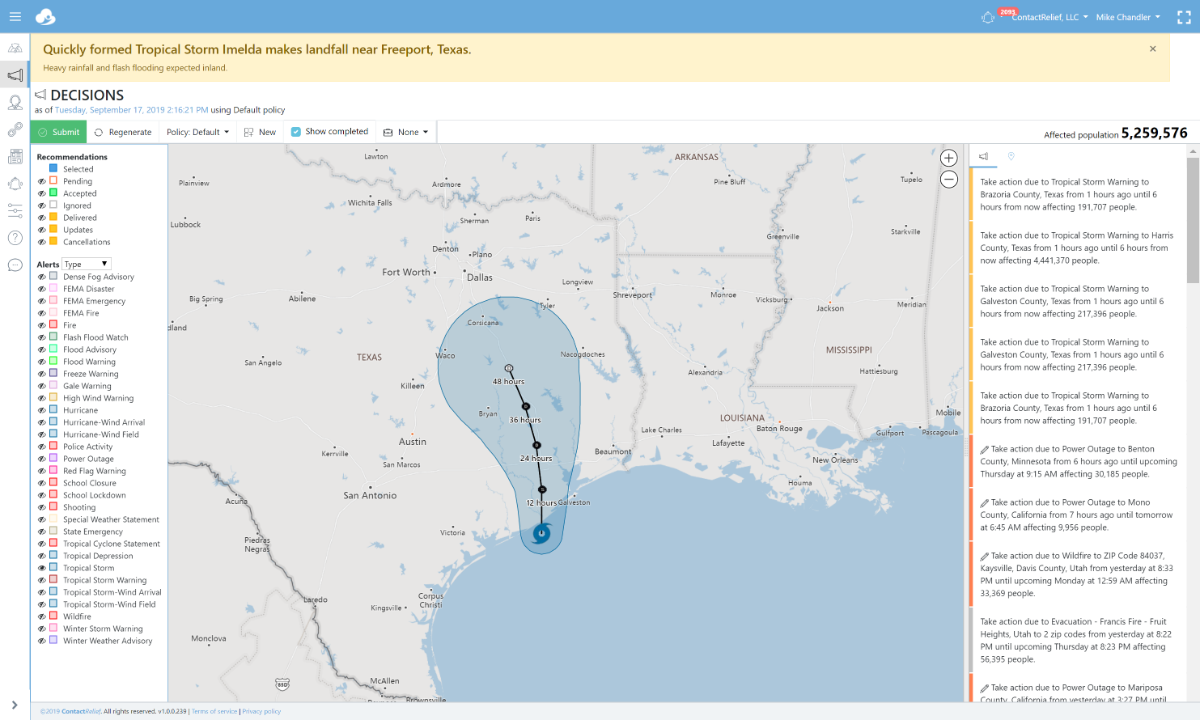 Quickly formed Tropical Storm Imelda makes landfall in Freeport, Texas
Imelda is expected to bring heavy rainfall and flash flooding inland.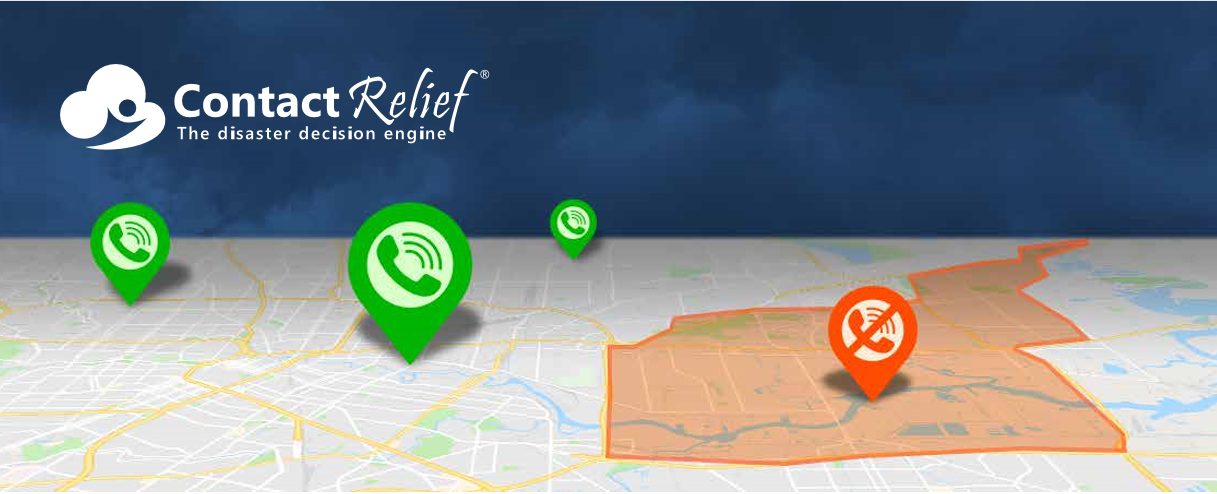 The Value of Customer Level Intelligence During Crisis
Not only are natural and man-made disasters becoming more frequent occurrences, but their scale is also growing as well. The value of knowing specifically which customers are impacted by a crisis event and the duration and severity of the impact is significant. See how in this informative whitepaper.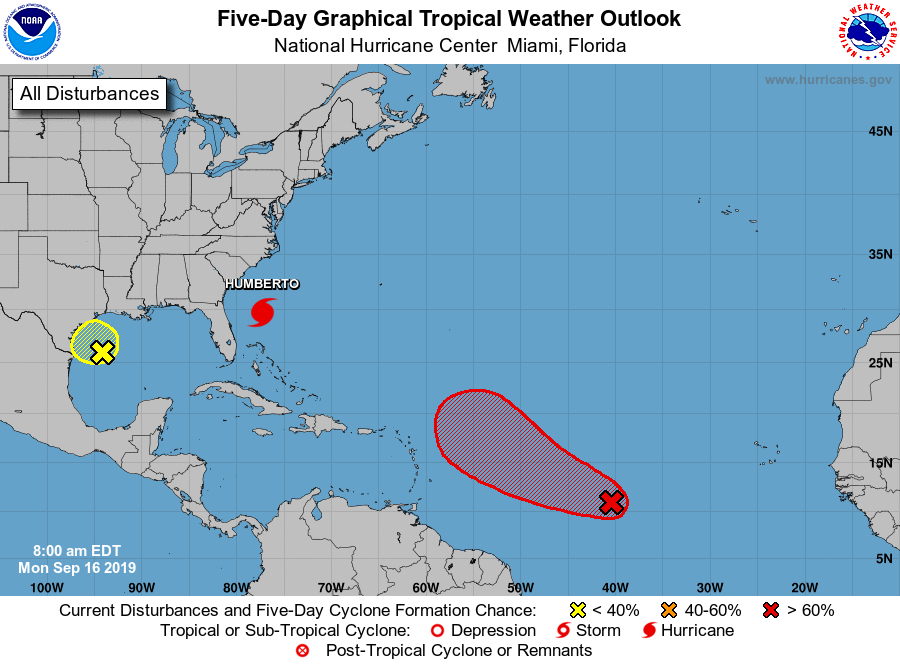 Hurricane Season is in full swing
As Hurricane Humberto moves away from U.S. interests, forecasters eye new disturbances that could threaten the U.S.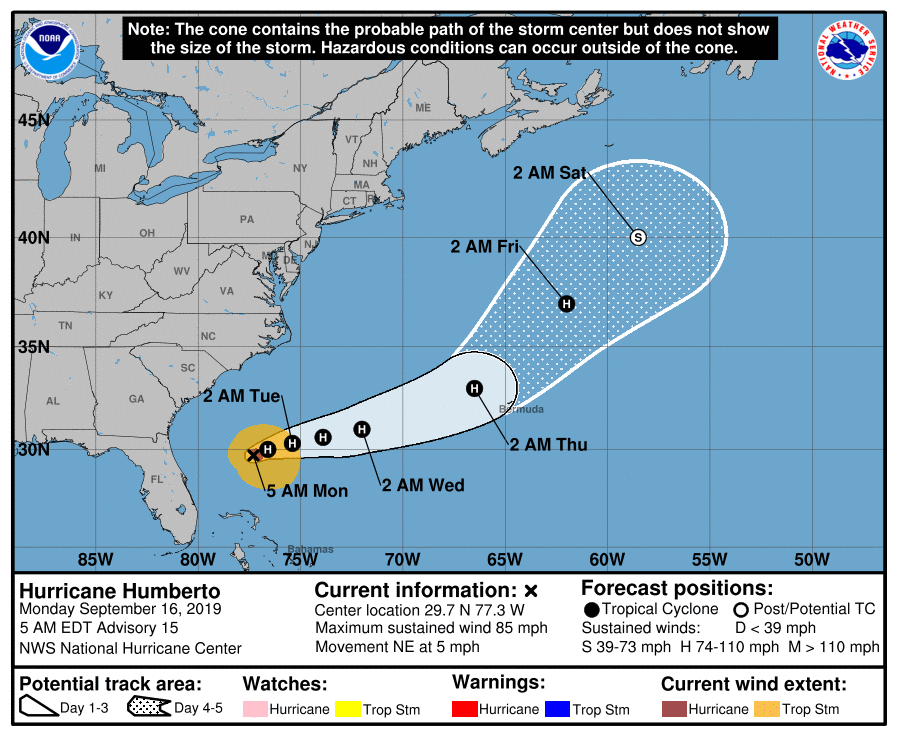 Humberto is now a Category 1 hurricane headed away from U.S.
Hurricane Humberto strengthened to a Category 1 hurricane overnight. Turns away from the U.S. towards open water.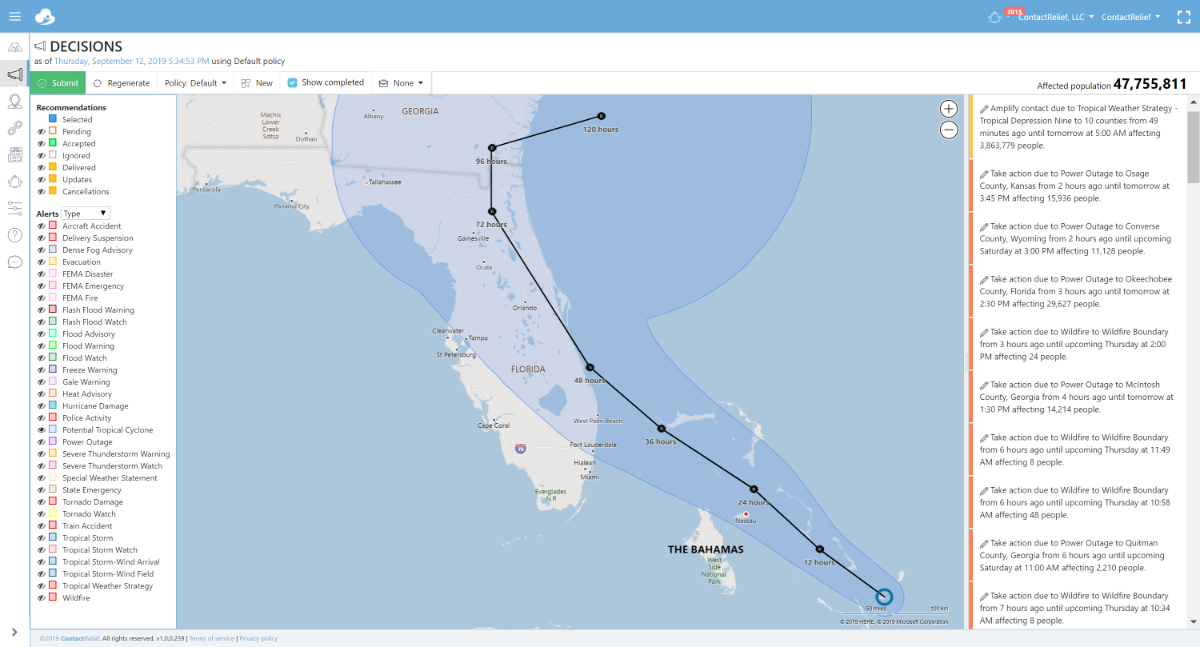 Potential Tropical Storm Humberto takes aim at Florida
A tropical disturbance is expected to strengthen into a tropical depression on Friday and take aim at Florida's east coast on Saturday as Tropical Storm Humberto. ContactRelief has issued a Tropical Weather Strategy alert for contact centers.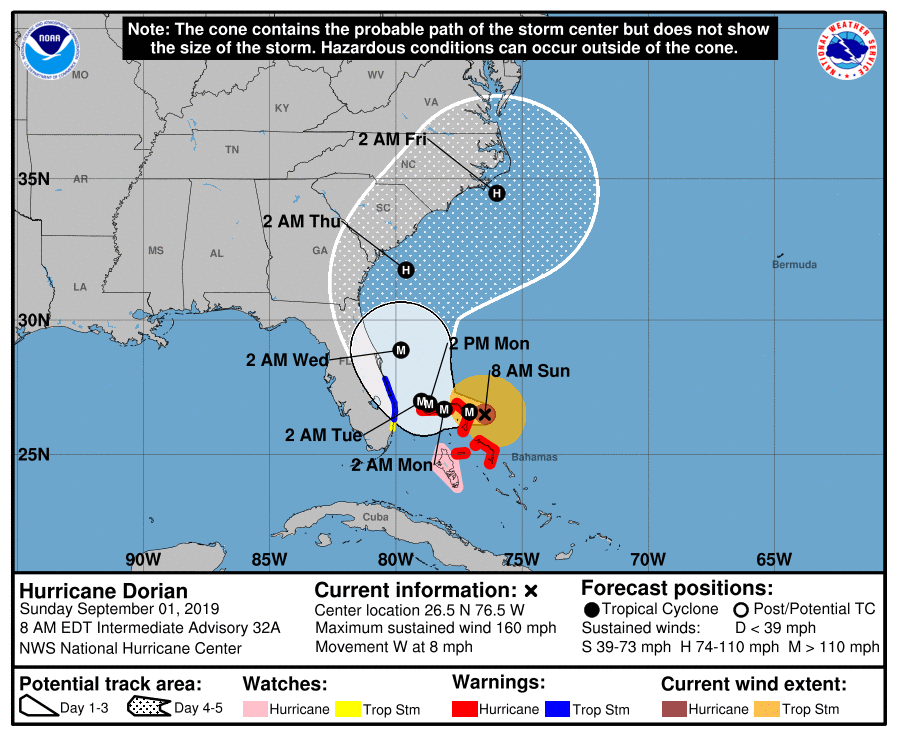 Hurricane Dorian Now A Category 5 Storm
Dorian packs 180 MPH winds as it approaches the Bahamas.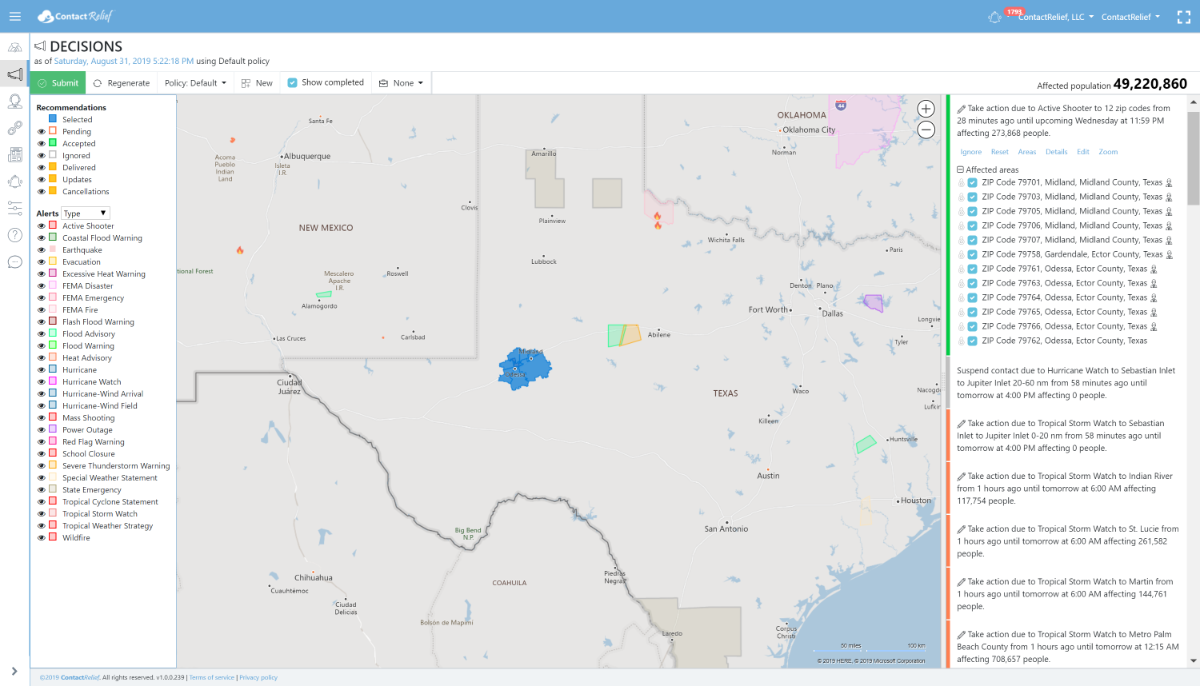 Mass Shooter in Odessa/Midland Texas
A suspect opened fire from a freeway in Odessa, Texas killing 5 and injuring 24.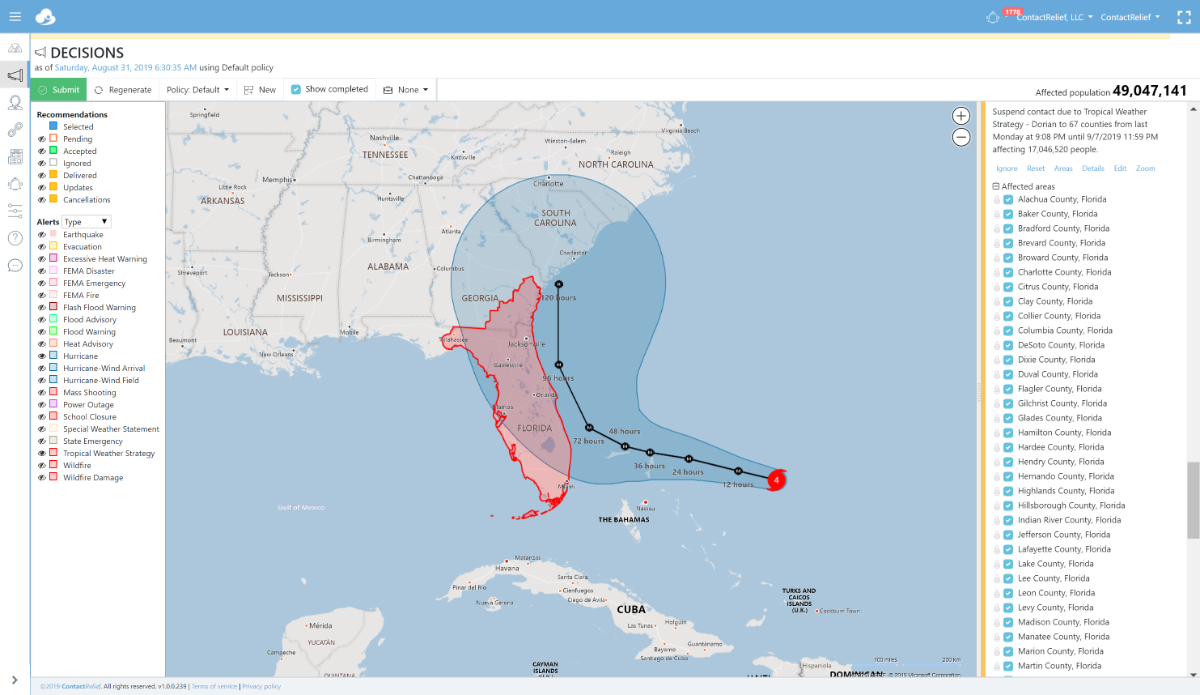 Category 4 Hurricane Dorian May Not Make Landfall in Florida
The Category 4 Hurricane may stay offshore as the track continues to shift eastward as predicted by some models.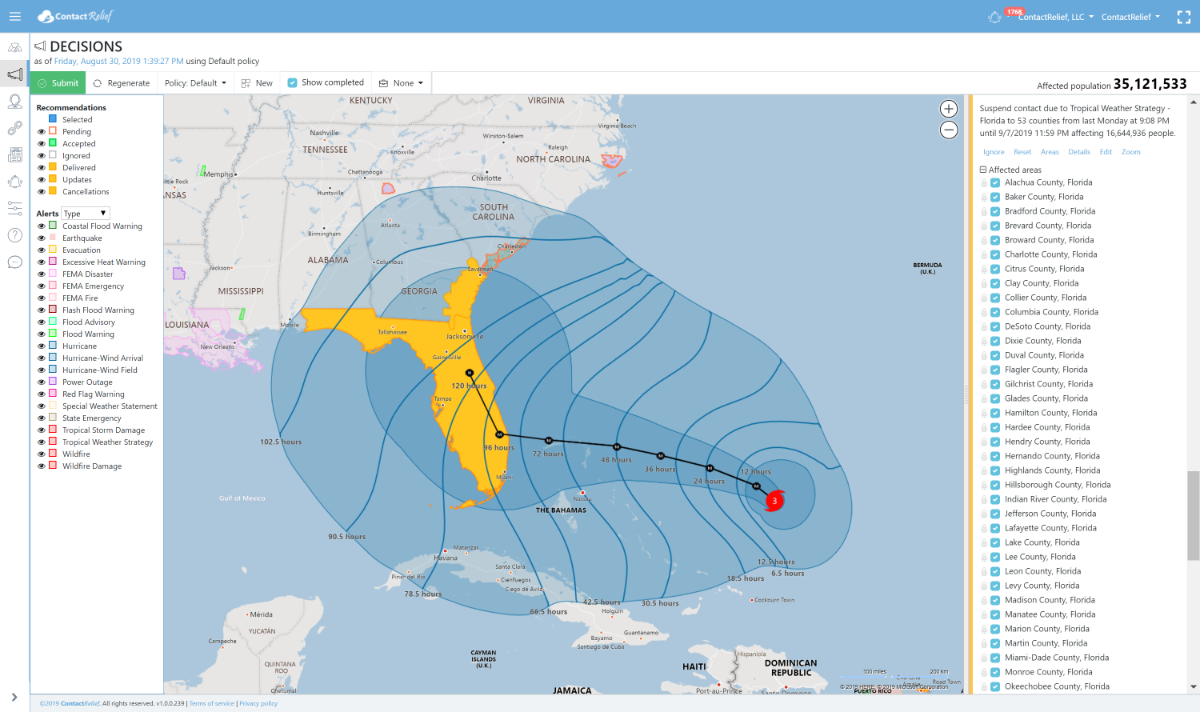 Hurricane Dorian Now a Category 3 Hurricane
Dorian has strengthed as forecasters expect a prolonged period of high winds and rain over Florida next week from a soon to be Category 4 Dorian.
Get in touch
Shaping your outbound contact away from disaster stricken areas isn't just the right thing to do, it's smart business. To learn more about how ContactRelief can help you protect your brand, reduce your risk of adverse actions, and improve your contact center efficiency, click below to contact us.
Contact us