ContactRelief in the Media
Check out our recent coverage to see how we can help you through your next disaster.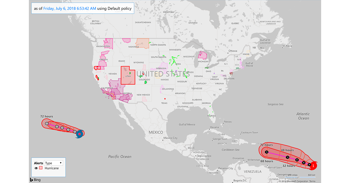 Tropical Storm Beryl Becomes a Hurricane
Tiny storm expected to weaken within 36 hours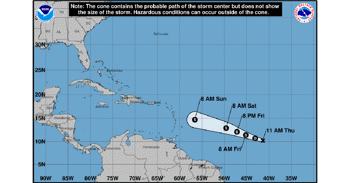 Tropical Storm Beryl Forms In Atlantic
Wind shear expected to cause storm to dissapate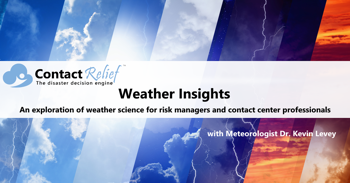 Eye opening hurricane research!
Meteorologist Dr. Kevin Levey looks at the latest research into the eye of a hurricane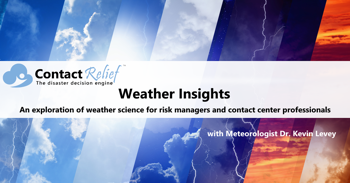 NOAA releases next-generation polar-orbiting satellite!
Meteorologist Dr. Kevin Levey looks at satellite weather monitoring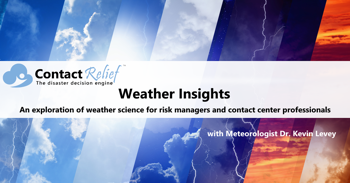 Where did Spring go?
Meteorologist Dr. Kevin Levey looks at the hot temps in May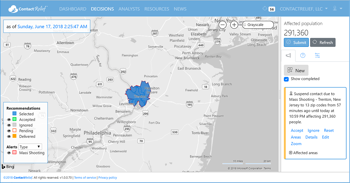 Mass Shooting at Art Festival In Trenton, New Jersey
One dead and at least 20 others injured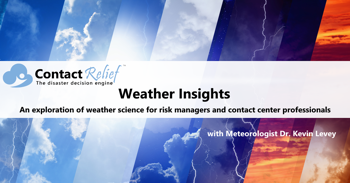 Thunder, Lighting, and Hail!
Meteorologist Dr. Kevin Levey winds up his series on severe thunderstorms with thunder, lightening, and hail.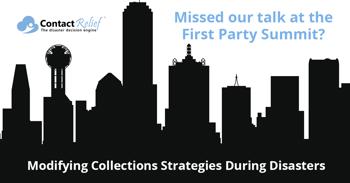 Missed our Collection Strategy Talk at the First Party Summit?
Learn the 5 Steps to Stay Efficient During Disasters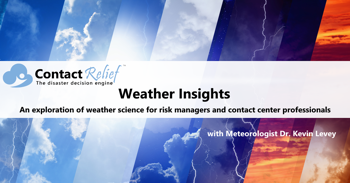 How Tornados Form
Meteorologist Dr. Kevin Levey examines supercell thunderstorms and the formation of tornados.
Are you prepared for the next disaster?
Disasters can strike at a moment's notice. That's why, at ContactRelief, we provide round the clock disaster monitoring to keep your operations ahead of disasters. With timely, comprehensive recommendations that are accurate to the ZIP code, ContactRelief ensures you focus less on the disaster, and more on your operations.
Contact sales@contactrelief.com for more information.