ContactRelief in the Media
Check out our recent coverage to see how we can help you through your next disaster.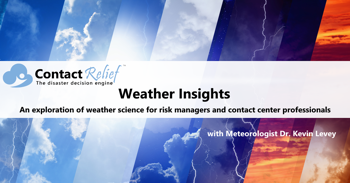 Hurricane Lane - Honolulu NWS Gets It Right
Meteorologist Dr. Kevin Levey explains how the forecasters at Honolulu NWS made the correct call for Hurricane Lane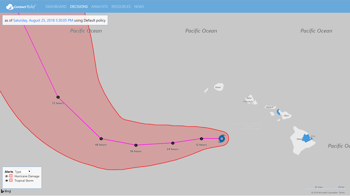 ContactRelief Recommendations for Tropical Storm Lane
Tropical Storm Warnings Canceled But Additional Rain Still a Threat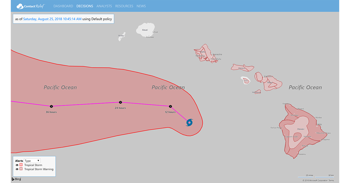 Hurricane Lane Now a Tropical Storm
Rainfall could exceed Hurricane Harvey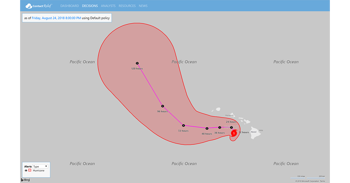 Hurricane Lane Weakens But Slows To a Crawl
Slow Movement Heightens Rainfall Potential
Hurricane Lane Weakening, Moving North Towards Oahu
Catastrophic Flooding on the Big Island of Hawaii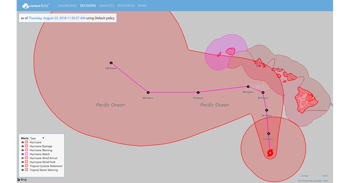 Hurricane Lane Creeping Towards Hawaii
Torrential Rain Soaks the Big Island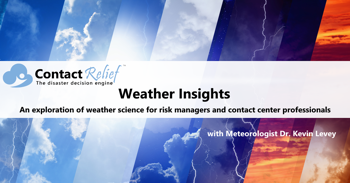 Death in Death Valley
Meteorologist Dr. Kevin Levey explains Death Valley's Recording Setting Heatwave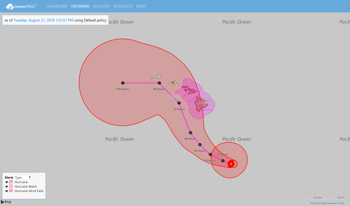 Hurricane Lane now expected to turn north and threaten Hawaii
Hurricane Watches issued for the Big Island, Maui, Lanai, Molokai and Kahoolawe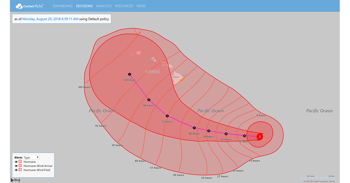 Hurricane Lane to Miss Hawaii as Typhoon Cimaron Troubles Northern Marianas
Typhoon Warnings raised for parts of Northern Marianas
Weather alerts, emergencies, and breaking news are monitored around the clock. The Disaster Decision Engine applies your rules to help you decide when to take action for your consumers. Your recommendations are sent to your contact centers and partners with ZIP Code granularity.